2 Goals of Configuration Testing
QATestLab offers configuration testing service as a special type of testing to verify the operation of software for various system configurations (different platforms, supported drivers, different computer configurations, etc.).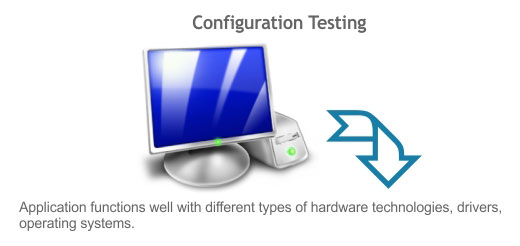 Depending on the type of project configuration testing may have different goals:
1. Project on the profiling of the system
The purpose of testing: to determine the optimum configuration of equipment that provides the required performance characteristics and reaction time of  test system.
2. Project on migration from one platform to another

The purpose of testing: Check the system under test for compatibility with the declared in the specification hardware, operating systems and software products of third parties.
The order of configuration testing
Before the beginning of the configuration testing we do the following activities:
• Create covering matrix – this matrix will contain all possible configurations.
• Conduct prioritization of configurations (in practice, most likely, it is impossible to check all of the desired configurations).
• Test each configuration in accordance with the prioritization step by step.
Source: qatestlab.com
Related Posts:
Article "tagged" as:
Categories: