Load Testing with LoadRunner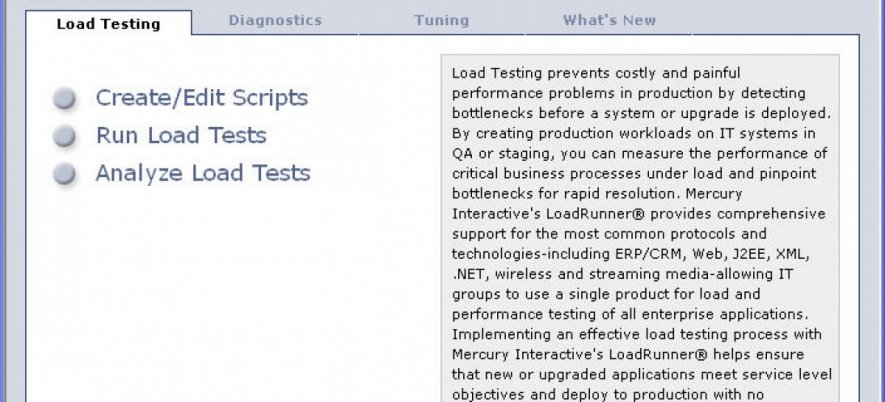 Loadrunner – excellent tool from Hewlett-Packard, designed for load and performance testing.

You can emulate hundreds or thousands of virtual users that will do certain actions with your application under test. Loadrunner has the perfect tool for analyzing the results – Loadrunner Analysis.
The results can be analyzed in detail using visual charts and you can identify bottlenecks in the application being tested before these problems your users encounter.
Related Posts:
Article "tagged" as:
Categories: