Education Construction with IT experience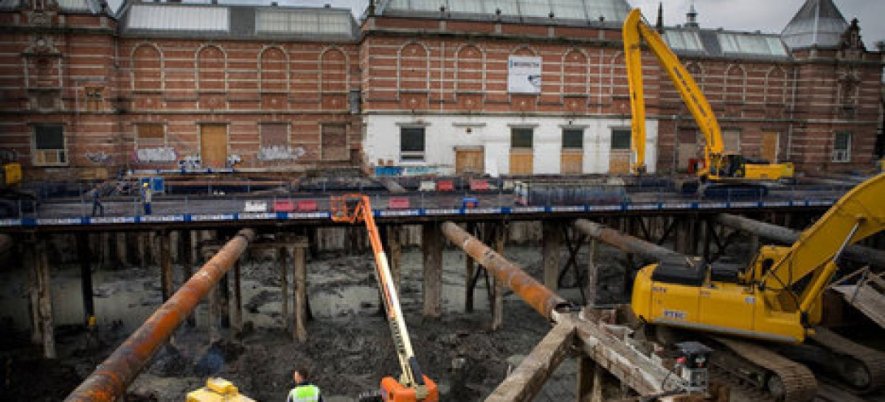 I was just driving to the office when I heard some news on the radio: "The rebuilding of the Stedelijk Museum in Amsterdam will cost a minimum of 4,5 million Euros or more!" This for a museum that has been closed to the public since 2004?
In construction it's acceptable to be late and more expensive. If I look at other construction projects in the Netherlands – they are all way over budget: the High Speed Train (HSL-Zuid) 6,7 billion Euros instead of 3,4 billion; the Metro in Amsterdam (Noord/Zuidlijn) 3,1 billion Euros instead of 1,46 billion.
And these are only the tip of the iceberg. If you look good at big construction projects, you'll notice that a lot are not on time and not within budget. And after construction has been 'delivered', even then there are still issues in the construction that need to be fixed.
So why do we try so desperately to finish IT projects on time and within budget? And why is it acceptable within construction to exceed the budget?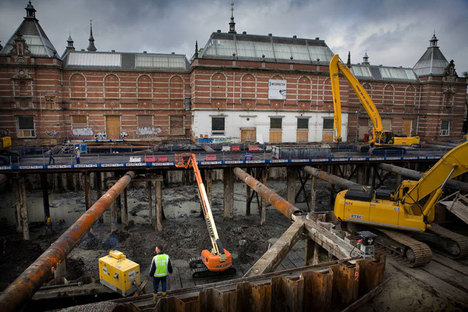 IT tries to do everything to be on time and within budget, but appears to fail.  The reason for this disparity is partly because the planning of these construction projects has already have taken into account time lapses like weather, equipment or working conditions. For example if a project can be done within 1 year, the contractor will say it will be done in 14 months with 10 winter days.
Another reason is that the time or budget overruns happen with big construction projects. The smaller ones are less influenced by changing prices, the weather, politics or working conditions.
So if we plan IT projects with less tight planning constraints/parameters and only implement short projects, we've found the answer. Right?? Unfortunately not! Why construction can still deliver to an extended timeline is a question for me that I cannot answer.
But for IT, that time of extended timelines has passed. We could do this before the 'Dot-com bubble', but not anymore. And now with the advent of cloud, we're even saying that IT will fulfill its promise to the business and create business technology.
We in Quality are always saying that we want products that are as good as needed. We use different processes to create the best product, like work processes, documentation reviews, code review and testing.
So how can we apply the lessons that we've learned in IT to the construction industry? What I've seen in the Netherlands is that the Dutch Government is asking their (building) contractors to look more to quality and hand out fines when plans aren't met. We at Sogeti are even testing construction sites like tunnels. Maybe, despite the thousands of years of experience in construction, we in IT can help – with what we've learned from the last 20 years?
Source: http://www.testingthefuture.net
Related Posts:
Article "tagged" as:
Categories: