How Can a Freelancer Win Clients' Confidence?
How Can a Freelancer Win Clients' Confidence?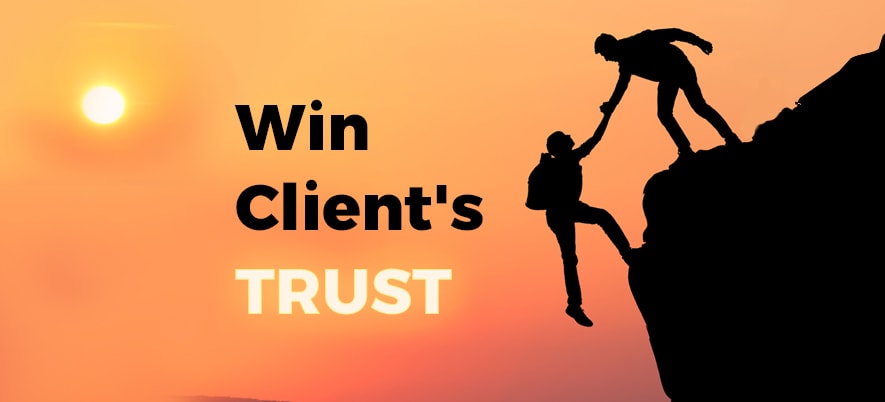 Nowadays freelancing is popular in various fields. Many freelance testers are looking for a job online.
Competition between providers services in the testing games, website testing, e-commerce testing is high. Besides, a lot of companies prefer hiring software testing companies rather than freelancers.
To make living by carrying out software testing, one should create and maintain accounts on popular sites for freelancers. It is necessary to follow the rules of the sites, keep the profiles active, and increase their rating.
Experienced freelancers advise taking all the tests related to skills in manual or automated testing. The tests are executed online and their execution is limited in time, so it is wise to prepare before taking them. Those, who have the highest scores for such tests, are rated high at the sites, have more job offers, and are preferred by the customers.
To Earn Customers' Trust a Freelance Tester Should:
Keep in touch with your customers. It is important to communicate with the customers, make sure that the tasks and the project specificities are understood correctly, regularly report the customers about the progress.
Meet the deadlines. Every customer wants to have the product tested on time, so one should talk over the time limitations if they are too tight, and perform the works within the agreed-upon deadlines.
Make the customers satisfied. It is wise to provide some extra services, add more tests, perform compatibility testing on additional browsers, etc. if the customers want that. A good reputation is worth the efforts.
Learn more from QATestLab
Related Posts:
Article "tagged" as:
Categories: