QATestLab at CodeMobile Developer Conference
by Vadym Yudovych | April 19, 2019 7:42 am
Constant development of the quality assurance field forces us to learn and monitor the trends permanently. That is why our team chooses professional events to participate and this time it was the CodeMobile Developer Conference which took place on 1-4 April in the city of Chester, UK. Our insiders, Natalia Ruda – Program Operations Manager and Alina Mironova – Senior Business Development Manager joined the conference to disclose the trends of mobile app development and explore new directions of cooperation. It was an important and very valuable experience and we are happy to share it with you. Let's see together what we got.
The purpose and goals of the conference
The conference became a space for gaining and sharing the experience and ideas in Mobile Development particularly for iOS and Android operation systems. One of the priority goals of the event was to perform training for developers and specialist focused on software, programming languages, quality assurance[1], and IT management. Participants were provided with new opportunities for cooperation in Mobile Developing, Android programming, and apps related fields.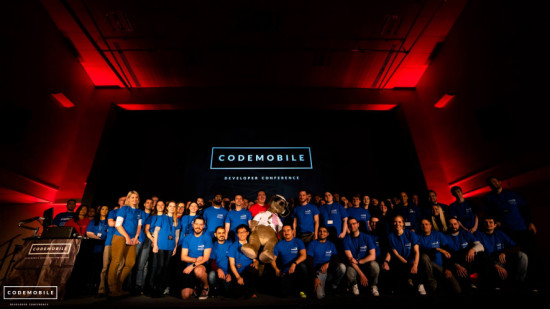 Coding is in the Air
The conference took 4 days of active cooperation and listening to seminars. The first day became a cool feature, which was newly implemented by organizers this year due to its live workshops under the guidance of experienced specialists. The participants were performing practical tasks on mobile development. At the first stage of each workshop, there were practical tasks to analyze the most widespread coding defects and offer their solutions. The second stage was aimed to analyze the results and provide feedback from mentors. The coding was literally in the air and everyone enjoyed practical training combined with the live appliance of programming here and now. The scope of workshops covered such tasks as Building a REST API in Vapor, the popular server-side Swift framework[2], saving models and setting up relationships in a database, and app architecture. Participants faced real challenges and were involved in idea-sharing.
"Of course, the starting day was not limited only to intensive work. There was great informal communication and opportunity to get acquainted with participants among the experts in coding, marketing, app development, mobile app testing, and other fields," – shares Alina Mironova – Senior Business Development Manager.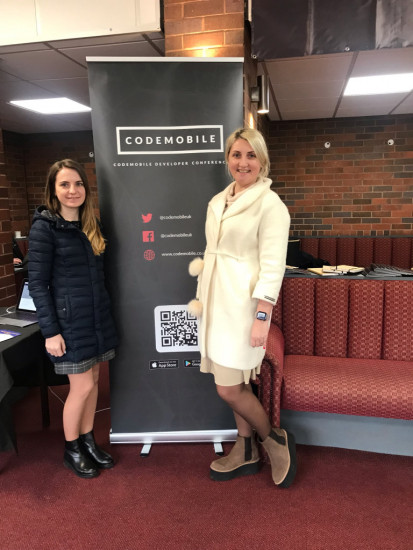 Technical Trends and Challenges of Nowadays
Rest of the days was dedicated to different lectures and seminars held by extraordinary speakers such as Matt Caron and Neil Dodd from "COMPARE THE MARKET", Alex Karp from "WAYFAIR", Rob Whitaker from "CAPITAL ONE" and many others. The conference activity was divided into two separate flows for iOS and Android Developers. However, some presentations with its common themes were valuable for both sides and even for non-developers, so these two camps were strongly united from time to time.
The key development trends of 2019 were represented by such themes as:
implementation of artificial intelligence;
machine learning[3];
peculiarities of Swift and Java;
animation approaches for Android.
One of the speakers is Matt Carron from "COMPARE THE MARKET", whose code was running on games consoles from the GameBoy to PS3.
"Lectures also revealed that such tools are also subjected to bugs. For example, the voice reader represents some extra text information, parts of the code or other background symbols, which are not necessary for users comprehension. The tool for adjusting the accessibility was presented as a list of symbols to examine whether each symbol complies with the rules of using in the mobile apps. This touches the question of testing, and it is obvious that testing is never enough,"– shares Natalia Ruda – QATestLab Program Operations Manager.
Listeners were provided with statistics and research data, which showed that each of us can be included to the group of users with special needs due to the lifestyle, illnesses, accidents or other factors. Even temporary life circumstances can affect our digital freedom, and each user is potentially dependant on the level of apps' accessibility. This is a very live issue which attracted our interest as a new request in testing, which is obviously going to develop.
What makes the CodeMobile special. The edge between coding and ethics.
"CodeMobile conference touched on not only technical aspects such as iOS app development but ethical aspects in IT sphere as well. The themes in this direction were discussed most actively and united the participants. There was an opportunity to attend the lectures "How to be an ethical developer", which disclosed the moral side of the profession, helped to answer the question "code or not to code?". The main question is how the created application can be used and whether the potential purpose of program application complies with the principles of ethics and morality. Maybe some programs are safer to be just concepts. It was also interesting to examine the involvement of women in IT, finding out whether it is a rule or just a free choice," – states Alina.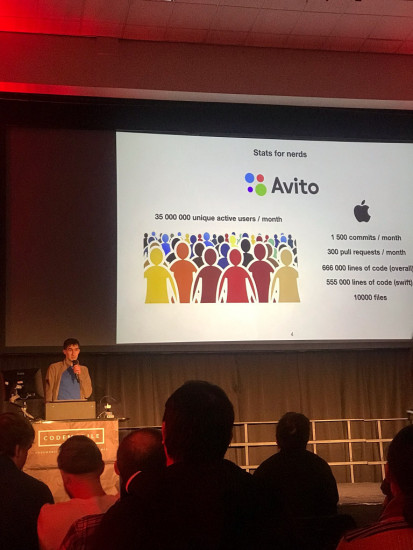 "Also, we discussed the ethical aspect of using the apps, which indicate the age and or estimate the appearance. They are often subjected to errors or inadequate evaluation, which may offend a person or even cause some moral stress," – mentions Natalia.
CodeMobile & QATestLab: To be Continued
The representatives of our team got the brightest impression of the CodeMobile conference.
"After all, this was not a conference in its pure meaning. It was a camp of cooperation and training. It was a perfect symbiosis of specific mobile developing aspects and themes, which are common and interesting for people, who are far from codding. This event united more than 60 experts from the USA, Norway, France, Russia, Taiwan, Lebanon and different cities of the UK," shares Natalia.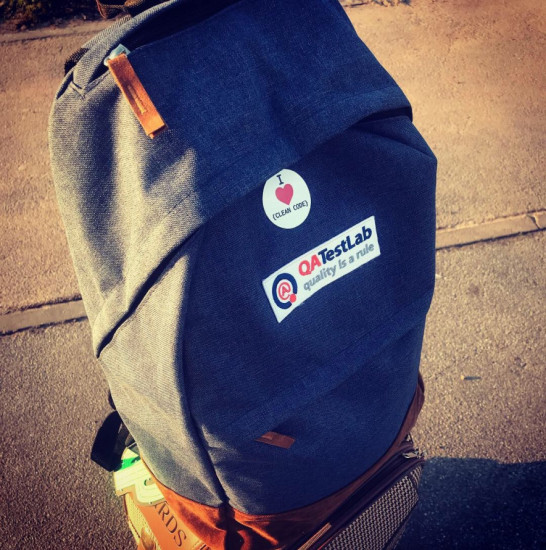 The audience consisted of CEOs, developers, marketing experts, testers and other IT related specialists. Participants discussed the themes society cares about. Involved members are not just representatives of a particular field. Mobile developing and the entire IT industry in their case should be considered as a lifestyle and sense of mind, so the approach of the event was truly specific and highly specialized. At the same time, questions of ethics and morality left no one indifferent. Pieces of advice from common spheres became a perfect ground interaction of different participants.
"The working atmosphere was very friendly, speakers were truly interesting both for developers and simple "mortals", insights are practically valuable, and the whole event was full of specific features, which made this space different from classic conferences"– says Alina.
We are happy to be a part of such events and share everything with you. Watch our further news about attending other interesting events and follow the latest IT trends with us. Do not miss the information around you!
Learn more from QATestLab
Related Posts:
Developing Software on the Basis of Existing App[4]
Digitization, Digitalization, And Digital Transformation: What is the difference?[5]
Trends 2019: QAOps in Software Testing[6]
Endnotes:
quality assurance: https://qatestlab.com/services/
Swift framework: https://qatestlab.com/services/test-automation/
machine learning: https://blog.qatestlab.com/2019/04/11/ai-in-qa/
Developing Software on the Basis of Existing App: https://blog.qatestlab.com/2013/07/15/5-advices-for-developing-software-on-the-basis-of-an-existing-application/
Digitization, Digitalization, And Digital Transformation: What is the difference?: https://blog.qatestlab.com/2019/10/24/digitization-digitalization-digital-transformation/
Trends 2019: QAOps in Software Testing: https://blog.qatestlab.com/2019/04/16/trends-2019-qaops-in-software-testing/
Source URL: https://blog.qatestlab.com/2019/04/19/codemobile-developer-conference/
---