What Is Tech Sales? Benefits & Tips for Career Success
by Yulia Lomanova | February 2, 2021 9:34 am
IT has become the world's fastest-growing industry owing to people with experience, vision, and great ideas. As a result, it has plenty to offer in return. High income, opportunities for unleashing full potential, and job prestige – that's not technology that rules the world but the people pushing it forward.
Everyone can find their place in IT. From FinTech to HealthTech, many domains allow us to make an impact on something we are passionate about, using tech as our tool. And that means countless ways to get involved.
In this article, we are going to talk about tech sales. Or rather about people – persuasive, fiery, and charismatic – ready to help companies worldwide go digital and keep pace with the rapid tech evolution.
They are who we are looking for at QATestLab. What we offer to our independent sales representatives is the opportunity to work with a high-demand service, flexibility, and mutually beneficial terms of collaboration.
Let us walk you through core things you need to know about tech sales.
What is Technology Sales? Benefits of Working in Tech Sales
The main goal of technology sales is to introduce innovative solutions to potential customers. It means networking, influencing, and leading people in their pursuit of making workflows more efficient and gaining more control with the power of technology.
Networking is a massive part of tech sales. When selling complex technology products and services, making friends and maintaining long-term relationships with the right people is extremely valuable. What's more, turning a prospect into a client requires some well-developed closing skills.
No doubt, a killer presentation requires learning the product inside out. When it comes to selling technology, it is crucial that clients clearly understand how the given product can resolve their issues.
And while one might think that they need to major in a technology-focused subject to work in tech sales, that's not always necessary. Many pros in this field started with a strong interest in tech and learned the rest on the job.
At QATestLab, which offers independent testing services and caters to any tech-related domain, there is also potential to learn about different aspects of software quality, QA, and find innovative products yet to be released that require thorough quality assessment.
The benefits of a career in tech sales are numerous. The list includes working with cutting-edge software and services, meeting tech entrepreneurs and innovators, and having the opportunity to learn and grow. Choosing a career path in sales is a great way to expand the professional network and monetize networking skills.

[1]
How to Make It in Tech Sales?
Great salespeople do not rely on luck. It is all about being disciplined about optimizing the sales process, building relationships, and looking for potential customers wherever one goes.
Let's take a look at these five pillars of successful selling:
1. Identify business pains
Customers are constantly searching for tools able to handle their problems. Actual business pains are discussed every day in executive offices as they are critical to success.
Businesses need confidence that a sales rep understands their problem and have the resources to solve it. What's more, it is crucial to prepare the prospects for the transition to a given product and assist them in every possible way.
2. Win negotiations before they start
Strong negotiation positions are forged by thorough research on potential customers, solution differentiation, and friendly relationships with all stakeholders.
Preparation is considered the greatest determinant of sales negotiation success. If one knows what they want, works to understand what the prospect wants, and plans their strategy, they will create great agreements consistently.
3. Become a better storyteller
In technology sales, it is crucial to be a good storyteller. Storytelling is often the best way to make an initial sales pitch. By telling a brief story, it is easier to frame the product in a particular light and grab the prospect's attention. Even though we tend to focus more on its features while talking about technology, we should not miss out on the "who" and "why."
By no means is it easy to become a good storyteller, but it can be mastered over time.
4. Be persistent
Customers may not be initially receptive to a sales pitch, but one needs to be determined and resolute about making the sale. Achieving sales success requires finding creative ways to make contact and stay on the customer's mind.
The first few refusals should never prevent an aspiring sales representative from pursuing their goals. It is a valuable challenge that pushes us to determine which sales methods work best for individual customers.
5. Represent a great company
Working with a trusted partner brings an opportunity to broaden the business network by offering solutions that are differentiated, proven to be successful for other businesses, and able to solve customer pains.
What's more, the terms of cooperation should be mutually beneficial, including the commission on signed contracts, the possibility to choose the degree of involvement, as well as legal and marketing support.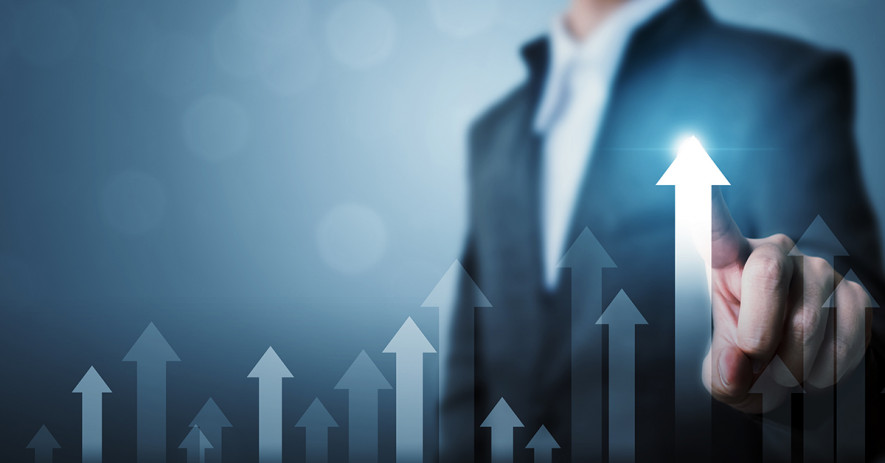 Become an independent sales representative with QATestLab
A great way to start or boost one's career in tech sales is by becoming an independent sales representative. It provides enough flexibility to set the schedule and work as often (or as seldom) as one wants, while also the freedom to choose products that are high-demand and trending. Not to mention that commission-based roles can be incredibly motivating for driven and goal-oriented people.
Grow your business network and develop professionally with QATestLab, a leading software testing and QA services provider.
What is in it for you?
Commission on signed contracts
Possibility to choose the degree of involvement that would not interfere with other professional activities
Full support and transparency at each stage of cooperation
The thrill of closing the deal is only an email away.
Learn more about the QATestLab partnership program[2] and reach us at partner@qatestlab.com[3] to discuss our collaboration.
Learn more from QATestLab
Related Posts:
Endnotes:
[Image]: https://qatestlab.com/services/?utm_source=Blog&utm_medium=Post&utm_campaign=services
partnership program: https://qatestlab.com/company/partnership/
partner@qatestlab.com: mailto:partner@qatestlab.com
Source URL: https://blog.qatestlab.com/2021/02/02/what-is-tech-sales/
---