12 Best Software Testing Conferences in 2022
by Anastasia Kizilo | January 12, 2022 4:47 pm
Have you already chosen what software testing conferences to attend this year? If not, our article is here to help you decide.
We have compiled a list of top 12 conferences on software testing and quality assurance in 2022. It features events held in Europe and in the USA, on-site and online. For your convenience, the conferences are sorted by date, starting from the earliest to the latest.
So, let's delve into the best QA events 2022 has to offer.
1. Automation Guild (February 7-11)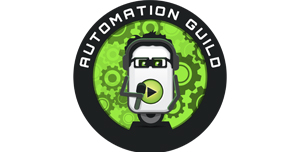 Location: Online
Website: https://guildconferences.com/ag-2022/[1]
Automation Guild is an online conference that focuses completely on the practical aspects and challenges of automated testing[2]. Its goal is to provide QA engineers with valuable insights, actionable tips, and experience-based advice on how to achieve maximum efficiency of functional and non-functional test automation.
Attending this conference also grants all its participants a lifetime access to the Automation Guild Slack community where software testing experts from all over the world can network, share knowledge, and help each other out 24/7.
2. QA Global Summit (February 15-16)
Location: Online
Website: https://events.geekle.us/qa/[3]
Created for all the professionals working on software quality, this year's QA Global Summit will address the topics of Artificial Intelligence (AI) and Machine Learning (ML) in automated testing, Agile and DevOps in quality assurance, and the role of QA engineers today[4]. It will have more than 30 speakers, 2 tracks, live Q&A sessions, and engaging workshops.
3. QA or the Highway (February 22)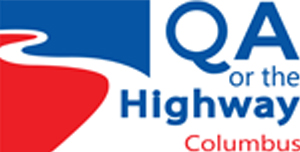 Location: Columbus, Ohio
Website: https://www.qaorthehighway.com/[5]
At this one-day affordable conference, 25 speakers who are highly experienced in software testing and just as passionate about it will share their knowledge and enthusiasm about quality assurance with the attendees. The topics will vary from test automation, usability and end-to-end testing to people-skills required for QA engineers and the ways to achieve better teamwork.
4. STAREAST (April 24-29)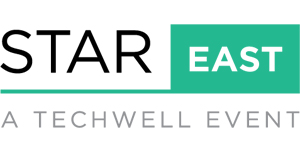 Location: Orlando, Florida; + online
Website: https://stareast.techwell.com/[6]
This year, STAREAST, one of the oldest, most well-known, and popular software testing events in the world, is celebrating its 30th anniversary. For this occasion, STAREAST 2022 promises to surpass itself with more than 75 talks, including 5 keynotes from prominent thought-leaders, more than 40 sessions on popular software testing topics, and more than 30 in-depth tutorials that tend to be especially praised by the conference participants.
5. Software Quality Days (May 17-19)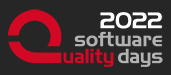 Location: Vienna, Austria
Website: https://www.software-quality-days.com/en/[7]
This annual conference is one of the biggest events dedicated to software quality and testing in Europe. It strives to cover all the approaches to quality assurance: the latest scientific findings in the field, business and industry trends and insights, and the practical advice and experience of software testing experts.
Featuring both lectures and workshops, with several tracks available, Software Quality Days 2022 will focus on the topics of AI, machine learning, security, DevOps, embedded testing, and automation.
6. AgileTD Open Air (May 17-19)
Location: Cologne, Germany
Website: https://openair.agiletestingdays.com/[8]
Agile Testing Days Open Air is a famous open-air conference dedicated to agile testing. It is known for its unique fun and interactive atmosphere which makes learning and networking there a particularly memorable experience.
The conference this year features 2 talk tracks with 3 keynotes and 16 talks, along with 8 workshops, and much hands-on learning. But as usual, it will also have many fun activities such as yoga, morning runs, soccer, volleyball, and telling stories by the campfire.

7. Expo:QA (May 31 – June 2)
Location: Madrid, Spain
Website: https://www.expoqa.com/[10]
Expo:QA is the largest software testing conference in Spain and one of the leading QA events in Europe. This year, it offers more than 40 talks from respected experts in quality assurance divided into 5 tracks, as well as hands-on master-classes and workshops.
Expo:QA 2022 strives to help software testing experts to become well-rounded professionals by covering popular topics both on the technical aspects of testing and on the soft skills required for QA engineers.
8. Nordic Testing Days (June 1-3)
Location: Tallinn, Estonia
Website: https://nordictestingdays.eu/[11]
Nordic Testing Days is an annual conference aimed at QA engineers, developers, and test managers. This year, it will particularly focus on technical and hands-on QA topics, including test automation frameworks, tools, and technical skills development. But the conference will also cover leadership, coaching, and teamwork in software testing. The first day of the event will be completely dedicated to tutorials, while the remaining two will have talks and workshops.
9. Agile Testing Days USA (June 5-9)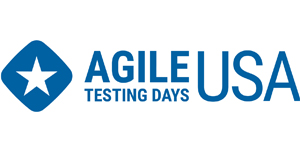 Location: Chicago, Illinois
Website: https://agiletestingdays.us/[12]
Agile Testing Days USA is the largest conference on agile testing in North America. The 2022 event features 2 tutorial days and 3 days of talks and workshops, interlaced with various fun social activities, such as Agile Morning Run, FunTestathon, games, and more.
The conference will cover such topics as AI and machine learning, testing tools, exploratory[13] and security testing, psychological health of QA engineers, teamwork, developer-tester relationship, and many more. It is a great way to grow as a quality assurance professional and connect with colleagues, while having a fun and memorable experience.
10. EuroSTAR (June 7-10)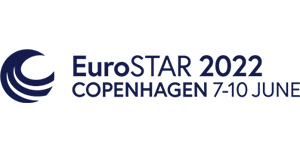 Location: Copenhagen, Denmark
Website: https://conference.eurostarsoftwaretesting.com/[14]
2022 marks the 30th anniversary of EuroSTAR, the largest and most respected software testing conference in Europe. So this year, the participants can expect not only much learning and networking as usual, but also a massive celebration.
EuroSTAR 2022 will feature more than 60 sessions, including keynotes from the most prominent experts in software testing and development, practical tutorials, and inspiring track-talks. The event is expected to gather more than 1000 participants. So it will be a great opportunity for software quality professionals to network, learn from, and inspire each other.
11. STARWEST (October 2-7)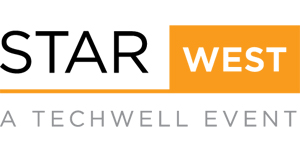 Location: Anaheim, California; + online
Website: https://starwest.techwell.com/[15]
STARWEST has earned its prominent place among software testing and quality assurance conferences as one of the oldest, biggest, and best events in the field. This year, it will have more than 100 talks, sessions, and tutorials, featuring such topics as test automation, DevOps, security testing, leadership in QA, and more.
STARWEST 2022 also has an additional attraction having to do with its location, the Disneyland Hotel, which is just a short walk away from Disneyland.
12. Agile Testing Days (November 21-24)
Location: Potsdam, Germany
Website: https://agiletestingdays.com/[16]
This event, held annually in Germany, is the largest conference on agile testing in Europe. In 2022, it will cover the topics of test automation, machine learning, artificial intelligence, agile transformation, agile leadership, API testing, sustainability in tech, and many others. Agile Testing Days will be a great opportunity to learn, improve, and network with the agile community.
Conclusion
We hope this article helped you to find the software testing conference you would like to attend in 2022.
The QATestLab team wishes you to have a great time and make the most out of any QA event you choose to participate in this year.
And if you need any assistance in checking the quality of your software, please let us know[17]. We will be happy to help.
Learn more from QATestLab
Related Posts:
How to prepare for Winter Sales[18]
What you should know about testing your E-learning platform[19]
Why Crowdtesting is An Important Part of Your Testing Toolkit[20]
Endnotes:
https://guildconferences.com/ag-2022/: https://guildconferences.com/ag-2022/
automated testing: https://qatestlab.com/services/test-automation/?utm_source=blog&utm_medium=article&utm_campaign=testing_conferences_2022_120122
https://events.geekle.us/qa/: https://events.geekle.us/qa/
role of QA engineers today: https://blog.qatestlab.com/2021/01/26/the-role-of-testers-in-an-agile-company/?utm_source=blog&utm_medium=article&utm_campaign=testing_conferences_2022_120122
https://www.qaorthehighway.com/: https://www.qaorthehighway.com/
https://stareast.techwell.com/: https://stareast.techwell.com/
https://www.software-quality-days.com/en/: https://www.software-quality-days.com/en/
https://openair.agiletestingdays.com/: https://openair.agiletestingdays.com/
[Image]: https://qatestlab.com/services/?utm_source=blog&utm_medium=article&utm_campaign=testing_conferences_2022_120122
https://www.expoqa.com/: https://www.expoqa.com/
https://nordictestingdays.eu/: https://nordictestingdays.eu/
https://agiletestingdays.us/: https://agiletestingdays.us/
exploratory: https://blog.qatestlab.com/2020/07/21/exploratory-testing/?utm_source=blog&utm_medium=article&utm_campaign=testing_conferences_2022_120122
https://conference.eurostarsoftwaretesting.com/: https://conference.eurostarsoftwaretesting.com/
https://starwest.techwell.com/: https://starwest.techwell.com/
https://agiletestingdays.com/: https://agiletestingdays.com/
please let us know: https://qatestlab.com/request-a-quote/?utm_source=blog&utm_medium=article&utm_campaign=testing_conferences_2022_120122
How to prepare for Winter Sales: https://blog.qatestlab.com/2021/11/11/winter_sales_preparation/
What you should know about testing your E-learning platform: https://blog.qatestlab.com/2021/05/05/e-learning-software-testing/
Why Crowdtesting is An Important Part of Your Testing Toolkit: https://blog.qatestlab.com/2020/08/27/crowdtesting-benefits/
Source URL: https://blog.qatestlab.com/2022/01/12/testing-conferences-2022/
---