Which is Superior — Gambling on a Mobile Browser or an App?
by Yanina Shabanova | May 24, 2022 3:08 pm
According to Businesswire[1], the gambling market is expected to grow to $81 billion in 2022 and to $115 billion in 2026. One of the boost factors is the development of mobile phones and tablets, which provide easy access to games on the Internet. Today, gamers can access gambling platforms anytime, anywhere.
Online gambling is going mainstream — or rather, it already has. Developers offer more and more mobile casinos every year, bringing new opportunities. In this article, we will consider the conditions for creating a mobile gambling product that will be successful in the market.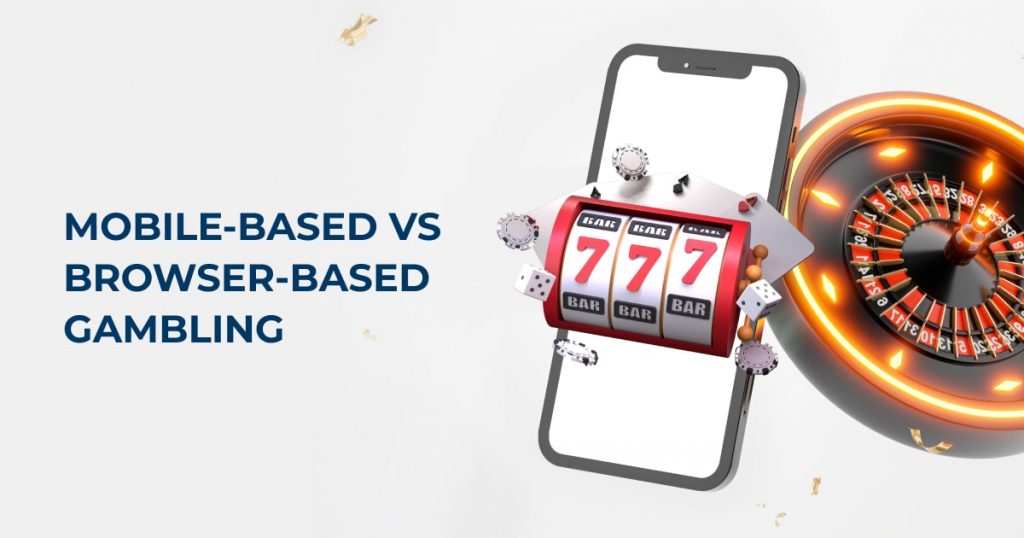 How do mobile devices change the gambling market?
Since most up-to-date devices have enough processing power, smartphones and tablets can run games without compromising graphics or features. Here are some iGaming trends alongside QATestLab's observations from years of working with the gambling companies:
The rise of cloud gaming, that minimizes the load on the bettor's hardware and allows all the resource-intensive processing to be done on a server over the internet.
Ability to create games with AR, the newest persuasive strategy used by online game providers to entice gamers into using more personalized, emotional, and focused content.
Cryptocurrency integration as a key success factor once it is able to grant enhanced security, improved credibility, affordable, anonymous, and fast deposits.
Interactive gaming systems that deliver the best online content to meet and address their users have the power to merge the popularity of online and social gaming to the real casino floor.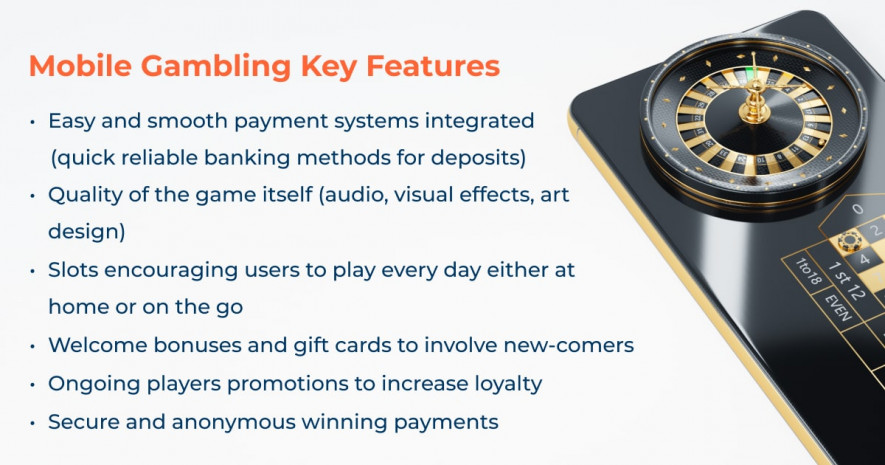 So, smartphones and tablets have revolutionized businesses and been proven the critical driving force behind the rise of online casinos. Our team has tested[2] many gambling web platforms on modern real testing devices, including mobiles, PCs, and VR headsets. In the meantime, gambling software providers optimized their sites to offer mobile games directly through the browser on the phone and tablet. While this is a great option, some went even further and created apps that let you access games, in-app features, and exclusive bonuses.
Which alternative is more preferable? Is a mobile browser version suitable for gambling games, or is it worth creating a mobile application? Let's look at the features of both options.
What is the difference between games in a mobile browser and applications?
Whether the bettor uses iOS, Android, or Windows Phone, the mobile browser is an excellent option for gaming as it is compatible with any portable gadget. On the other hand, apps are the choice of new-age gamers who want everything at their fingertips. What should developers know before deciding on a mobile version of a product?
Functionality first
Since users want the best possible gaming experience, functionality is probably the most crucial factor in choosing between a mobile browser and an app.
For the best user experience, mobile gambling apps often outperform the browser. The app is optimized for a seamless gaming experience and accessory integration on a specific gadget. In addition, it will have access to the full power of the device (GPU and CPU, for example). On the other hand, the advantage of playing in the browser is that the user does not need to download or update anything; he can just log in and start playing.
Regardless of the choice of format, developers need to conduct high-quality functional testing[3] of the product to ensure its stable operation.
Impact of operating systems
For many gamers, the decision to use an app or a mobile site depends on the type of device. There are generally more Android apps than iOS apps, but limitations affect both operating systems.
Apple changed the rules for publishing games in its store in 2019. According to their new process, developers should use native iOS code instead of HTML5. On the other hand, Google Play restricts the countries in which users can download gambling applications. There is also a particular application format for hosting an application.
It means that developers of new mobile games will have to create a unique app for both Android and iOS, adding time and cost to their development process. Timely testing at each development stage[4] will help avoid errors in the final product.

At all speeds
Applications are generally stable, and games load faster and play smoothly. Perhaps it is the most significant benefit of playing in apps. When slow internet speeds prevail, app transfers will be much faster because a lot of the initial data is already available to the device.
However, it will work if the product follows compatibility rules on different smartphones and tablets. And that's exactly why it is essential to test the software[6] on various popular gadgets.
Data under protection
Apps are more secure than browser-based games as they use security keys to keep players' funds safe. Meanwhile, browser games may not offer the same level of security, which can leave players vulnerable to hackers or even malware that can disrupt gameplay and lead to losses.
Content update
Websites can be updated much more efficiently than apps. Indeed, developers can instantly make changes available to all clients in a few seconds. Updating the app takes a significant amount of time, and after that, players should be alerted to an available update and then should download it.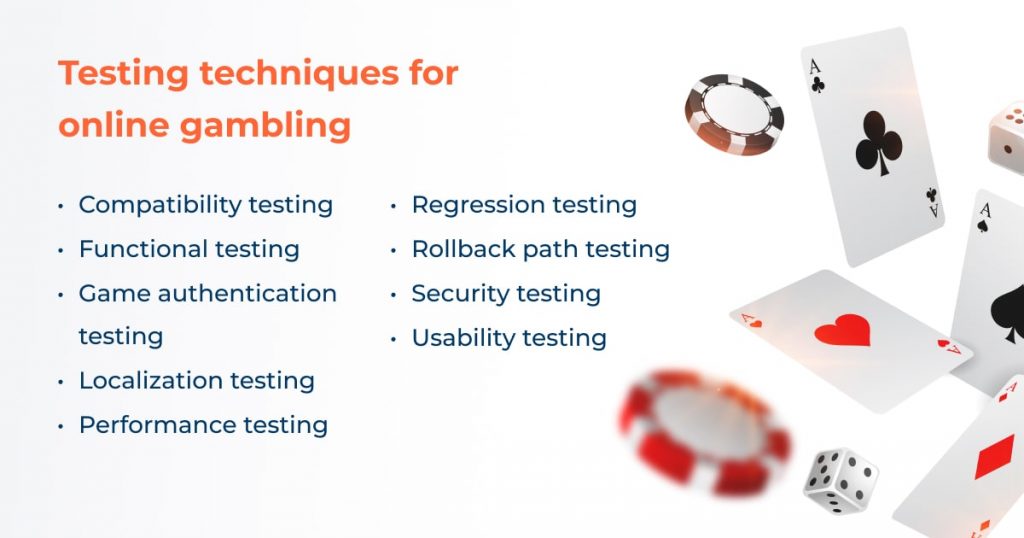 If you evaluate the advantages and disadvantages of the two possible ways of development platforms, you need to think about the needs of your users. You need to understand how good their phones are, whether they have enough memory on devices and whether the Internet connection is stable. On a positive note, both platforms provide an exciting gaming experience. In the end, it's a matter of preference.
The market success, promotion possibilities, and trustworthiness of online casinos are totally dependent on which software is applied. The QATestLab team will help you improve any option using all available types of testing on more than 350 modern devices. Check our services and contact us[7] so that together we can create a product that will captivate your users.
Learn more from QATestLab
Related Posts:
The A-Z Guide: When Mobile App Testing Is Done Right?[8]
Effective Mobile Application Testing[9]
Expected Bugs during Mobile Testing[10]
Endnotes:
Businesswire: https://www.businesswire.com/news/home/20220228005540/en/Global-Online-Gambling-Industry-Analytics-and-Projections-2022-2026---ResearchAndMarkets.com
Our team has tested: https://game.qatestlab.com/?utm_source=blog&utm_medium=article&utm_campaign=mobile-gambling-25052022
functional testing: https://qatestlab.com/services/manual-testing/functional-testing/?utm_source=blog&utm_medium=article&utm_campaign=mobile-gambling-25052022
testing at each development stage: https://blog.qatestlab.com/2021/07/02/testing-igaming-solutions/?utm_source=blog&utm_medium=article&utm_campaign=mobile-gambling-25052022
[Image]: https://game.qatestlab.com/?utm_source=blog&utm_medium=article&utm_campaign=mobile-gambling-25052022
test the software: https://qatestlab.com/services/manual-testing/compatibility-testing/?utm_source=blog&utm_medium=article&utm_campaign=mobile-gambling-25052022
contact us: https://qatestlab.com/industries/games/?utm_source=blog&utm_medium=article&utm_campaign=mobile-gambling-25052022
The A-Z Guide: When Mobile App Testing Is Done Right?: https://blog.qatestlab.com/2020/09/04/mobile-app-testing-guide/
Effective Mobile Application Testing: https://blog.qatestlab.com/2017/04/11/mobile-app-testing/
Expected Bugs during Mobile Testing: https://blog.qatestlab.com/2014/01/30/what-are-important-issues-in-course-of-mobile-testing/
Source URL: https://blog.qatestlab.com/2022/05/24/mobile-gambling/
---