TOP Mistakes in HR Software that can Damage Business Reputation
by Diana Dovidna | January 17, 2023 7:27 am
The market for HR software is vast and has something for businesses of every type and size. HR applications are a crucial element of day-to-day business operations. Developing such products is rather complex and takes hundreds of hours to create. But with a smart strategy and thoughtful QA approach, the final product will be competitive in the market.
Below we highlighted key features of a comprehensive HR management system.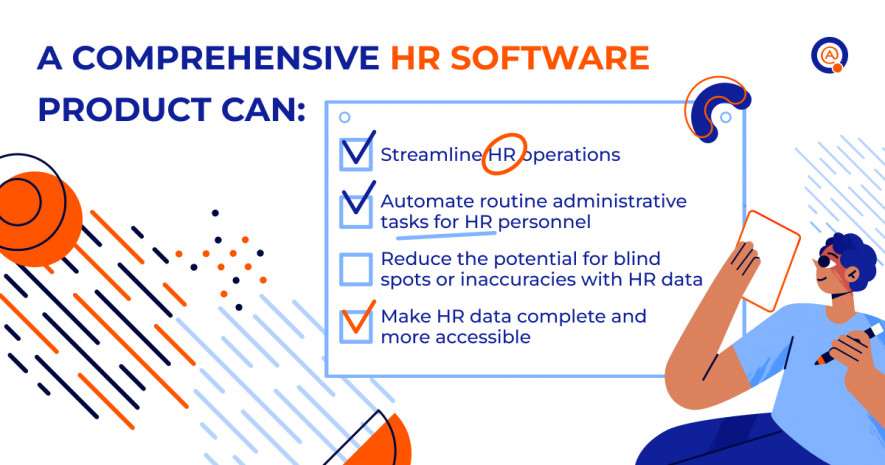 This article will examine some widely spread mistakes HR software companies make when developing their products. We will also share some valuable tips on ensuring the quality and reliability of HR products via testing[1].
Mistakes in HR Services that lead to the loss of clients
Neglecting integration with other systems
HR software must be integrated with third-party solutions, such as electronic document management software, payment systems, etc.
HR applications must be able to connect to third-party software, download information from it, and use the capabilities provided by those systems to maintain a level of convenience and efficiency. If ignored, issues with third-party integration usually lead to a loss of time and money.
One of our clients experienced such a problem when developing their HR software. As a result, the system didn't work correctly. To fix this, developers had to work 9-11 hours shifts 3 weeks in a row. If this bug had not been noticed during the testing process, the client could have lost money and spent even more time fixing the problem.
Ignoring data security
HR software contains the personal information of its users, like social security numbers, dates of birth, home addresses, phone numbers, salaries, and bank details of employees. Therefore, it is crucial to consider the data security aspect of the software.
In a system that contains people's personal and private information, which may even be used in payroll software, there is not much room for error. This means repeated testing is needed when implementing HR software.
One of the most effective ways to seek for errors in the product is by having a team of 'beta users' or testers. They can help find problems in the software from the user's perspective.
Tolerating bad UX 
Bad user experience in HR applications can bottleneck HR operations and make the software less needed. For example, if there are bugs in the processes of booking vacation days, checking payrolls, and answering repetitive questions, it can overcomplicate HR processes instead of simplifying and automating them.
When choosing HR software, companies usually ask to check its interface and see how it works before investing in it. If they find navigating the system challenging, they will likely not buy it. 

Inability to see information on any device
Not so many are tethered to PCs at desks anymore. It is especially true as more employees work remotely – a trend that's likely here to stay. As a result, part of making HR data more accessible is allowing employees to use it anywhere, at any time.
To that end, developers should create mobile software that keeps critical HR information safe, regardless of where employees are located. 
Difficulties with access levels
A flexible system of access levels delegates various rights to HR software users. It provides the necessary functionality for employees and ensures data privacy protection.
When the wrong person gets full access to the app, this can lead to data leakage or awkward situations when users are able to send a message to employees from a completely different company. This negatively affects the credibility of the product.
What testing methods are used for HR software?
Given a large selection of recruitment software products on the market, recruiters will probably choose those that work flawlessly and have no bugs.
What are the bugs in the recruitment software? These would be even the most primitive errors with registration, bad performance, delays in sending offers, and more. Another negative case is when software works fine on one device, but its performance on another is faulty.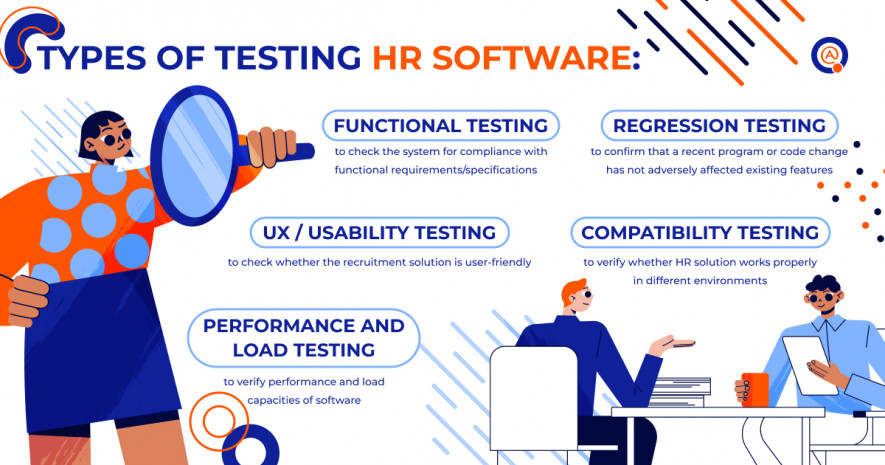 Conclusion
Releasing software to the market may be a challenging endeavor. But keeping in mind several critical mistakes to avoid, you have more chances to beat your competitors on the market and win customers' hearts.
QATestLab is a trusted international provider of testing services. We can ensure your HR software is ready to compete with other products on the market. Let's get in touch, [3]and we will provide you with more information about how we can tailor our services to your needs.
Learn more from QATestLab
Related Posts:
Web and Desktop Testing: Key Differences Between Them[4]
Is Your E-commerce Ready for Black Friday & Cyber Monday? Let's Check![5]
Decoding the Science of Software Testing for Hardware[6]
Endnotes:
testing: https://qatestlab.com/services/?utm_source=blog&utm_medium=zrticle&utm_campaign=hr-software-mistakes-17012024
[Image]: https://qatestlab.com/company/contact-us/?utm_source=blog&utm_medium=article&utm_campaign=hr-software-mistakes-17012023
Let's get in touch, : https://qatestlab.com/request-a-quote/?utm_source=blog&utm_medium=article&utm_campaign=hr-software-mistakes-17012023
Web and Desktop Testing: Key Differences Between Them: https://blog.qatestlab.com/2023/11/02/web-and-desktop-testing-key-differences-between/
Is Your E-commerce Ready for Black Friday & Cyber Monday? Let's Check!: https://blog.qatestlab.com/2023/10/18/is-your-e-commerce-ready-for-black-friday-and-cyber-monday/
Decoding the Science of Software Testing for Hardware: https://blog.qatestlab.com/2023/09/13/decoding-the-science-of-software-testing-for-hardware/
Source URL: https://blog.qatestlab.com/2023/01/17/hr-software-mistakes/
---