System Unit Components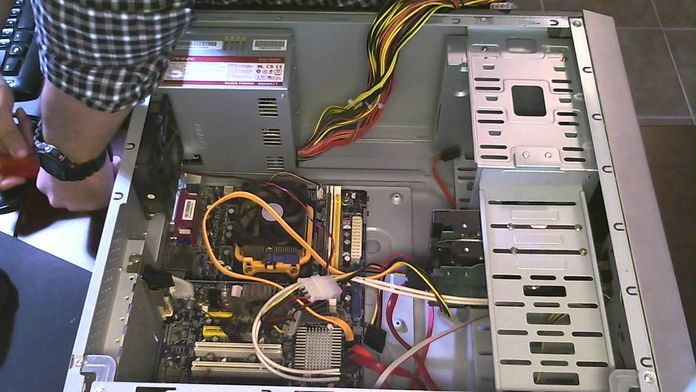 System Unit Components
Note: This article was updated in May 2020.
System Unit Components play a significant role in performing functional testing, system checking, load testing or other quality control types takes notice of the system unit components.This article includes definition of 6 main system unit components and description of their functions. This information is necessary for performing many types of testing.
What Are the System Unit Components?
In a nutshell, system unit components allow us to work properly with computer. One may determine six main system unit components:
Motherboard – core of the system. Literally, it is a hub of the computer. It is also called the system board or main board. All other components are linked to it one way or another. This part includes all the controllers managing all the standard peripheral devices, such as mouse, keyboard, the display screen and the disk drive.
Processor – a small chip located inside the computer. It is also called a Central Processing Unit (CPU). It is an integrated circuit accepting coded instructions for execution. Processors can be with pins or pinless.
RAM (Random Access Memory) – system memory. It is an installed memory module temporarily storing all the information that PC needs right now or may need in the nearest future.
Hard Drive – internally installed archival storage memory. It is a place where all files and folders are located. It contains a stack of discs placed inside a solid encasement. They spin extremely fast so that data could be read from any place on the drive.
Video Card (Graphics Adapter) – expansion card connected to the computer motherboard and displaying the computer outputs on the screen. Modern Video Cards support HDMI (High Definition Multimedia Interface) VGA (Video Graphics Array) and DVI (Digital Visual Interface).
Power Supply – electrical device providing every part of a computer with electrical power.
Functions of components
Each component has peculiar indispensable functions, which provide proper system functioning. They are:
Motherboard. Being a backbone of the computer, motherboard coordinates various devices, serves as a place for installing other crucial parts of the computer.
Processor is responsible for interpreting most of computer commands. It handles almost all operations, but several processes are controlled by other components such as Graphic Processing Units (GPUs).
RAM aims at saving data for short-term use and providing a quick access to them.
Hard Drive serves as an instrument for installing and storing the operating system.
Video Card provides additional memory and data for image and video viewing without limiting the available processing power required for other programs.
Power Supply provides PC with electrical power by converting alternating current (AC) power into direct current (DC) power.
Summary
To summarize, there are 6 main system unit components:
motherboard;
processor;
RAM;
hard drive;
video card;
power supply.
Each of them is an important part of a system and performs its crucial function. Knowledge of basic system unit components and their functions helps in proper system testing.
Learn more from QATestLab
Related Posts:
Article "tagged" as:
Categories: