3 Levels of Testing Automation
3 Levels of Testing Automation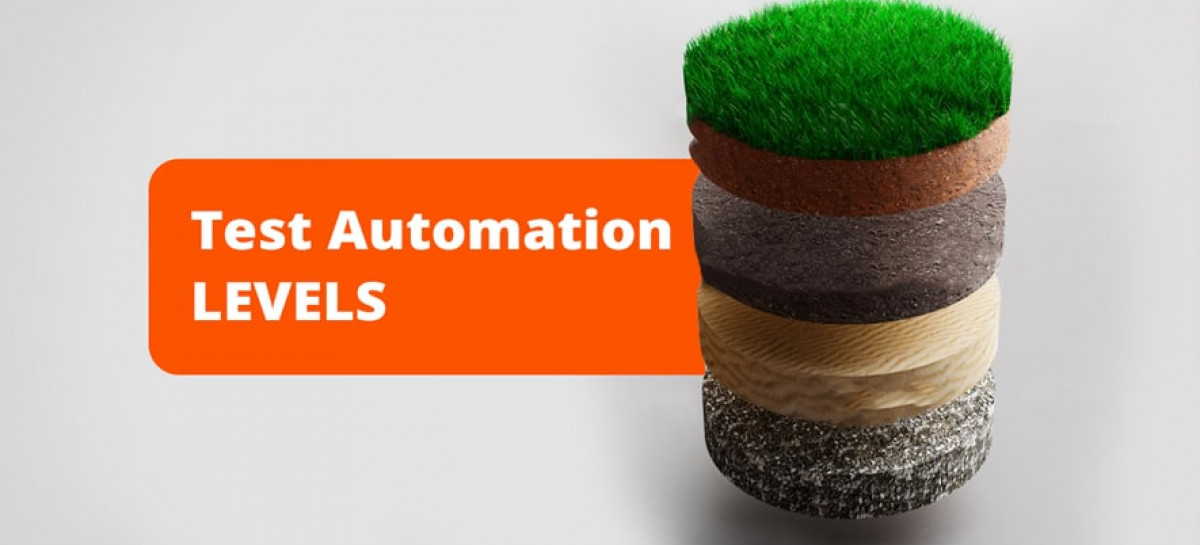 Note: this article was updated in September 2019.
Nowadays, people are working a lot for the future to be less stressful and we simplify our lives. Thanks to automation, we save time or cover a larger scope of tasks. The same situation with test automation. Test automation engineers know how to test your product 7 times faster than manual testers would do. Let's see what their work consists of (possible models) and how automation can be useful for your project.
What stands for Automation in Software Testing?
Testing Automation is a big trend for companies right now. It lets deploy tests on a scale that is impossible without automation. Tests could be automated to clear projects from human influence. You can elaborate testing efforts on automation by using testing tools, like Selenium, TestingWhiz, Ranorex, and Watir.
In the testing industry, these are special tools and frameworks with which tests are run automatically. This can range from the light Selenium script that tests the front of the website, down to testing web applications for different types of browsers, and even systems that automatically generate tests using machine learning.
The main goal here is to increase the number and range of tests that can be performed. It's not about completely removing people from testing, but about getting as many repetitive tests as possible, especially regression ones.
Automation is not a cheap service (tools aren't free, also automation tester salary is higher than a manual one's), but for large and constantly developing projects this is the best solution to save money in the future – you can use auto-tests many times without allocating time and money for manual testing.
Three-level model of Test Automation strategy
QA engineers, who test software, often divide automated testing into three levels.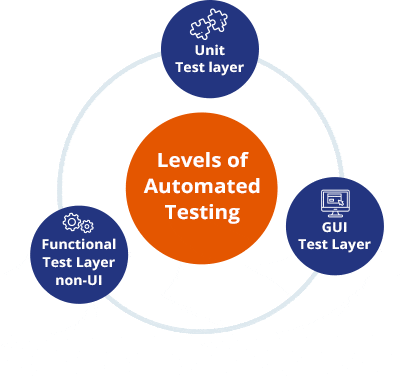 1. The level of unit testing (Unit Test layer)
At this level, automated tests are the component of unit tests designed by developers. Testers can also write such tests if they have the necessary skills. Tests in the early stages of the project, as well as their constant actualization and the addition of new tests, checking the "bug fixes", can help to protect the project from the many serious problems.
2. The level of functional testing (Functional Test Layer non-UI)
Unfortunately, not all the application's business logic can be tested using the GUI layer. This could be a feature of the implementation, which hides the business logic from the user. Access directly to the functional layer, which gives the opportunity to test the business logic of the application directly bypassing the user interface, is provided for the testing team only in agreement with the developers.
3. The level of the user interface testing (GUI Test Layer)
At this level, it is possible to test not only the user interface but also the functionality by performing the operation that causes the business logic of the application. This kind of cross-cutting test provides greater effect than just testing the functional layer, as it is necessary to perform functional testing by emulating the end-user operations through a graphical interface.
Possible models for test automation according to its degree
To have a complete picture of the organization of the automation process on a project, let's look at its model capabilities in terms of the degree of automation.
Possible levels of test automation can be divided and described as follows:

Level 1 Assistance. The expert writes a test that should be supported. It's useful to make all changes visible. So, we are doing here simple checking phases and a visual check of the front-end.
Level 2 Partial Automation. It's a phase of still test writing. Yes, we still check and analyze everything, but AI is helping us here.
Level 3 Conditional Automation. Here AI checks every change in tests and deploys the necessary upgrades.
Level 4 High Automation. It's time for AI to write tests under QA engineer's control and decide what functionality autotests must cover and where they should be applied.
Level 5 Full Automation. Complete AI responsibility for writing and supporting tests without human interaction at all.
Conclusions
We want to give you a bit of advice on the use of test automation because it not only minimizes the possibility of human influence but also saves you resources. It has its tools, criteria, and levels just to make sure that Quality Assurance engineers will make an effective job for a project and its deployment!
We at QATestLab believe that quality is a rule that can't be broken, and we are always ready to optimize it. Read our blog and be aware of the latest trends in QA and software development!
Learn more from QATestLab
Related Posts:
Article "tagged" as:
Categories: