What is the Difference Between SRS, FRS and BRS?
What is the Difference Between SRS, FRS and BRS?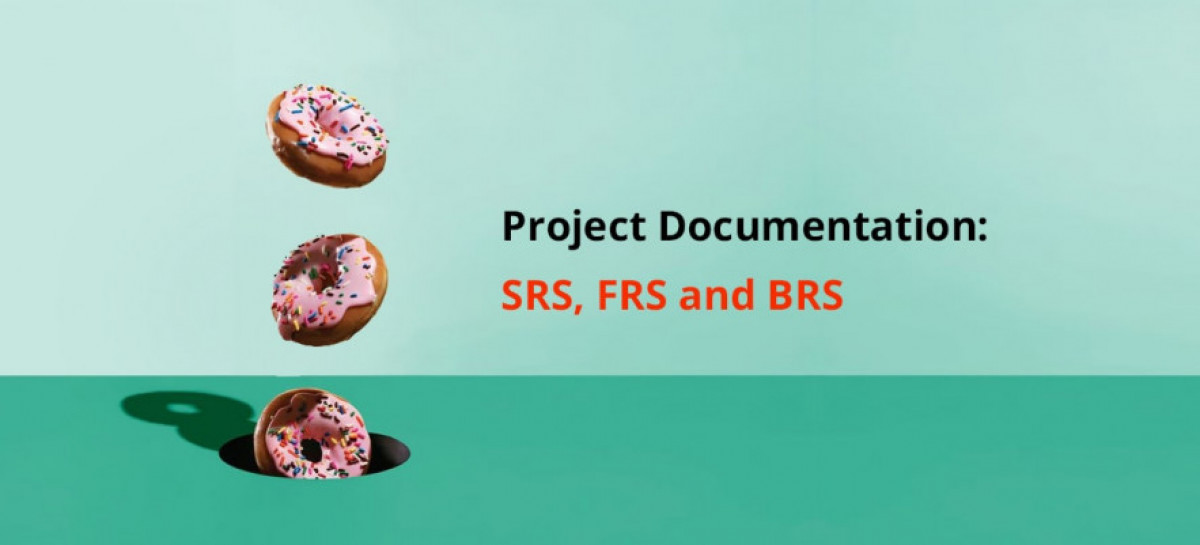 Note: the article was updated in September 2018.
The specialists from software development and software testing company perform their duties according to the several types of requirement specifications. The documentation simplifies the checking and development processes.
One can have some difficulties in distinguishing between the types of requirement specification. In the field of software testing, these types are:
SRS – software requirement specification (example)
FRS – functional requirement specification
BRS – business requirement specification
These are the documents that depend on the type of company, its standards, and organization. It may seem that these specifications are similar, but it is not really so. Let's describe each type.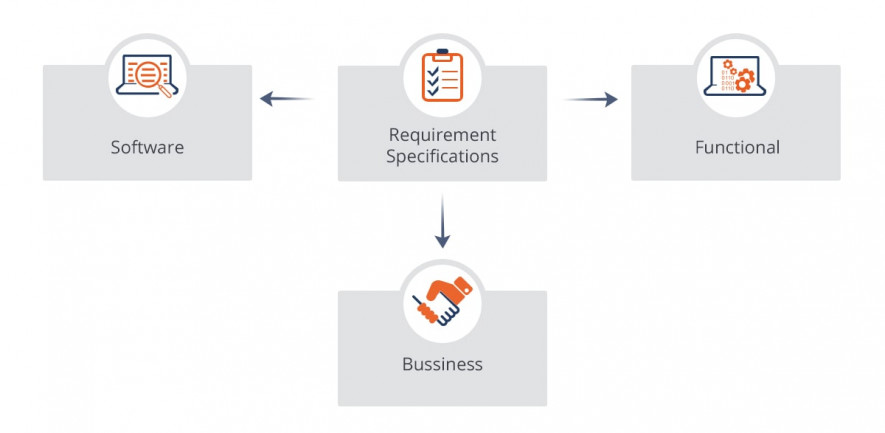 Software Specification describes a software system that should be developed. This type of specification holds functional and non-functional requirements as well as the use cases. This is the base for a contract with a client that contains details on how the software must run. Developers constantly use SRS in the process of a product/program development.
Functional Specification determines the functions that the product must perform. This document explains the behavior of the program components in the process of interaction with a user.
Business Specification points out the means on how to meet the requirements in business. Very often BRS depicts the expected features of a software or a product to be developed. Business analysts develop BRS according to the specifications of a definite product.
How to differentiate the specification types?
Occupied sphere: SRS concerns the resources which the performing company provides. The client formulates the requirements in the form of FRS. It is obvious that BRS is the specification of the business processes and operations.
Use Cases: SRS describes the interaction between the created product and the end users. It is the reason why this specification type includes use cases. FRS, as well as BRS, has nothing in common with use cases.
Development: A system analyst is responsible for SRS creation, while developers – for FRS. BRS is a duty of a business analyst.
Specification sphere: SRS describes the peculiarities of the developed system. All requirements to the product functionality are specified in FRS. The business requirements are defined in BRS.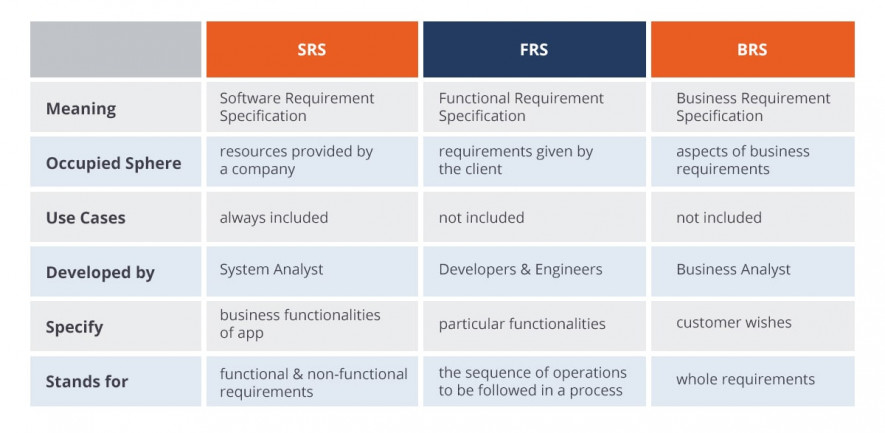 All mentioned specifications help to ensure the effective cooperation between the specialists involved in the product delivery. But sometimes, a project may have no or minimal specification. Even in this case, software testing can be performed. Watch our webinar to know how.
Related Posts:
Article "tagged" as:
Categories: