Software Testing for Travel Agencies
Software Testing for Travel Agencies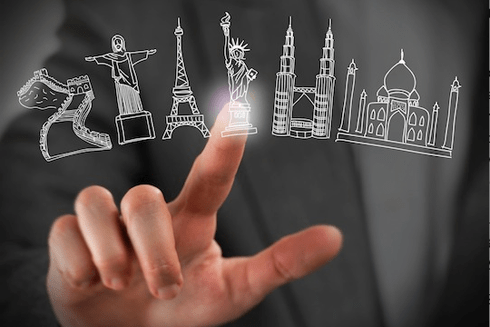 In everyone's life there comes a time when he/she decides to interrupt the monotonous routine and experience the joy of life again. One of the ways to achieve this goal is tourism.
While traveling the person gets bright impressions and emotions, learns new languages and traditions, makes new friends and gets new experience. However, in order to organize a rest for one person or for a group of people, it is necessary to deliver a large-scale organizational work. As a rule, people decide to apply to travel agencies.
What does it take for travel industry to prosper and clients to come back again and again? First of all, travel agency needs some modern technological infrastructure. Agency should start from installing the appropriate software with the help of which it will be able to automate the monitoring of sold package tours, payments and customer data base.
Travel agency must be sure that software can perform all the necessary tasks in a proper way. Software testing company should check whether the product meets stated requirements.
The Main Tasks to be Performed by the Software:
Automation. The installed application should automate the work of company: to regularize record keeping, to create ability to connect to the database from computer, phone or tablet, remote assistance.
Efficiency. Thanks to special software employees of travel agencies should be able to access, analyze and process information quickly. The software should be updated as often as possible.
Systematization. As company grows, the amount of information also increases. With the help of special software agency should be able to organize customer database, rendered services, flights, price lists, booking rooms and tickets for planes, trains, etc. Systematization may take place in the form of reports and statistics.
Control. Head of the travel agency should have access to any information he/she needs at the moment for the implementation of business management.
The software tester checks modules that are included to the basic functional of the program.
Types of Software Testing for Travel Agencies:
Automated testing. It checks whether the software meets the stated business requirements. Also specialist can test and evaluate its performance. Keep in mind that automated testing requires some time expenditures and money costs. This type of testing should be applied only in case if the customer is confident that his project will be long-term.
Load testing. The load on the web site of travel agency can dramatically increase during holidays and vacations. That can couse system bottlenecks. Load testing can determine the number of users who can simultaneously visit the site and prevent possible problems with server.
Security testing. Provides data security (storage, copying, protection of database and web site form hacking and external attacks).
Learn more from QATestLab
Related Posts:
Article "tagged" as:
Categories: