Staying tuned: QATestLab at E-commerce Berlin Expo
Staying tuned: QATestLab at E-commerce Berlin Expo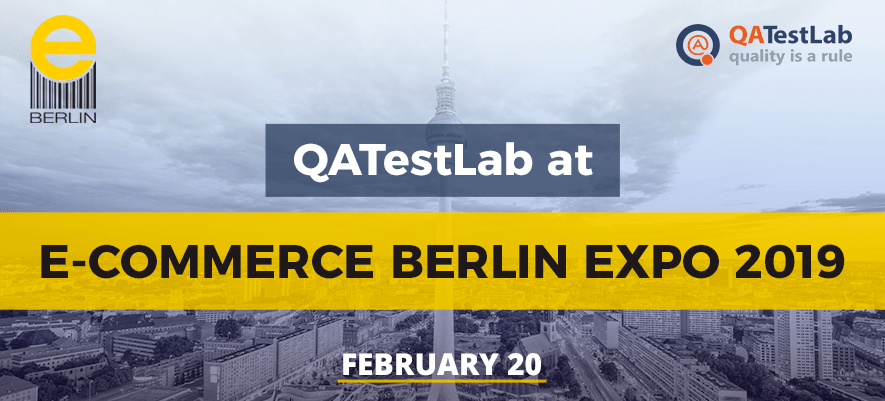 The fourth E-commerce Berlin Expo took place on February 20 in the heart of Germany. The QATestLab team didn't hesitate if to visit this exhibition – we cannot miss the chance to meet the brightest people engaged in eCom industry and keep in touch with the market trends. We decided to share the real experience of attending this event and compare the expectations and reality.
E-commerce Berlin Expo includes two parts: the exhibition with 150 exhibitors and conference with 40 speakers. More than 5000 participants visited the event this year. As for the conference part – we listened to several reports and not more as they were mostly of commercial nature. "The conference and the exhibition ran in parallel and I had to set the priorities what to visit. It was somewhat uncomfortable but if to regard that the conference took one day only, it was predictable." – shares Yana, business development manager at QATestLab.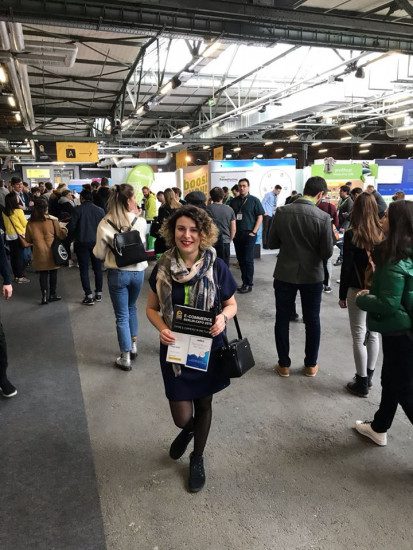 Among companies that delegated their speakers, there were: idealo, Facebook, moebel.de, Zalando, Google, Master Card, etc. If you want to listen to the greatest commercial insiders and get a part of their expertise – the conference part is for you. But what we really enjoyed was the exhibition itself.
The part we enjoyed most of all
It was an international exhibition with participants mostly from Germany, also Israel, Poland, Switzerland, France, Ukraine, Greece, and China. It was held in two huge halls full of interesting stands.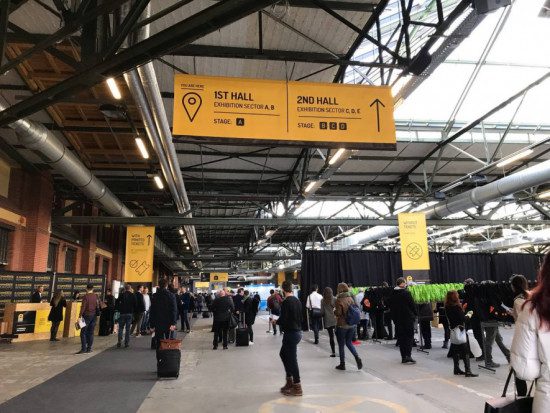 This year expo moved in various flows – from logistics and packaging to specific tools and solutions. We enjoyed communication with different representatives of the eCommerce industry: website hosting, software developers, e-com platforms, ERP and payment systems, deliveries, etc. There were multiple offers containing marketing and promotion for online stores – obviously a hot topic of all time.
In general, the communication was open and friendly, and even the absence of a meeting system couldn't stop us from spending time effectively. "The conference was well-organized and thanks to the maps that we received before it, it was easy to find the desired stand and to chat with the exhibitors." – shares Yana.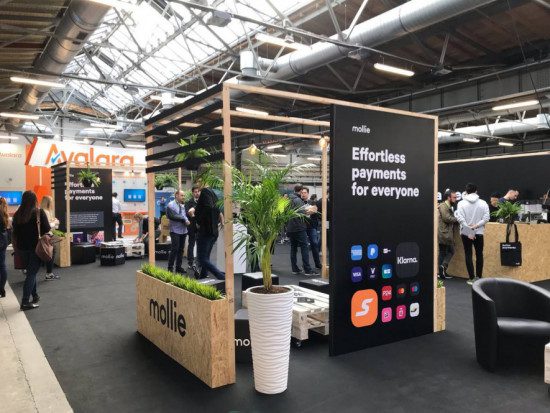 The evening before the event there was a networking party for the exhibitors. 10 companies got the E-commerce Germany Awards 2019 in different nominations: Best Payment Tool, Best Analytics/BI Solution, Best Platform/Shop Software, IT and Infrastructural Solution, etc.
Why visiting the exhibit?
to get into the atmosphere of eCommerce stream and find new partners
to understand eCommerce trends and get in the first row of those who follow them
to analyze the market needs and available offers
to get a unique experience from industry players in real-life communication
Lifehack for newcomers: if you come alone, the exhibition will be difficult to get around, it is better to take a partner, or study the plan of the stands in advance not to miss something important.
Reasons to come to the E-commerce Berlin Expo again
QATestLab returned from the E-commerce Berlin Expo full of emotions and positive experience. Our team liked the relevant program packaged with knowledge and expertise, and enjoyed the communication with insiders of the eCommerce industry. Why we advise you to visit this conference next year:
if you are an online store – you will find here vendors for every taste and for any task and will be able to communicate personally
to establish new contacts and get potential partners
to grasp the industry trends – you will find a lot of interesting information on the stands.
The fifth edition of the E-commerce Berlin Expo in 2020 has been already confirmed. See you next year!
Learn more from QATestLab
Related Posts:
Article "tagged" as:
Categories: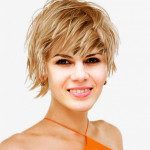 Emma Dallas
has 3-year experience in blogging, technical writing, and copywriting.
View More Articles