What Are the Components of IoT Testing?
What Are the Components of IoT Testing?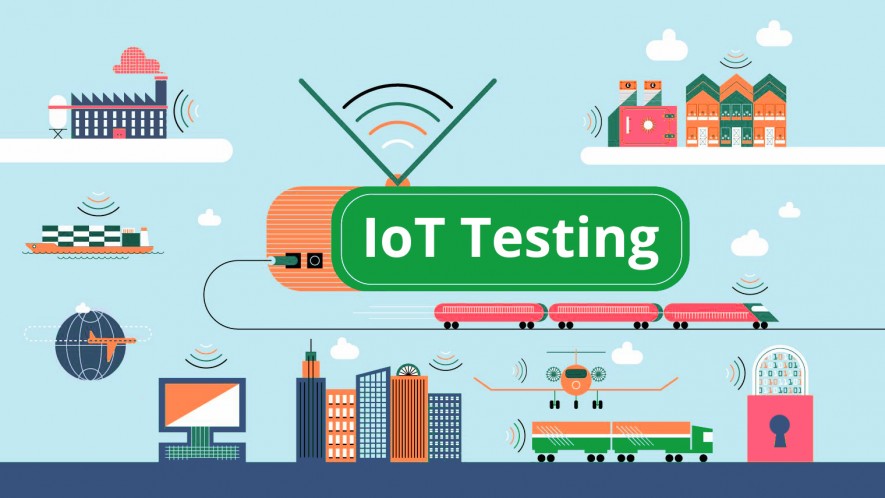 The IoT products consist of several components and the specialists of software testing run the specified test case in order to check the work of every of these elements. Usually, IoT system includes a connectivity module, the cloud and the application that ensures the user's interaction with the device.
It is rather difficult to perform integration testing of all the mentioned components as there is a high possibility to miss serious bugs. In order to avoid such situations, first of all, the test team conducts the separate checking of each IoT system component.
IoT testing includes:
device-level testing,
cloud-level checking,
mobile-level control,
and end-to-end testing.
During device-level testing, the specialists check six key areas: system connectivity, serial protocol, the capacities and properties of the device, schedules, power modes and OTA. Cloud-level checking includes checking of data privacy, security testing, scalability control, performance testing, data management and reliability testing.
The checking procedure at the mobile level focuses on app UI, back-end, and its interaction. It includes lifecycle testing, backward compatibility checking, CRUD testing (Create, Read, Update, Delete) and so on.
It is very important to perform thorough end-to-end testing of the IoT products. This is the final checking that involves all components of IoT system: cloud, device and app. Usually, all tests are automated. Besides that, it is necessary to perform field trials.
Learn more from QATestLab
Related Posts: