Is it time to say bye-bye to e-reader devices?
Is it time to say bye-bye to e-reader devices?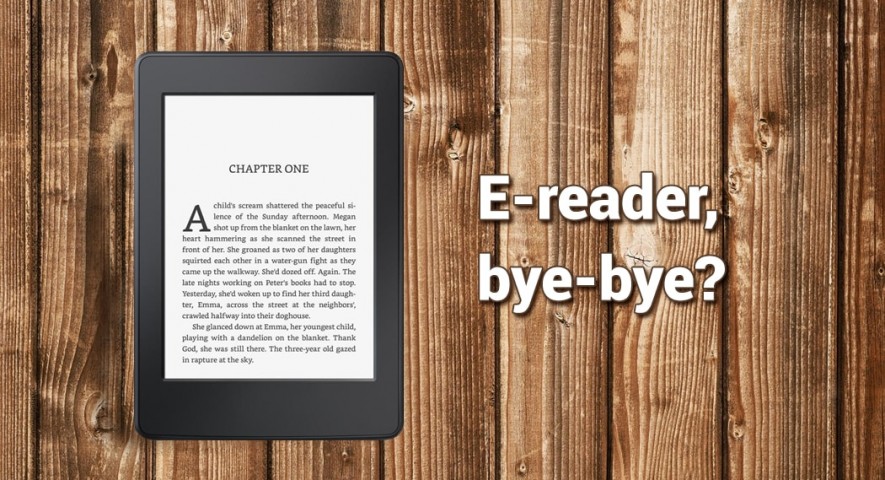 Kobo, Nook, Kindle? Do you still use a e-reader device? In the majority of cases, the answer is "no". But still, there are people who prefer e-reader devices instead of smartphones or tablets and even paper books. Nevertheless, e-reader devices seem to become less popular, and their sales fall. Let's look at some statistics.
According to Statista, the peak sales of e-book readers was 2011. Only in the USA, 23.2 million units were sold worldwide. The first e-reader devices were introduced in 2008, and 1 million units were sold that year with the revenue of $158 million only in the USA. In 2016, around 7.1 million of e-readers were sold. According to the report on The Demographics of Device Ownership, in 2014, 32% of adults in the USA has a e-reader device, but in 2014 the number reduced to 19%.
Why do e-readers sales fall?
The matter is that since the first e-reader devices appeared, they have remained almost the same if to talk about technical aspect. The development of e-reader technologies is not so dynamic in comparison to smartphones because e-readers provide only specific features. The survey conducted by Statista in 2017 shows that 42% of respondents do not plan to buy a new e-reader within the next two years. Surely, it makes no sense to buy a modern e-reader as you already have almost the same one.
Besides, modern smartphones can perform the same functions as e-readers. By simply installing an application for e-book reading, a user is able to read ebooks without buying a separate device. And if a smartphone screen is too small, then a table is a perfect solution. According to the survey conducted by PEW Research Center, a data-driven science researcher, in January 2018, 77% of adults in the USA have a smartphone, 73% – desktop / laptop computer, and 53% – tablet computer.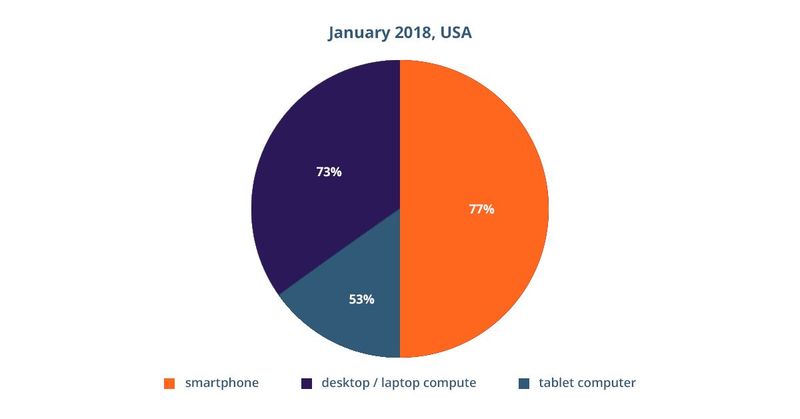 People use mobile devices and computers almost every day, and even owning a e-reader device, people do not necessarily use it, even despite the fact that e-readers are safer for users' eyes.
Analysing the advantages of e-reader devices, the following ones can be distinguished: device portability, high capacity, opportunity to learn a foreign language, positive reading experience, a large number of free ebooks, opportunity to make notes, and many others.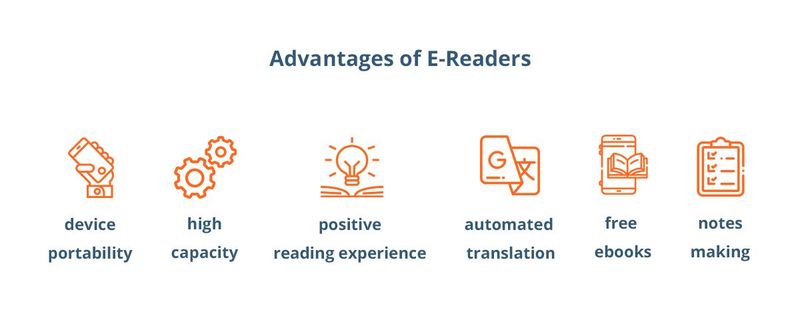 Beside that, e-readers help to save space in your house in comparison to paper book and on your computer. But are the mentioned advantages relevant to smartphones?
Learn more from QATestLab
Related Posts:
Article "tagged" as:
Categories: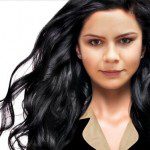 Helen Johnson
has 3-year experince in content managing, skills of copyediting and proofreading of web content and documentation
View More Articles