Webinar | Keep the business operating remotely: Guides and hints from COO
Webinar | Keep the business operating remotely: Guides and hints from COO
It is a mistake to assume that during the crisis the world has stopped and all spheres are falling into decay. The fact is a lot of companies continue working and developing. In order to keep afloat, such businesses have to change strategies and adjust to the new reality.
Over the past months, those who decided not to stop in the crisis, but to move on, have already switched to remote work. Nevertheless, we suppose that many still have unsolved questions that they want to clear up in order to set up and stabilize the work processes or integrate and arrange innovative solutions.
Therefore, we have prepared this webinar to help those companies that are ready to work in the new digital reality and the transition of the functioning of the business to a remote location. We invited the COO, who has profound experience in working with the remote teams, to share the expertise of a company specializing in such cooperation more than 15 years long before the crisis.
During the webinar we will discuss:
– steps to optimize and stabilize the remote work to keep your team efficient;
– importance of managers' readiness to cope with the remote teams;
– instruments and methods to control and monitor project work;
and more!
We hope this webinar can help all businesses that need the guidelines during difficult times.
The webinar is free. Date: May 14, 5 PM (CEST) / 1 PM (ET).
Learn more from QATestLab
Related Posts: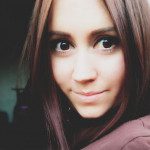 Asha Jane Brown
has more than 2-year experience in blogging and copywriting, copyediting and proofreading of web content.
View More Articles