Top 5 of Test Management Tools
Top 5 of Test Management Tools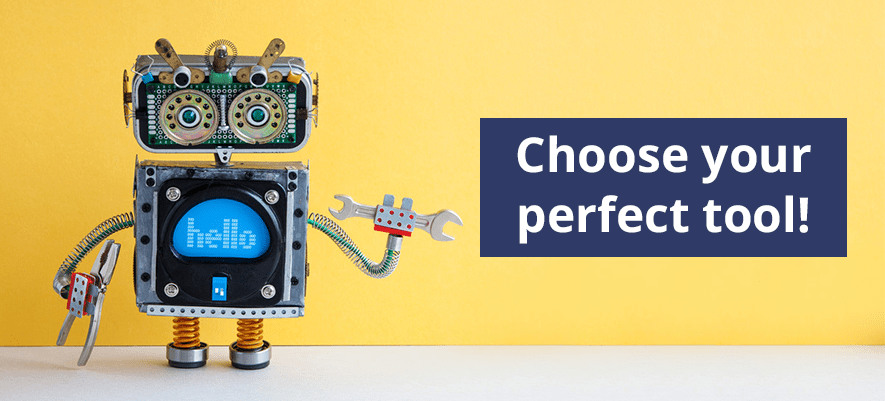 Have you ever thought how to choose a test management tool? There are hundreds of such programs and, at first sight, it seems there is no problem to choose the one which suits you best. But here the problem comes: what is that "only one"? Tons of comments and feedbacks, but nothing definite. QATestLab successfully applies test management tools and ready to help you find the right answer.
Test Management Tools in 2019
The management in software testing covers every action of testers. It includes all the efforts of testers and acts at each stage of product examination. Test management is focused on the handling of tasks and needs specific instruments to successfully accomplish these tasks. They vary from support of test execution to bug detection and each task can be simplified with the assistance of special test management programs which are called tools.
The development of test tools became more user-oriented. These complicated programs are transforming into simple assisting tools and getting more and more closely to full accessibility for users not professional in QA. Today test management tools allow to compare several test cases and offer informative reporting regarding each test. Testing "helping hands" assist in detecting issues due to the integration with defect tracking tools and operate to remove the drawbacks. The variety is more than wide, so it requires an understanding of the market with its trends.
Top Test Management Tools
Management tools form their own market with its trends and tops. Let's review and analyze some of the top test management tools which are used by QATestLab specialists and proved to be reliable assistants. Our blog shares the list of peculiarities of each tool.
ZEPHYR
It provides analytics and management of advanced quality. Zephyr offers flexible and efficient solutions for test management to contribute to the successful product release, as it is among the most widespread tools on the market.
You can rely on Zephyr, because it meets testing needs with various options and easily integrates with other tools.
Features: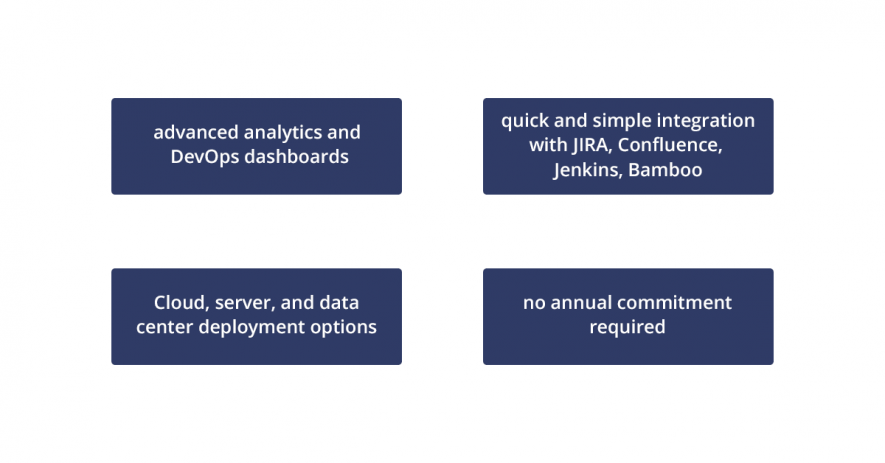 Limitations:
problematic importing of test cases from excel;
no option to import test results;
no option of export the test cases/results in one file;
the standard format of a Test Case without options to change (only 3 fixed columns);
reporting is possible only in a particular iteration cycle;
there is no integration with Selenium Web Driver.
TESTRAIL
TestRail helps to prevent extra testing efforts by applying reports and metrics which allow QA teams to provide the feedback quickly and increase the productivity of testing.
QATestLab uses this tool to monitor the condition of each particular test. The tool offers an informative reporting of activity to track the test progress. Testrail monitors the workload of testers and helps to divide the duties more effectively. You can compare results through different test runs with various configurations to choose the most suitable scenario.
Features: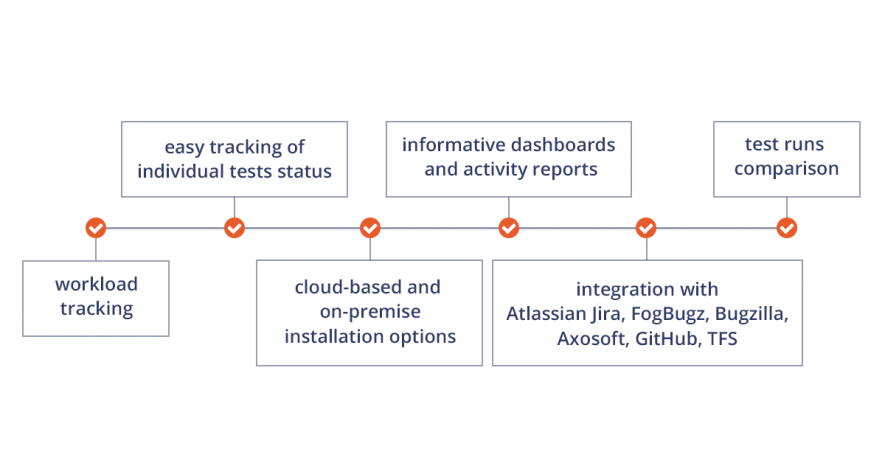 Limitations:
a tool may become complicated depending on the way of its setup;
there is a probability of data loss;
changing of status of a test case may be difficult;
UI is not always intuitive.
TESTLINK
This tool can be applied in combination with widely used bug detectors. It offers the specification of requirements and plan, execution and reporting. QATestLab uses this tool due to its additional functions represented by charts and reports for tracking the testing progress. There are such elements as events log, keywords, and specifying requirements.
Features: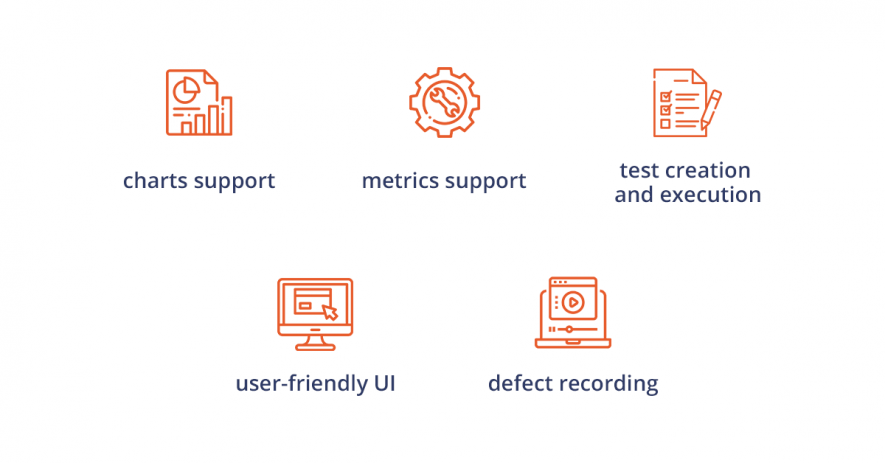 Limitations:
No option to integrate with Automated Suite.
Linking of defects with failed cases is complicated due to the problematic integration with Defect Tracking Tools.
TARANTULA
This program is applicable for Usability, Reporting and Agile Testing. It is suitable for involvement in different fields, such as Agile Testing, Testing management, Reporting, Usability.
It offers a quick status view to your report. It is focused on Test Object so you can choose a certain "object/release/version" for review and comparison. The tool displays different indicators, like testing progress, failed cases, requirement, and testing completion, etc.
Features: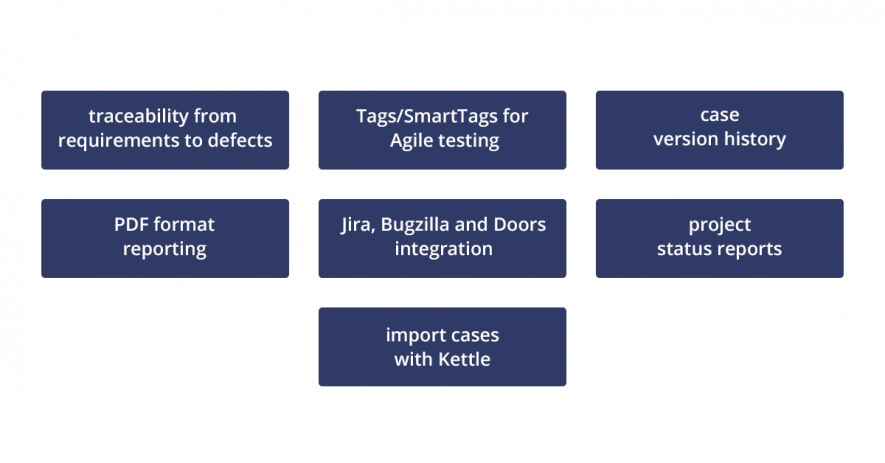 Limitations:
There is a division of tests, which can be performed only manually or with automation. It limits the range of program's appliance because particular tests can be performed only manually.
TESTPAD
Testpad is probably the most simple management tool that avoids formalities and offers intuitive using. This tool serves to perform the manual aspect of Agile, syntax highlighted BDD, TCM, and exploratory testing. It does not manage each separate case but uses test plans in checklists. That makes a Testpad usable even for non-testers.
Features:

Limitations:
Due to its simple use and checklist-based work it may become difficult to adjust the existing requirements and specification and reorganize in dynamic circumstances.
Summary on Test Management Tools
The reaching of the expected result is impossible without proper specification of requirements in quality assurance. The completion of each testing task, from planning to bug detection and progress tracking, has its perfect tool. Choose a suitable assistant for effective test management due to the described criteria of the top-used instruments in QATestLab practice. Feel free in your choice with our expert tips.
Learn more from QATestLab
Related Posts:
Article "tagged" as:
Categories: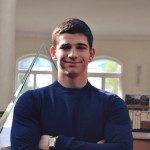 Vadym Yudovych
has one-year experience in blogging, technical writing, and copywriting.
View More Articles