5 Problems of Insurance Applications That Software Testing Can Beat
5 Problems of Insurance Applications That Software Testing Can Beat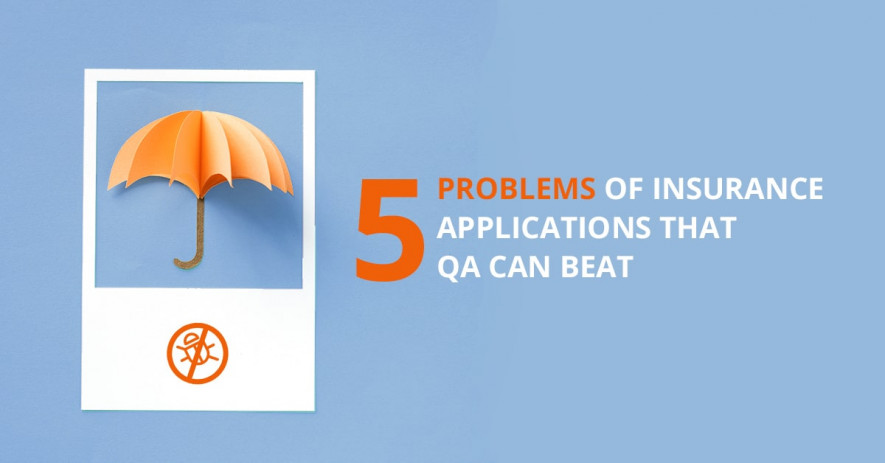 Life is full of risks, but thanks to insurance software we can face them with readiness. Bearing that in mind, for insurance domain applications, it is highly essential to correspond to our expectations and undoubtedly make us feel secure in front of unexpected events. So, what software glitches prevent us from relying on an application for insurance in a critical situation? Let's take a closer look at several dilemmas and possible ways out of them.
Insurance Sector Problems & their Solutions 
The goal of the insurance domain is to give us financial protection against an uncertain loss. Whereas unexpected situations can happen any time, the success of these kinds of apps is directly tied with flawless functionality and the opportunity to conduct needed tasks as soon as possible. So, what are the potential challenges faced by customers while using insurance software? Here are the most significant ones:
#1 Risks Connected With Digital Trends
With changing lifestyle choices and overall technological inventions, the present-day risk scenario has also transformed. To win a high competition on the market, insurance executives tend to apply digital trends like Artificial Intelligence, Machine Learning, the Internet of Things, big data, advanced analytics, and more. 
Unfortunately, many insurance companies struggle to analyze even traditional data correctly. That's why new solutions powered by cutting-edge technologies often turn out to be ineffective. But, here is the right time when Software testing comes to play to check all the weak sides and pinpoint at things needed to be improved.
#2 Wrong Operation of New Functionality
Adding new functionality is a big headache for everyone. Most of the time, it can trigger an unplanned scenario of the application. Even if the software worked fine on an old version, everything could change drastically after new features being added. As a result, a user is stuck in the middle of a critical situation, but your application is broken. 
Just imagine what emotions it may cause, or even worse, what kind of negative feedback you may get from that user. That's why to care about your reputation, it is mandatory to care about functional testing and checking the correctness of adding new functionality. 
#3 Data Security and Fraud Issues
Dealing with personal customer data is a sensitive matter, especially when it comes to insurance products. Companies need to ensure full compliance of their custom insurance software with the DOL Fiduciary Rule, the Dodd-Frank Act, etc. Front-runners also take advantage of the blockchain technology and AI algorithms to enhance the security of their insurance products and fight fraud. 
To check whether everything is alright with data protection, security, and penetration testing is not a whim, but a necessity. In such a way, QA determines that the data and resources of the system are protected from possible intruders. Also, this helps in increasing the flexibility of the application as it is processed with the latest testing protocols and the latest security measures.
#4 Complex Customer Experience
Starting from design and marketing features to bug fixes and updates, developing any application is not an easy task. But nothing can kill an application more as a bad interface. Remember, the idea of a good application is to make everything as accessible and straightforward as possible, while providing all possible functions. It would help if you took the time to design an excellent interface.
At the stage of testing the user interface (UI), we check how easy it is to use and whether it meets the specified requirements and the approved prototype. We test how the program behaves as expected and how interface elements are displayed on various devices when the user performs certain actions.
#5 Unexpected Performance 
Sometimes it is difficult to foresee what load can be carried through the application, and here is another problem users may encounter while using an insurance application. The high load can either block some functionality or turn off the application completely. After all, who wants to see a scenario like this?
For this reason, load and performance testing is required to ensure correct responsiveness and stability under a maximum possible workload. With a consistent automation framework, the app is tested against various pressures and different scenarios; this will ensure that the functioning of the app is constant in any situation. Also, the method of automation framework will effectively decrease the manual efforts and result in fewer errors.
Bottom line
Life insurance, automobile insurance, property insurance, health insurance, and more. It doesn't matter with what aspect insurance software is connected to. It is not just an application; it is a form of risk management of future events and uncertain loss. That's why users expect this application to be convenient, up-to-date, and work without any interruptions. To do so, software testing is a great tool both for users to get a desirable app, and for product owners to excel with their goals and deliver the quality of their production.
Learn more from QATestLab
Related Posts:
Article "tagged" as:
Categories: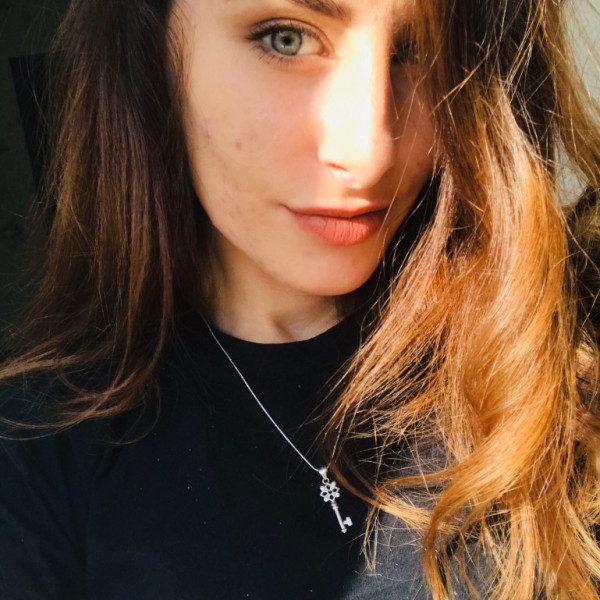 Kate Libbie
has more than 2-year experience in blogging and copywriting, copyediting and proofreading of web content.
View More Articles