Top 15 Software Testing Conferences in 2021
Top 15 Software Testing Conferences in 2021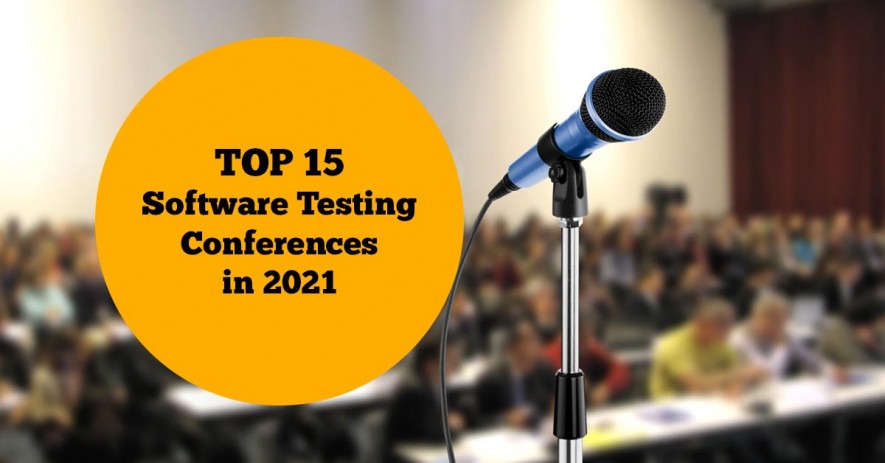 Do you want to level up as a QA professional in 2021? Participating in software testing conferences is a great way to improve your skills and learn new ones at workshops and hands-on sessions, get exposed to the latest software testing tools and trends, and share knowledge, experience, and practical tips with other QA experts.
Most QA and testing events were cancelled in 2020, but many are back on track in 2021. So, don't miss your chance to benefit from everything they have to offer this year.
We've prepared a list of the best 2021 software testing and QA conferences from all over the world for you. For convenience, the events in this article are grouped by location: online conferences, the conferences that are physically held in Europe, and the conferences that take place live in the USA. Pick the one that best suits your purposes.
Online
1. EuroSTAR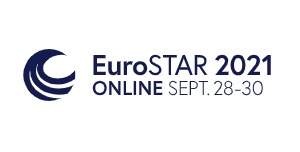 Date: September 28-30
Website: https://conference.eurostarsoftwaretesting.com/
EuroSTAR is the oldest and largest conference on software testing and QA in Europe. Every year, it attracts more than 1000 attendees. The conference allows to participate in community networking, speed meetings, 1:1 video chats, workshops, and games. Its live Q&A sessions give all the participants an opportunity to ask advice on the challenging testing cases and issues from the best QA experts in the community. The attendees will also have a chance to explore new testing tools and platforms, listen to inspiring tutorials and keynotes, and be exposed to many actionable ideas.
2. SauceCON 2021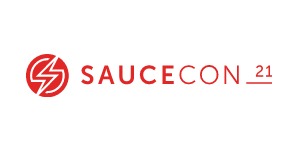 Date: April 20-22
Website: https://saucecon.com/
Organized by Sauce Labs, this conference will be interesting not only to Sauce Labs users but to anyone who wants to improve their skills and deepen their knowledge in automated testing, CI/CD (Continuous Integration / Continuous Delivery), and DevOps. SauceCon promises to explore the best practices and latest trends in software testing and development and to provide practical and actionable insights and examples. Judging by SauceCon 2020, this year, we can also expect knowledgeable and experienced speakers.
Last year, SauceCon was free, so this tendency may continue in 2021.
3. Tricentis Virtual Summit
Date: April 13-15
Website: https://virtualsummit.tricentis.com/
The conference will address various topics on software testing, development, and IT business strategies. Tricentis Virtual Summit will provide information and insights on Agile, cloud migration, DevOps, continuous delivery, test automation, AI, and more. 20+ sessions and 3 tracks – Strategic, Innovation, and Enterprise Apps – will be available.
Tricentis Virtual Summit is free.
4. Pacific Northwest Software Quality Conference (PNSQC) 2021
Date: October 11-13
Website: https://www.pnsqc.org/
The PNSQC 2021 strives to increase the overall software quality and raise awareness about its importance through knowledge exchange between professionals all over the world. This year, the conference will feature experience reports, new trends in software testing, solutions to various quality problems, effective testing techniques, and QA research. There will also be virtual exhibit rooms and workshops.
5. Virtual ICST 2021 (The IEEE's International Conference on Software Testing, Verification and Validation)
Date: April 12-16
Website: https://icst2021.icmc.usp.br/
Being more of a scientific forum, the Virtual ICST 2021 will allow scientists, researchers, and experts in software testing, validation, and verification to present their ideas, insights, and the latest research findings on these topics. At the international conference, workshops and various tracks such as the Industry Track, the Testing Tools Track, and the Tool Demos Track will also be available.
Europe
6. Agile Testing Days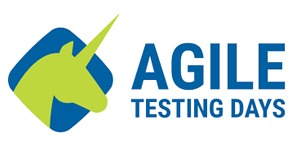 Location: Potsdam, Germany
Date: November 15-18
Website: https://agiletestingdays.com/
This is one of the largest QA conferences in Europe dedicated to everything Agile. This year, Agile Testing Days is expected to have 9 keynote speakers and more than 100 international speakers. In addition to talks, the conference will feature workshops, hands-on sessions, and various social activities. The main focus will be on the topics of Agile transformation, Agile leadership, test automation, API testing, AI, security testing, user story splitting, and modern test management.
7. AgileTD Open Air
Location: Dusseldorf, Germany
Date: June 9-10
Website: https://openair.agiletestingdays.com/
The AgileTD Open Air Festival is a fun mixture of a software testing conference and an open-air festival. It will include 8 workshops, 2 tracks, 20 lectures by notable QA experts, and 6 keynotes, but also music, dancing, sport sessions, bonfires, and much networking in a relaxed atmosphere.
8. Nordic Testing Days
Location: Talinn, Estonia
Date: June 2-4
Website: https://nordictestingdays.eu/
This conference gathers testing and QA professionals from the Baltics and Northern Europe. The first day is dedicated to tutorials, and the other two mostly to lectures. The prominent topics that will be discussed are Selenium, Agile, AI, VR, API testing, cloud solutions, mobile app testing, security testing, Python and Java in testing, e2e test automation, AWS solutions, 10x tools, asynchronous testing, visual regression testing, and unit testing. There will also be some time for games and karaoke.
9. ExpoQA
Location: Madrid, Spain
Date: June 7-9
Website: https://www.expoqa.com/
Targeting testers and QA experts from Spain and Europe, ExpoQA will offer one day of workshops and 2 conference days of 40+ talks and masterclasses with 5 tracks available. This year, ExpoQA will focus on the topics of test automation, Agile, API, AI, Big Data, DevOps, microservices testing, embedded software testing, test management, and manual and exploratory testing.
10. Swiss Testing Day (+ DevOps Fusion)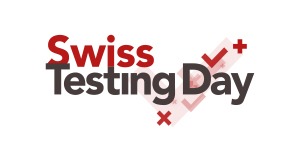 Location: Zurich, Switzerland
Date: June 30
Website: https://swisstestingday.ch/en/
The aim of this one-day conference is to gather QA professionals who could share actionable insights, practical tips, and valuable knowledge on software testing with each other, as well as network, connect, and inspire. One of the main themes Swiss Testing Day will focus on this year is AI.
The attendees of Swiss Testing Day can also participate in the DevOps Fusion conference, which is dedicated to various aspects of DevOps and will happen at the same time and place as Swiss Testing Day.
11. International Conference on Software Testing Process (ICSTP) 2021
Location: Amsterdam, Netherlands
Date: August 5-6
Website: https://waset.org/software-testing-process-conference-in-august-2021-in-amsterdam
ICSTP aims to present the latest findings of scientists, scholars, and researchers specializing in the field of software testing and QA. The 2021 conference will particularly focus on the topics of automated testing, solutions to complex and new testing problems, new testing tools and ways to use them, and cloud-based testing.

USA
12. STAR East / STAR West
StarEAST
Location: Orlando, Florida, USA
Date: April 26-30
Website: https://stareast.techwell.com/
StarWEST
Location: Anaheim, California, USA
Date: October 3-8
Website: https://starwest.techwell.com/
The STAR conferences organized by TechWell are among the largest and most prominent software testing and QA events. StarEAST and StarWEST are famous for the practical and relevant information and actionable tips on various aspects of testing they provide, as well as for great networking opportunities.
In addition to regular short sessions, the conferences feature half and full-day tutorials, a Leadership Summit, and multi-day in-depth training sessions. The Testing Expo section of the STAR conferences will allow you to check the latest tools and top technologies in software testing.
This year, the conferences will focus on the topics of Agile, test automation, testing tools, techniques and methodologies, DevOps, mobile app testing, security testing, exploratory testing, and load & performance testing.
13. Agile + DevOps West / Agile + DevOps East
Agile + DevOps West
Location: Las Vegas, Nevada, USA
Date: June 7-11
Website: https://agiledevopswest.techwell.com/
Agile + DevOps East
Location: Orlando, Florida, USA
Date: November 14-19
Website: https://agiledevopseast.techwell.com/
The Agile + DevOps conferences, which are also organized by TechWell, offer half and full-day tutorials, training classes, sessions, and keynotes from thought leaders in DevOps and Agile. As usual, there will also be much networking. The Expo sessions of the Agile + DevOps conferences allow attendees to explore the latest Agile and DevOps products and tools. The Agile Leadership Summit gives Agile team leads and managers an opportunity to network and exchange ideas and experiences.
14. Agile Testing Days USA
Location: Chicago, Illinois, USA
Date: June 20-24
Website: https://agiletestingdays.us/
This US edition of Agile Testing Days is called the greatest Agile Testing Festival in North America. Agile Testing Days USA features full-day tutorial sessions, keynotes from knowledgeable and experienced Agile professionals, talks on various aspects of Agile, and workshops that will help the participants to level up their skills. The conference also offers many fun social and networking events, such as Agile Morning Run, the FunTestathon competition, and playing games.
15. Mile High Software Testing Conference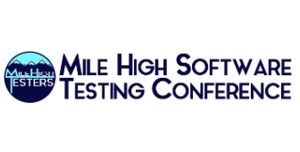 Location: Denver, Colorado, USA
Date: July 27-28
Website: https://www.milehightesting.com/
The Mile High Testing Conference gathers software testing leaders, practitioners, and consultants to share their knowledge, expertise, and compelling case studies to learn from and inspire each other. This 2-day conference offers good possibilities of customizing the attendees' experience. The participants can benefit from half-day tutorials and in-depth workshops, many various talks, and a multi- or single-track format.
Conclusion
This year, there are many options of QA and software testing conferences to choose from. We hope that this article helped you decide which events you are interested in and which ones you want to attend. But no matter what conference you choose, it will definitely help you to grow as a professional, get in touch with many experts in your field, share, inspire, and just have a good time.
We wish you happy learning and networking!
And as always, if you have any questions on software testing, we at QATestLab are ready to help.
Learn more from QATestLab
Related Posts: