Specifics of Augmented Reality Games Testing
Specifics of Augmented Reality Games Testing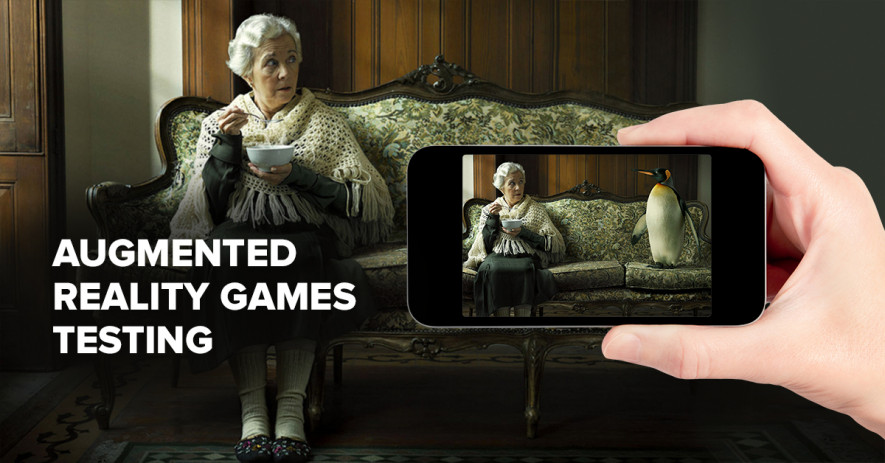 Augmented reality (AR) is on the rise now, becoming a bigger trend every day. According to Statista, by 2024 the number of AR users worldwide will reach 1.7 billion people. Augmented reality is currently applied in shopping, education, healthcare, entertainment, the automobile industry, and many more. But nowhere is it as popular at the moment as in games. 
Ever since Pokemon Go took the world by storm, people saw the huge potential of AR gaming apps. Now, there are many great and popular titles, both the augmented reality games classics like Ingress Prime and new contenders that take AR to the next level like Zombies, Run!, Jurassic World Alive, Harry Potter: Wizards Unite, Kings of Pool, and others.
Augmented reality provides amazing opportunities to make gaming experience unique, interactive, and rooted into the real world. Yet, as AR adds virtual elements to the existing environment, it is very easy to break the game immersion with the smallest bug. That's why QA for AR games is so important.
In this article, we describe the features that make augmented reality games testing different from and more complex than regular testing. We also provide recommendations on how to approach this type of QA for maximum efficiency. 
Specifics of QA for AR Games
Setting up the correct environment
One of the main challenges of augmented reality apps testing is that such software closely interacts with the physical environment, which should be replicated during QA. Here, multiple real world factors need to be taken into account, such as 
different types of lighting the app could be used under, 
multiple ways of the user's movement, 
shaking of the device which could affect performance,
interaction with various physical objects that can be in the way, etc.
To simplify the physical part of testing and free a QA engineer from the necessity to check an augmented reality app under every condition and in every location it could be used, additional software is applied during QA.
But thorough testing in physical environments is still a must.

Testing on real devices
Using emulators is not really an option during AR game testing. As the real world conditions affect augmented reality apps particularly strongly, a QA engineer needs to check how they perform on real devices. 
Also, in case of AR games, there are more requirements toward mobile devices than with regular mobile games. Specifically, such phones need to have better camera characteristics. This should be taken into account during augmented reality games testing too.  
Minding physical discomfort
The issue of potential negative health impact is more pronounced in virtual reality apps. But AR applications are not free from this problem as well. As augmented reality implies seeing (and in some cases interacting with) objects that are not actually there, it can cause various forms of physical discomfort. The most widespread symptoms are:
eye strain
headaches
motion sickness
QA engineers need to be on the lookout for such signs of physical discomfort during AR and VR testing. If an augmented or virtual reality app does cause a negative health impact, it should be reported to the application creators. This way they will have an opportunity to fix the problem so that the users don't have to suffer from it.
But QA engineers themselves should also be careful about their health during AR quality assurance. To mitigate the negative physical effects of augmented reality game testing, it is recommended to have shorter QA sessions. For example, software testing experts can take a break after every 30 minutes.
Conclusion
Augmented reality games testing is a more complex and time-consuming process than testing regular games. When performing QA for AR apps, one needs to keep in mind its specifics to achieve the best results.
Hopefully, this article was of use in clarifying the unique characteristics and challenges of QA for AR games, as well as its importance.
The QATestLab team would like to wish your augmented reality games the best quality and your QA process maximum efficiency. 
And if you are considering independent AR testing services to assist your in-house team or check an augmented reality game from scratch, our experts will be happy to help. We have much experience in testing AR gaming apps, as well as a large lab of real testing devices. It will be our pleasure to assist you in taking your game quality to the next level.
Learn more from QATestLab
Related Posts:
Article "tagged" as:
Categories: