The Future of Testing is Wide Open
The Future of Testing is Wide Open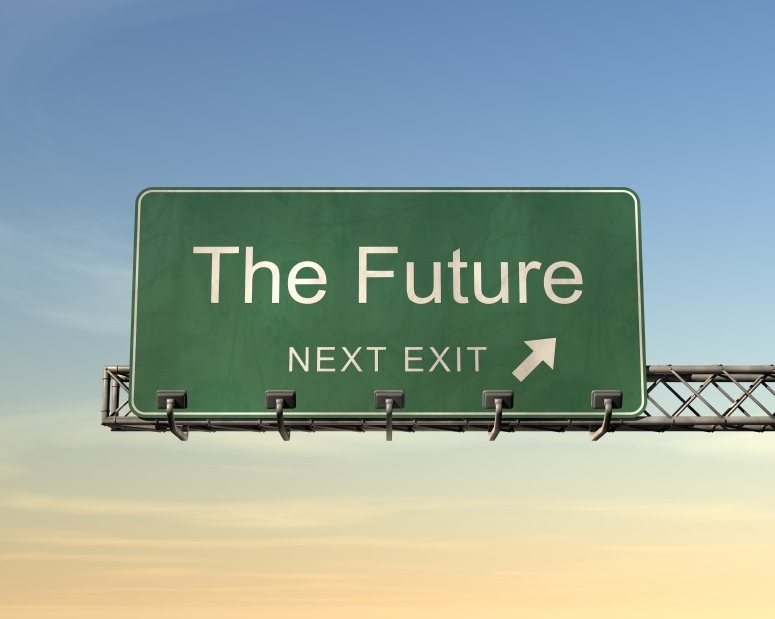 There has been plenty to read lately about the Future of Testing. Some of it from testers who I greatly respect, and up until now I've held my tongue and instead rambled on about topics I know more about, such as the real experience of using a schedule to keep me sane on my current project. Paying attention to the context of my assignment and changing my test strategy to be more waterfall (gasp) because that is what the client is asking for. So, considering that my current testing for the most part in much like testing I did in 2003, who am I to talk about the future of testing? I'm Lanette. Also known as Testy Redhead by some. I'm not here to predict the future of testing. I'm here to ask what people are smoking that makes them think that because they are great testers or that because Agile is really popular right now that they suddenly are psychic friends and can accurately predict the future. I must call some shenanigans on method used to predict the future here. I do so with all respect for the TESTING expertise of people involved, as they are talented at testing and have great ideas. Predicting the future didn't make the cut for me in terms of their great ideas though.
First, what I'm talking about is summary blog from Sauce Labs which isn't the main culprit, but merely the straw of pseudo science that broke the camel's back. A few weeks ago, Elisabeth Hendrickson ASKED (note: She did not state a proven fact, she wrote a question) in her blog if Agile development had changed the skills employers hiring testers are asking for. She did some investigation, and found that among employers running want ads for testers, a certain percentage were asking for coding skills. She speculated that this meant that in the future testing will look like this set of skills employers are asking for now.
Chris McMahon took this a different direction in his blog, but then again, he doesn't talk about what it means or does not mean when some employers who post ads ask for certain things. Furthermore, he goes on to talk about "New Frontiers". Agile is the mainstream way to develop and test now. It isn't a bleeding edge anymore. It IS the mainstream. Doing automation isn't new. Asking for programmers isn't new. Microsoft laid off everyone who wasn't years and years ago. Has it already been 5 years? Yes I believe we are coming up on it. Testing the emotional response of Badgers with various mobile ringtones to determine human response would be new and possible blazing quite a frontier of testing. Not sure if Chris would listen to me speak on it, but it would be new. When I think of frontiers in software, I think of people with the guts to work for free. Open source. Startups. I don't think about trying a mainstream testing tool as being a huge risk. When all of the big players are already in the cloud, that isn't a frontier anymore. It's at least a freaking colony by now. I'm here with my covered wagon to tell the Young Guns that they're going to need to find a new wild West, as this West ain't so wild anymore.
Why am I the first person to ask what it means when jobs posted in want ads ask for something? How does it relate to the skills the testers who get hired actually have? What about the large number of jobs which are filled before they are ever posted publicly? What about the jobs that are so enjoyable the tester who has them stays in them, and for that reason the job wasn't open?
Here is a normal discussion in our household. Craig: Guess what this job posting wants from a QA? Me: They want a Masters in Computer Science, a bag of chips, and a pony? Craig: Nope. They would like a build engineer, a full developer, and an entire test department for the price of an intern!
Many a job ad is more of a wish list than official requirements.Candidates will claim all sorts of skills that they have very little applicable ability in, let alone talent and experience in a professional environment. When I think of the few instances I know of where hiring managers preferred seeing candidates coding on a white board over successful testing experience combined with brilliant creative ideas, I cringe. I don't think that the popularity of agile caused that either.
Just as there will always be a long list of unrealistic lonely older guys seeking a female companion aged 18-25 with long blonde hair, blue eyes, and 125lbs or less, so will there always be companies seeking the perfect blend of programming skills with testing skills. There will be those who insist the skills are the same. That still doesn't mean it is the norm, or it reflects most of reality.
I believe companies WANT to move towards more automation that works, but they are still failing far more often than they are succeeding. They want to be agile, just so long as they don't have to risk anything to get there. They want programming skills, but they still don't know what to do with them in many cases. I went to Better Software/Agile Development Practices just this Spring. I didn't notice much difference. There is still a HUGE range of skills and abilities in software testing. We have people who don't code at all, and people who do amazing things with code.
If I had to guess about the future of testing, I would guess it will be a huge range of things just like it is now. No number of badger testers or yak shaving specialists desired in want ads will change the variety of needs and thus the diversity of the skill set of the tester of the present. Since we can't even agree on what testing is now, I'll have to opt out of predicting the future.
Source: http://blog.testyredhead.com
Learn more from QATestLab
Related Posts:
Article "tagged" as:
Categories: