Fagan Inspection: why do you need It?
Fagan Inspection: why do you need It?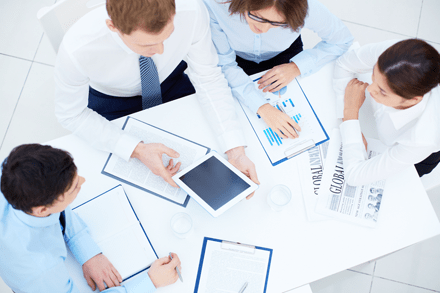 Every software testing company is aiming to create the end product of high quality. During the testing process it is extremely important to provide control not only over the computerized operations.
One should also take note of other parameters that can help to evaluate the status of tested object. These parameters are readiness of product to be released, the accordance of product with the client's requirements and specifications, usability of product etc.
There are a lot of ways to check up the quality of tested product. One of them was proposed by Michael Fagan. His method of static quality control was firstly concerned with testing of software code. The goal of Fagan inspection is to make sure that all the documentation is correct and clear for understanding, created up to standard. Usually the inspection team checks test cases, codes, specifications, test plans etc.
This method of quality control requires rather strict organization measures. Some people may even claim that these measures are bureaucratic. However, due to the implementation of Fagan inspection, software testing company can achieve the product of high quality and reduce the number of errors on the preparatory stage of any kind of testing (automated testing, load testing, security testing etc.).
A lot of specialists can take part in the inspection. They need to reach consensus in approving the issues with the software product, to approve all the necessary documentation and to adjust all the peculiarities of the project. The main purpose of the software inspection is to detect errors in the available documentation.
Roles in Fagan Inspection:
Author – a person that creates a product that should be inspected.
Moderator – the main person in the process. He/she creates the inspection plan and plays the role of the coordinator of the whole working group. Besides that he/she performs the duty of chairman in a session where issues about recording of errors are discussed.
Reader – his/her role is only to read to the other members of inspection commission the text of documents that will be inspected.
Recorder – the person who documents all the errors that were found by the working group. A software tester can play a role of recorder. He/she also compiles a list of issues that are not discussed during the testing session.
These issues can be not only about the found errors. Sometimes the recorder should transfer information from the members of the working group to the other project members and to the members of working group that for some reason were not present at the inspection session.
Inspector – this person should make a cold evaluation of the program product both from engineering and user's point of view. This person checks the product with the aim to find out the possible defects. Inspector is personally responsible for the quality of the tested product. There are can be several inspectors in the working group.
Learn more from QATestLab
Related Posts:
Article "tagged" as:
Categories: