Do you consider yourself an expert in testing?
Do you consider yourself an expert in testing?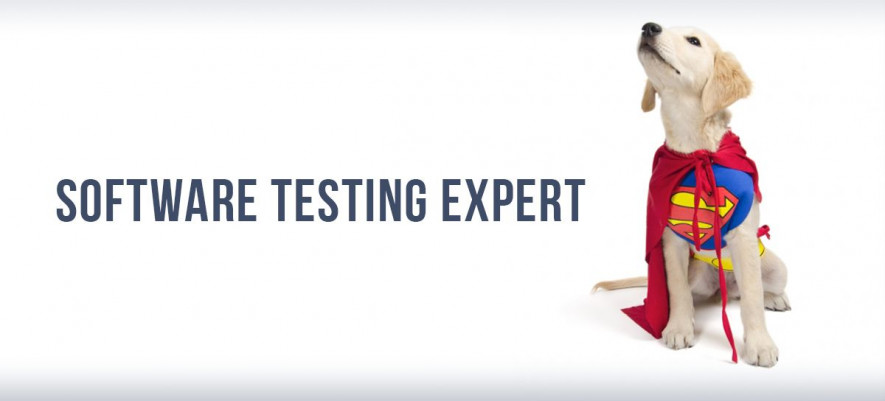 Note: the article was updated in August 2018.
What distinguishes an ordinary tester from an expert? What knowledge and skills a professional QA engineer should possess? How to become a QA expert? In this article, we are going to find the answers.
Nowadays, testing industry experiences a huge growth. Respectively, the number of QA specialists increases. Because of the rapid development of new technologies and methodologies, testers have to learn new things almost constantly.
To be a good QA professional means more than just to conduct tests and to report issues. It is a person who has a huge range of skills, out-of-the-box thinking and untypical approach to problem-solving.
Analytical & Logical Thinking
Analytical thinking is an essential ability for a professional tester for a bunch of reasons. First of all, a tester should be able to analyze the code and find out the potential threats, which sometimes are not really obvious.
Secondly, he/she should resolve unfamiliar and unusual issues, which have been encountered for the first time.
Thirdly, when it comes to complicated and difficult tasks, it is better to deconstruct them into little parts and resolve the problem step by step. This requires logical abilities as well.
Planning & Time Management Skills
These skills help not only to finish your work in a reasonable amount of time, but also to have a clear understanding of the terms and time needed for the task.
Effective Communication Skills
A good tester can easily express the essence of a problem to the developer's team not wasting their time. The ability to express thoughts clearly and accurately is also useful for reporting bugs and writing test cases.
Development Knowledge
A QA expert should completely understand the product he is working on. It does not mean that he/she must be a developer as well, but at least to understand how the code works. This knowledge helps to create more accurate and rational test cases and even predict some issues by just looking at the product source code.
Preparation of Test Documentation
A good Test Plan and Strategy are the basis of the testing process. A QA professional should have a deep understanding of all principles of test planning and strategy building. He/she should take into consideration every aspect of testing activities and be ready to take a responsibility for the process.
A real QA professional can prepare a full and detailed checklist, considering all the software aspects. Test cases should be easy to execute. Besides, they should be prepared according to certain patterns.
Testing Tools & Techniques
Nowadays, there are a lot of tools and techniques that can simplify the work and help to achieve better results, e.g., bug tracking tools, test management tools, etc. A professional tester would better spend time on exploring new tools and keep pace with the times than use common old-fashion techniques.
An expert in testing can easily install, set up and use databases for testing purposes. Also, he/she can write and perform the necessary queries using different tools for working with databases.
A QA professional has a good understanding of all popular operating systems including mobile OS. (Windows, Linux, MacOS, Android, iOS, Windows Phone) as well as virtual machines. It greatly simplifies cross-platform testing of the product and saves a lot of time on exploring unknown functions of poorly known operating system.
Web & Mobile Technologies
A professional tester should be familiar with most modern web and mobile technologies to better understand the software and how it is supposed to behave.
He/she should know how to install and set up a web server, how web services work, how to create simple HTML pages and work with CSS. Moreover, it is a big advantage to know at least one web programming language.
Computer Networks
A variety of network protocols can definitely scary every junior tester, but it is not the case with an expert in testing. He/she should have a strong understanding of TCP/IP operation as well as local network setting. Also, he/she should use tools and utilities for detecting network problems and issues.
Test Automation
When a project is complex and big, applying only manual testing can be a hard and time-consuming process. An expert in testing should know when and how to apply automated tests as well as work with popular test automation tools to get the tasks done quickly.
Conclusion
Well, it seems like now we have the answer to the question "Who can consider himself an expert in testing?" To be a real QA professional means to have a holistic view of the testing process as well as a product itself and always pursuit personal development.
"If you are not learning something new each day, you are not testing" – said a famous computer scientist Jerry Weinberg.  So, keep learning and stay open-minded to everything new and you will definitely succeed in your QA career.
Learn more from QATestLab
Related Posts:
Article "tagged" as:
Categories: