Features of Mapping Program Utilization
Features of Mapping Program Utilization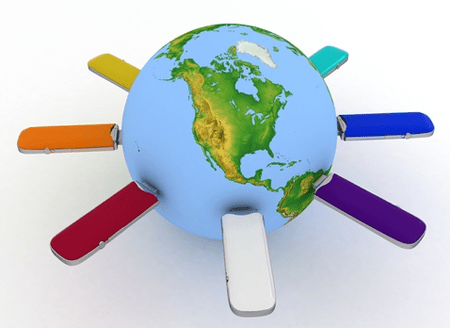 Most smartphones and tablets have built in baseline mapping programs. These programs together with location services are very convenient and helpful for planning trips or finding needed addresses. Executing mobile testing of various mapping software it is necessary to check location related functions.
Mapping programs are usually not built in personal computers and they are not needed for most of web applications. So they must not be checked during web site testing and desktop testing.
Mapping programs are based on location information.
The Location Information Can Be Obtained From Various Sources:
photos from satellites;
photos taken from planes or helicopters;
photos taken by enthusiasts from surface transport;
information provided by the mobile device user.
Most of location data are usually based on photos from satellites. Satellites have pictures of every parcel of Earth including all the landscape peculiarities and artificial objects like roads, buildings and so on.
A software testing company knows that mapping programs have special instruments for control.
Applying a Mapping Program Users Can:
Zooming in or out various objects on the map. This feature is very convenient for planning a trip route or just getting general information about an object location.
Besides zooming maps usually have annotations providing additional information about various objects on the map.
In most mapping programs users have an opportunity to create their own custom annotation if they find the built in one not complete.
Determining of location, calculation of distances and most convenient routes may be resource consuming. Mapping software may operate slowly especially when other applications are working too. That is why a software testing company recommends to perform proper load testing of mapping software.
Learn more from QATestLab
Related Posts:
Article "tagged" as:
Categories: