HP LoadRunner vs HP Performance Center
HP LoadRunner vs HP Performance Center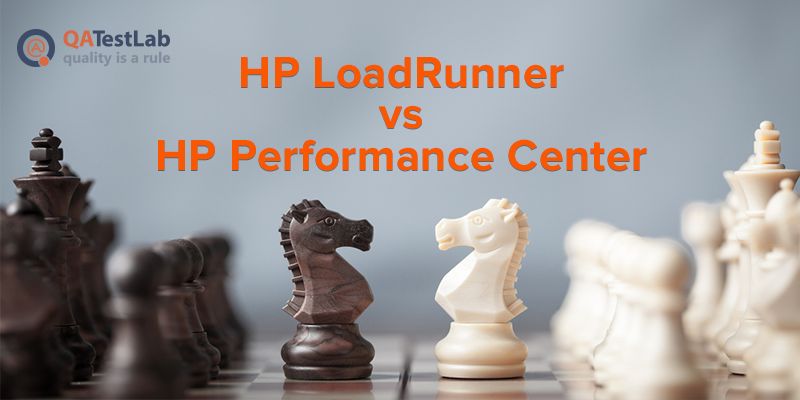 Note: the article was updated in July 2020.
What is the difference between LoadRunner and Performance Center? In this article, you will find out the differences of these two notions, which are often misinterpreted.
Both of them are used for conducting performance testing. However, HP Performance Center (PC) is a business version of HP LoadRunner. Mostly large companies, which conduct many performance tests for a large number of projects at the same time tend to use the Performance Center. 
These tools are both quite expensive and not all companies can afford them.
Let's have a more precise look at the LoadRunner
Advantages of LoadRunner
The load runner has several advantages:
suitable for both web and mobile applications;

supports SAP, Citrix, RDP, HTTP, AJAX Tru Client, etc.

;

involves less coding

;

has dynamic changes replacing option

.
Disadvantages of LoadRunner
One can point out some disadvantages:
cost;

complicated installation process over the firewall;

some old versions are outdated and don`t support several protocols versions.
On the other hand, the Performance Center also has its pros and cons.
Advantages of Performance Center
has a tool for application management;

central controlling;

support for documentation;

allows to conduct many tests simultaneously.
Disadvantages of Performance Center
in some cases of PC testing, it may provide poor cloud solutions support;

can be installed only via script-based mechanism;

inconvenient test performance arrangements.
To sum up
These tools have both their advantages and disadvantages. You have to keep them in mind while choosing the more appropriate tool for your peculiar project and its purposes. You can also find more info on our webinar about performance testing, its types, and constituents.
Learn more from QATestLab
Related Posts:
Article "tagged" as:
Categories: