Is your online store ready for Christmas Rush?
Is your online store ready for Christmas Rush?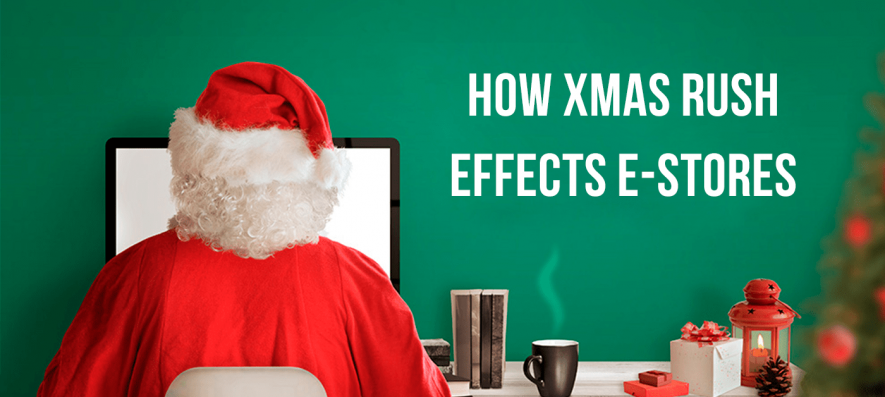 This wonderful time of winter holidays when everybody is happy and excited… Happy?! Are you sure? Did you know that 63% of people feel stress during holiday time (according to the survey conducted by Healthline)?
Only 10% of respondents stated that they are not nervous facing the winter break. I put ten dollars they bought all the presents before this Christmas rush. The one thing that can save you from all that infinite queues, improper sizes, and colors is online shopping.
There are of course other reasons why near 2 billion people worldwide purchased goods online in 2018. Impressive numbers, but how e-stores should cope with all that people during holiday time and preserve quality service?
Uneven loads. How get your e-store ready?
Statistics say that the number of online consumers increases greatly at the time of holiday season. Online purchases made during this period comprise around 10% of annual sales.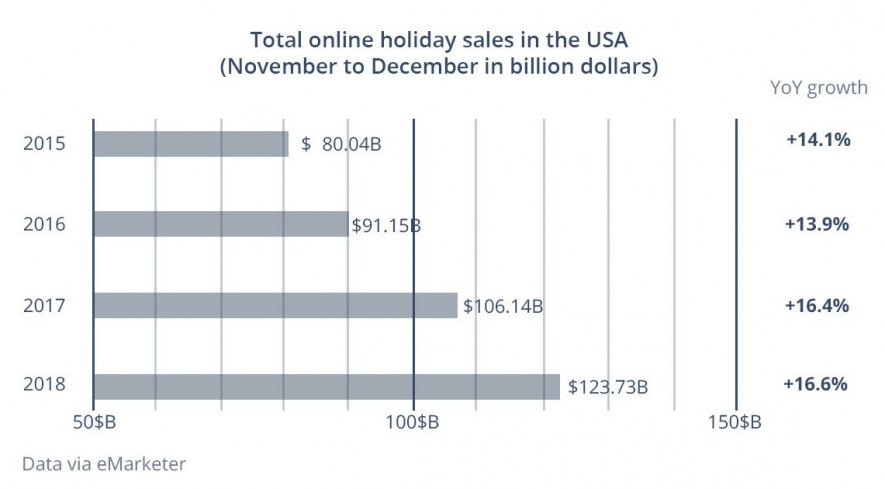 E-stores should get prepared to meet such loads not only through extra good supplies but also through verifying the readiness of the online shop to withstand these loads. Many retailers face the problems of smooth functioning of their e-shops during the holiday rush. To get the maximum of winter holiday peak sales, check the following system elements of your online store:

Hardware issues may arise when your server does not stand the excessive loads, or the external hard drive lacks memory.
To verify the proper functioning of the customer support, one should make sure that the live-chat site support handles the numerous customers' requests. Such services as automatic email replies and telephone voice responses also need verification.
In addition to checking the readiness of your support and server part (hardware), you also need to check the critical functionality of your store:
Checkout process (especially after platform's core and plugin updates)
Control if customers can pay the order with any available payment method (e.g. PayPal, Braintree, CyberSource, AfterPay, SecurePay, etc.) and conduct the monitoring of payments and refunding
Check integration with the warehouse system (accounting) – so that the balances are always relevant, which is very important for large order volumes
Provide relevant tracking of the customers' orders
Check if the search and filter options of your product catalog function properly.
KNOW-HOWs in testing online stores
There isn't a panacea for saving the online shop from all that possible glitches and crashes. The truth will out: around 37% of online shoppers have had the negative shopping experience (according to Statista).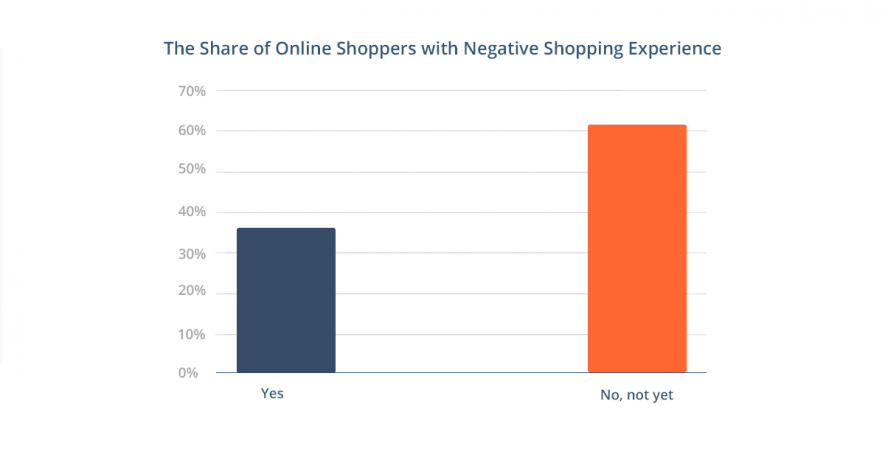 The right decision for the online retailers is to take all available measures to avoid getting into this statistics. QATestLab shares with you the 10-years experience of testing the e-commerce projects and suggests the following testing types to secure your online shop from negative experience:
load testing (to make sure that the e-store will be able to overpass high loads connected with the customers' rush)
functional testing (to check if users are able to use the full functionality of e-store, product catalog, order tracking)
compatibility tests (to verify that website can be easily reached from various mobile devices with different capacities and characteristics)
integration testing (to check flawless integration with third-party software: payment systems, extensions)
security testing (to ensures that personal data including credit cards numbers, passwords is protected from hackers and users' accounts are secured from unauthorized access)
UX / Usability Testing (to examine the working environment, product efficiency, system accuracy, and failure rate)
Final Thoughts
To get ready for the pre-holiday rush online stores should care not only about the stock balance but also consider other issues that may influence the proper functioning of the e-shop. The main functionalities of the e-store can be effectively checked via professional testing that can save time during excessive holiday loads. All these 'to-do' issues are not only about additional worries but also about making the percent of happy people who look forward holiday time increase.
Learn more from QATestLab
Related Posts:
Article "tagged" as:
Categories: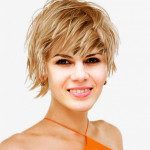 Emma Dallas
has 3-year experience in blogging, technical writing, and copywriting.
View More Articles