How to stay optimistic and lead your company out of a crisis?
How to stay optimistic and lead your company out of a crisis?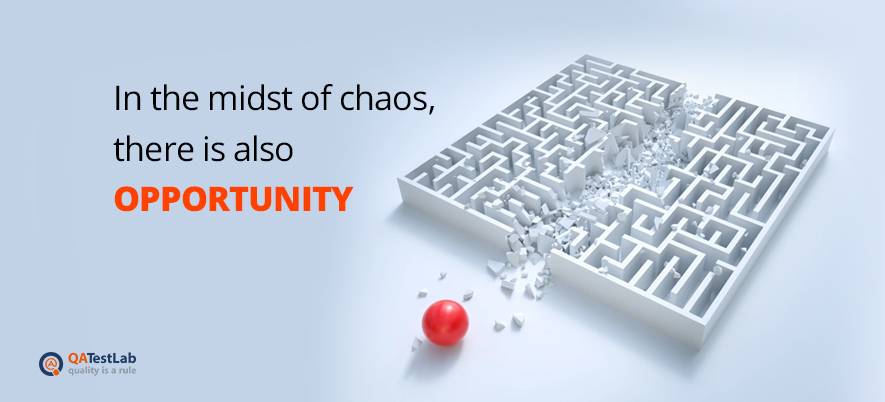 During a crisis everyone becomes powerless. Old rules and procedures that kept our coherence in place turn out to be ineffective. Stacking in the middle of uncertainty, we capitulate and allow a crisis to dictate its own rules. But, what if to perceive this situation as a challenge and find alternative ways of improving?
Even the most difficult situation has something a few of us can learn, analyze, and, consequently, get a chance to upgrade themselves to a more prominent level. QATestLab is not remaining on the sidelines and thus showcases how to work in remote teams in times of crisis. We share insights on how to boost business strategies based on our experience.
Why is it the time to apply to a vendor?
When does it make sense to involve an Independent testing provider and how you can gain?
#1 Get additional support and reinsurance
In times when budget and time-frames may be limited, there is no room for risk and making mistakes. When there are lots of tasks to do, you can take special care of every step you take. For instance, in software and application development, there can be lots of unpredicted bugs and systems errors that eventually appear unexpectedly and spoil the previous work. To avoid a scenario like this, collaborating with an Independent QA vendor, you can reinsure the quality of your product and thus be confident about your success.
#2 Delegate routine and urgent tasks
Nobody is perfect and can do everything impeccably. Be it emotional burnout or just regular technical issues, an in-house team may show inefficiency. Often the reason for this may be a bunch of routine or urgent tasks that take more time than planned. While setting the right testing priorities may be a difficult task, you can always delegate unpredictable tasks to QA specialists and so free your time for those tasks that will move your strategies up.
#3 Get continuity of services
When everything is changing rapidly, to manage customer satisfaction becomes more difficult yet no less important. Involving independent QA you can be sure that your product will have excellent quality. With us, you can use the continuity of services which means you receive the result you expect. You can select from different cooperation models, and select the most appropriate one for your task and budget. You are free to decide whether you want to hire full-time specialists with all the ensuing expenses or to pay for the hours spent on your project.
#4 Test on real devices without buying them
Checking the compatibility requires buying a whole range of devices. But, in time of a crisis, nobody has additional resources for buying the whole portfolio of laptops, tablets, and mobile phones. With QATestLab, you can use all the devices for testing without the necessity to buy them. We update our testing infrastructure, now it includes 250+ devices, and all of them are available for you on demand.
#5 Solve the interaction problems between tester and developer
When tester and developer work in one team, very often they can't find common ground. In a time of quarantine, this problem becomes even more notable and the possibility of shifting dates of release is increasing. Working as an Independent QA vendor over 15 years, we know for sure how to establish remote work well and smooth ruffled feathers between testers and developers.
The goal of independent QA is to balance on the verge of users' and business' desires. Our solution is the leave-taking of testing into a separate service.
Get your core business up and run again
Each software has its specific bottlenecks that cause faults and glitches. QA team conducts required types of testing and so can easily define what it is necessary to focus on. But just like a car with a broken motor will not work properly after you change the tires, your business will not endure without changing your inner processes. In the times when everything collapses, don't count on one thing. Only the one who is able to change and has a vision for helping each other will survive.
Learn more from QATestLab
Related Posts: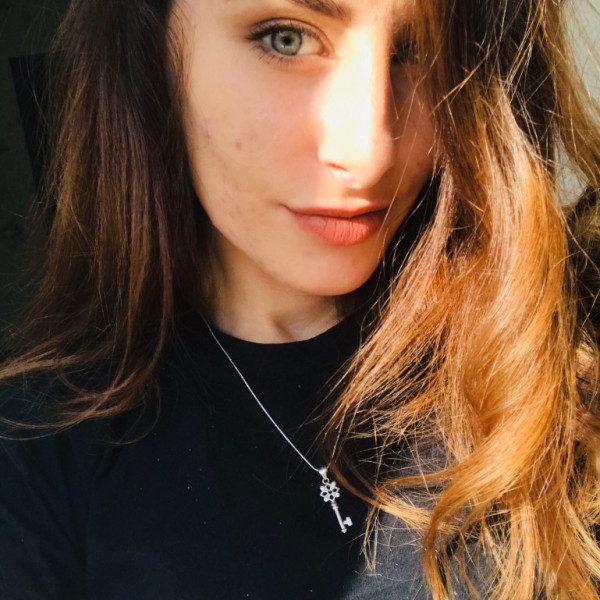 Kate Libbie
has more than 2-year experience in blogging and copywriting, copyediting and proofreading of web content.
View More Articles