Top 5 Personal Qualities of a Tester
Top 5 Personal Qualities of a Tester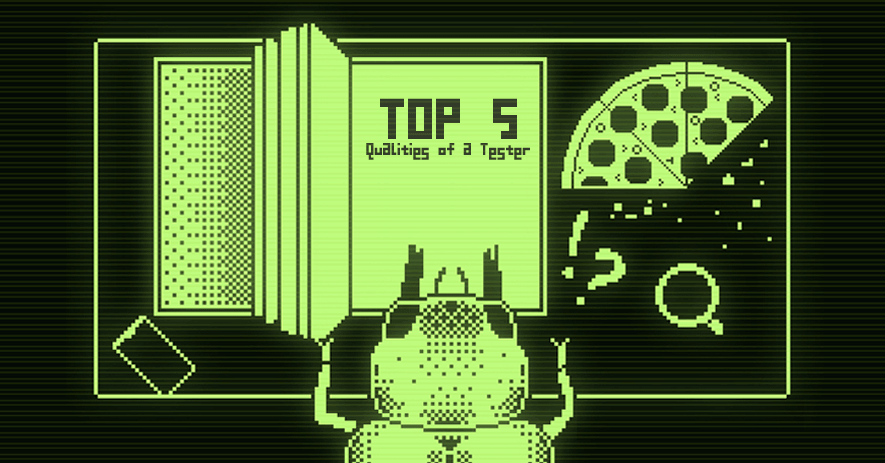 This article was updated in October 2021.
As a software tester, I often perform such tasks that are not directly related to the implementation of the testing: the management of the team of testers, business analysis, account management, training of personnel, test automation.
As for me, this combination of roles looks natural, but not all experts in our field are doing something different from creating test documentation, test execution, and recording defects. It is challenging to answer the question unambiguously whether it is for the better. So I decided to find out who and under what circumstances may take "no test" tasks, and most importantly – who needs it.
Let's talk about the top 5 qualities of a tester, what they should be, what values to have, what rules to follow. What helps to do the tester's job well?
Without experiencing difficulties with the definition of the first four places, I thought about the fifth place. Unfortunately, I failed the test, so I immediately gave the fifth place to three characteristics, which I consider necessary for success in any job. 
5th Place: Responsibility, perseverance, common sense
A good QA engineer should understand that the quality of a product depends on the tester's responsibility. The ability to overcome all kinds of obstacles on the way to the goal is very important. And of course testers should have the common sense to understand the logic of every product they test, as well as what should and should not be considered a bug.

4th Place: Incredulity
A good tester should not blindly trust anyone. Doubt and mistrust must push testers to verify the implementation, no matter how much the developers convince them that everything works flawlessly. It is necessary to study the requirements critically, no matter how credible the person who wrote them was. And you should certainly have reasonable doubt in situations where someone will argue something referring to someone else's words that this person had not personally heard. By the way, confrontations are helpful not only in detective investigations but also in testing.
3rd Place: Curiosity
The fact that the tester must be curious is a bland classic. So bad is the tester, who tests, studies, or observes something and has no question, such as "What if?" Yet, that curiosity will force the tester to explore new unknown ways, opening fresh and new problems and bottlenecks. And only an innate curiosity will make testing natural and transform it into joy.
2nd Place: Caring
Slightly on the sore – I consider that indifference is a common disease of our time. But A tester should not be indifferent to the fate of the project. A QA engineer should worry about the users who have to suffer from poor quality products. A tester must care about what will happen to the mistake that the QA engineer found. A tester should not pretend that nothing happened if there is a problem.
1st Place: Attention
It may be a little weird that I put such a simple quality in the first place. But after reflection and disappointments based on mistakes, I have realized how attention is vital for the tester in the broad sense of the word. A QA engineer needs to be very attentive to find all the bugs, even the ones that are difficult to notice. Attention is also important not to make mistakes, as any tester's errors might undermine others' confidence in testing. So, a QA engineer should be very attentive, because even the smallest detail can be essential.
Summary
A good tester must be responsible and persistent in order to do this job well. A QA engineer cannot put blind trust into anything because it can interfere with work. A good tester should be curious to look for new bugs every day and be attentive to all the intricacies.
Learn more from QATestLab
Related Posts:
Article "tagged" as:
Categories: