How Climb A Career Ladder in QA Company?
How Climb A Career Ladder in QA Company?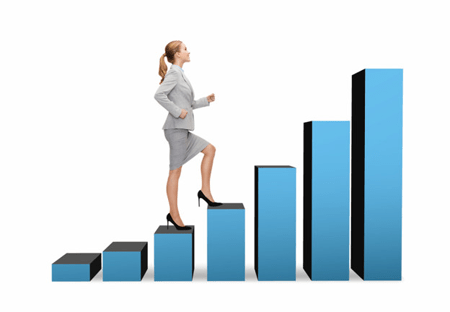 Today specialization is important in software testing field. It increases chances to move ahead in a career path in a software testing company. So, nowadays it isn't enough to be expert in performing test. One should possess some other skills and knowledge as well.
A Professional Tester Besides Skills in Testing Should Have at Least One of These Advantages:
Specialize in another field. Being a specialist in some domain areas usually makes the testing professional more valuable. Among the most useful specializations are medicine, various industries, finance and accounting. Testers may attend courses in any of the fields to gain the required knowledge.
Skills in using automated testing instruments. People, who can perform automated testing and performance testing, are in great demand. They should know scripting languages of the most popular instruments and how to work in test automation frameworks.
Nowadays various trainings in software testing are available. Reputable certificates can be a solid argument for the customers and prove that the test engineer is a professional.  There are some trainings for test managers. They may be useful for those, who plan to develop his or her career.
Specialized testing. There are areas that are gaining popularity and their own place in testing, for example, security testing, service-oriented architecture testing, and mobile application testing.
Learn more from QATestLab
Related Posts:
Article "tagged" as:
Categories: