Can a dedicated QA team screw up testing?
Can a dedicated QA team screw up testing?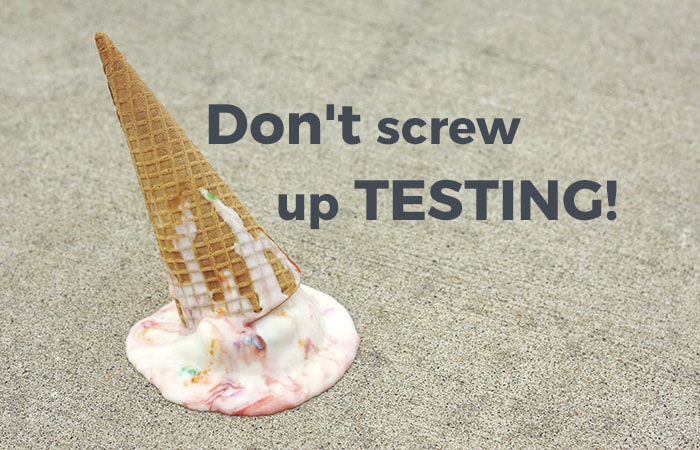 Can a universal QA team provide a proper testing of different software products including online shops, games, websites, and mobile applications? Can a universal QA team ensure the detection of the majority of severe software bugs and assist in releasing the product of high quality? I have some doubts.
Following the approach of business omnitude, companies face low competences and high expenses in a number of different spheres. That may cause a collapse of the company. How to avoid this? The answer is a dedicated QA team that specializes in testing of software for certain industry and of a particular type. For example, that can be a team that is testing only Magento e-store solutions.
When to apply for a dedicated QA team model?
For companies who are ready to invest in the quality of software products, a dedicated team model is a solution to guarantee an objective assessment. The model is suitable for projects with ever-changing requirements. Due to its flexibility, the dedicated team model is applied to the projects with high scalability as a vendor can adjust a team size to the customer's needs.
If a customer has no opportunity to hire and manage an in-house QA team, then he / she is able to outsource testing activities. The reasons for that are the lack of necessary skills and experience, absence of required test equipment, environment and tools, limited project budget, etc. The maintenance of an in-house QA department requires additional money spendings to organize the working place, provide all necessary tools and devices, invest in training courses for testers, and so on.
Why dedicated QA team?
The collaboration according to the time and material model finishes directly after the release of a ready product. That means that a QA team does not conduct post-release testing. Developers add a new code that may trigger the appearance of new bugs. A customer should search for new QA vendor as the original testers are working on other projects. A new test team without project knowledge base will have to analyze all previous test summary reports and project documentation. This takes additional time, thus, money expenses.
A dedicated QA team model helps to speed up the testing activities after product release or in case of its updating. To avoid time losses, a customer can reduce the size of test team to one or more QA specialists who will monitor the quality of the product under modification and maintain test documentation. In case of regression testing required, the whole team will gather to conduct quality verification. A tester who is constantly working on the project will share their project-specific knowledge and inform their teammates about changes.
The approach helps to save time as the activation of previous QA team takes less time than the education of a new one.
The model enables sharing skills and knowledge between teams of both customer and QA vendor. A knowledge base helps to track and monitor the project history, development of business objectives, technical details about the system, etc. Besides, a customer gets full control over a dedicated QA team as testers are working only on one project. The customer can easily manage resources and plan project activities in comparison to a time and material model.
How long does it take to set up a dedicated QA team?
Basing on my own experience in managing testing projects, I would say that the time required to set up a dedicated QA team depends on the level of customer's trust and his / her requirements. The procedure may take from a couple of days up to several weeks.
I recommend to start with two-three QA specialists and gradually expand the team size to match the project scalability. To set up ten testers from the very beginning of the project will be less resultative.
The try-before-you-buy approach enables a customer to make sure that the candidates have proper skills and enough experience to meet the project requirements. It is a kind of a test drive for QA team. Basing on the first experience, a customer will make a decision about further collaboration.
The dedicated team model proved itself to be a working solution to ensure resultative collaboration with knowledge and skills sharing and optimal management of resources and timeframes.
Learn more from QATestLab
Related Posts:
Article "tagged" as:
Categories:
Dana Zhezdrina
has 7-year experience in testing, 3-year experience in program management, finished Executive Development Program "Project management for creative teams. Agile in actions" in kmbs.
View More Articles