Software Tester in 2018: skills and duties
Software Tester in 2018: skills and duties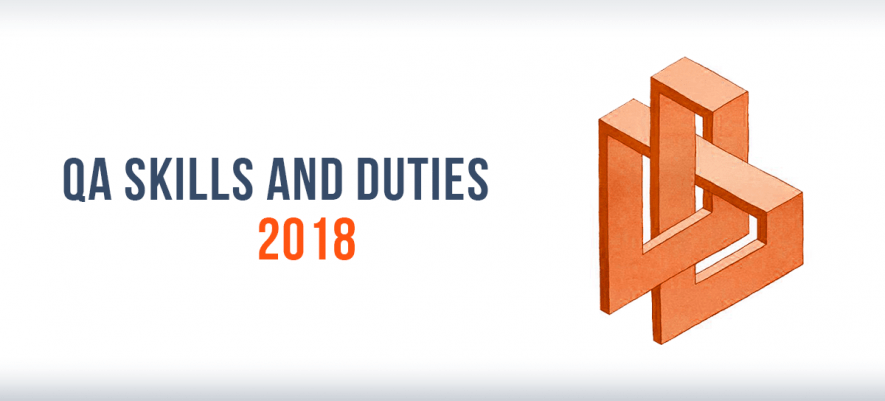 The priority for every self-standing person is to decide the area of employment. Let's suggest that you are the lucky one. The sphere of your interest is in IT, and the desired profession is a software tester. There are tons of information that search engines offer about definitions of QA engineers and requirements for them. This article doesn't copy them but throw some light on the employee's duties, tasks, and career prospects.
Spheres of work
Let's begin with detecting the industries that offer this type of vacancies. Among the 17 business spheres that LinkedIn offers, two-thirds of all software testers work in high technology. They make half of all high tech employees, and they are working in the field of IT services and computer software. Except for these spheres, there are dozens of industries that need a skilled tester.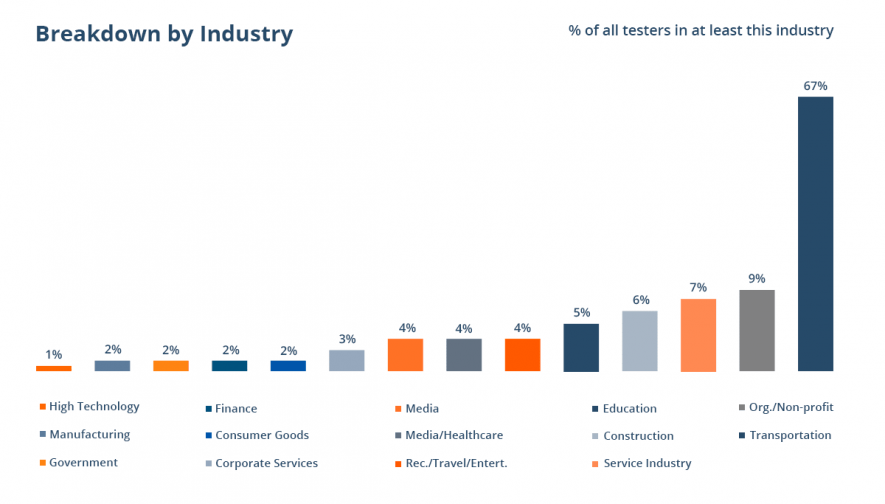 Now you are aware of the popularity of software tester's profession and the demand for it. Suppose that you've applied for a QA Engineer vacancy in some IT company, and you have the date of an interview set. For you not to get lost or confused, get prepared and look through the duties that a QA engineer performs.
Meeting with clients and users to understand the scope of work
Performing all phases of software testing
Working with various testing tools, development methodologies, and platforms
Reporting on test problems (writing bug reports)
Writing and modifying support materials, test cases, and technical documentation
Communicating with software development team
Dealing with multiple projects at one time
Sticking to deadlines and timings thus staying calm and confident
Performing quality assurance activities
In one of our previous articles, we've shared our experience of spending one day with a QA Team Lead.
You are able to perform all these duties (don't forget about self-confidence). But who do the testers report to? What is their function in the organization?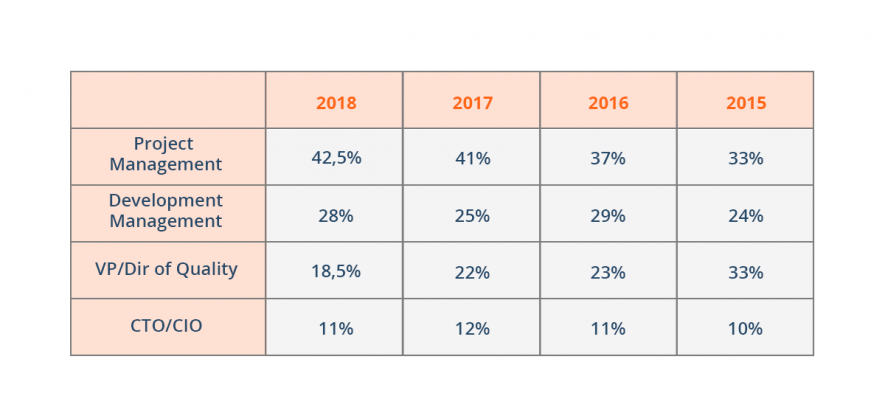 Trends show that QA engineers tend to report more to Project Managers and in some cases to Development Managers. Testers are becoming more organic part of a project team.
Plenty of things to consider, right? Nobody's told that software testing is a piece of cake and everybody can do it. However, educated and skilled person is able to handle with these tasks.Software testing is a demanding occupation and applicants for this job have to meet the requirements. Numerous duties, functions, and skills are difficult to meet, but the reward is appreciable. Being a part of a qualified team in the developed industry gives professional satisfaction, self-realization, and further job prospects.
Learn more from QATestLab
Related Posts:
Article "tagged" as:
Categories: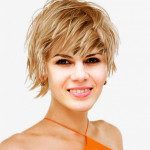 Emma Dallas
has 3-year experience in blogging, technical writing, and copywriting.
View More Articles