What is better: Test Emulators or Real Devices
What is better: Test Emulators or Real Devices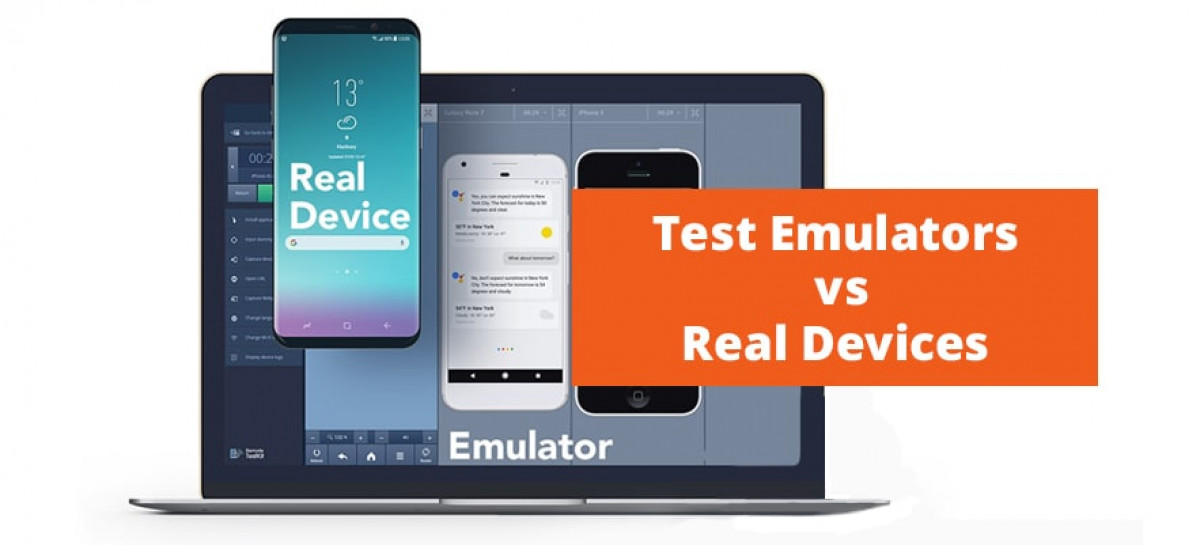 The modern market of devices expands every day, and that is not easy for testers. The extensive number of mobile devices and apps for them trigger issues on their quality. Clients require effective mobile testing solutions to maintain their application high-quality development and support. And here the question arises: emulator or real device should be used for testing?
What is the role of Emulators
Emulators are often applied to perform manual and automated testing. They help to create the necessary testing conditions, provide the essential tool-set, and are mostly provided by the vendors. Their involvement is important in m-commerce, game and other fields of rapid development. There three main types of emulators:

emulators of devices imitate the work of an actual device, creating the necessary testing environment.
browser emulators perform the functions of mobile browsers. They check the functions the mobile application performs in different browsers.
operating system emulators simulate the work of necessary operating systems to analyze the performance of a definite mobile application.
It is important not to confuse the notions of emulation and simulation.
To emulate is to imitate the system's behavior in order to achieve some goal. All main properties and operating principles are maintained. The inner mechanism of an emulator repeats the internal structure of the target device.
To simulate means to model the structure of some mechanism and result in the emulation of its functioning. It is a purely virtual reproduction of a program's work with the involvement of simulator.
Virtual devices such as various emulators definitely have benefits for testing along with drawbacks that should be considered to get the desired results.
Advantages of emulators
Have a look at the list of advantages you are to get when testing on emulators:
Simulate software and hardware;
Reveal unexpected software behavior;
Reasonable price and often free to use;
Have simple settings;
Quick to use;
Convenient for remote command;
App runs without modifications;
Simulate the application running and detect unexpected behavior;
Can be used for testing at the development stage.
Disadvantages of emulators
To get a full picture of using emulators for testing, consider their possible drawbacks:
Do not guarantee the actual app's functioning;
Can be rather slow (for they imitate both software and hardware);
Do not consider additional aspects (e.g. battery status, integration with other apps, etc.);
Demand constant patches;
Omit the hardware issues;
Present insufficient data and may give false positives;
May be incompatible with the app or its elements;
Possibility of false test results;
Incoming interrupts – there is not always an opportunity to test.
We have reviewed the main advantages and disadvantages of emulators, and now you know when they can be effective on the project and when they are useless. But this does not mean that real devices will become a cure that will solve all the problems on the project and will not be troublesome. Let's take a look at the peculiarities of using real drives and start with their pluses.
Advantages of real devices
A solid pool of devices is a must for a professional QA company. Many clients require checking their products on real devices because of the numerous pluses they give:
allow testing tricky issues such as gestures, screen options, battery issues, etc;
quick performance;
easier to reproduce actual bugs;
false positives are eliminated;
testing on the real OS registers all possible configuration settings;
testing in a real environment;
support different scenarios;
test on the real OS;
easy bug replication;
support interoperability testing.
Disadvantages of real devices
On the other hand, be aware of some difficulties you may face while testing on real devices:
it is quite expensive to test on all mobile devices in demand;
device maintenance is also an issue;
some devices are accessible only abroad;
it is hard and time-consuming to exchange devices among different offices;
device fragmentation and diversity of OS types and versions.
QATestLab Experience
From our experience in using mobile, desktop devices, and tablets, Android-emulators' main problem is speed. The majority of emulators are very slow, but their work can be accelerated by choosing Use Host GPU after driver installation.
As for real devices, everything is stable. In case of stability issues, additional batch scripts can cope with all processes which are not necessary.
"For, example, we can use Genymotion Android emulator for desktop on Windows, Mac, and Linux, which is quite simple in installation, setting up and is fast and stable. Genymotion increases the speed of test execution by its ability to perform tests in several directions on one device." – shares Ivanna Kyryk, QATestLab Program Manager.
In case of iOS, there is a probability of difficulties with real device integration, and its solution sometimes requires much time to spend for setting it up.
"Here you do not need to do much settings. Just check if the version is included to Xcode if you want, for example, to perform the test on the iPhone 7, under iOS 9.3" – shares Ivanna.
It is difficult to say definitely what is better to use because it depends on major factors of product and testing process. Emulators are useful on the early stages of the app development, but real devices are essential while testing before the product's release. A clear plan and strategy can assure the realization of the set goals in the development and testing of a mobile application.
Conclusion
Effective testing, which is so pressing nowadays, requests various conditions and scenarios. Emulators, along with real devices, form the base of the QA process. There isn't a universal solution for using virtual vs real devices. The strategy should be developed according to company aims and specifics. The planned combination of virtual and real devices in testing mobile applications is one of the most successful decisions. Use the benefits of both directions with useful pieces of advice by QATestLab blog.
Learn more from QATestLab
Related Posts: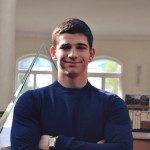 Vadym Yudovych
has one-year experience in blogging, technical writing, and copywriting.
View More Articles