E-Commerce Testing Checklist: Are you ready for digital transformation?
E-Commerce Testing Checklist: Are you ready for digital transformation?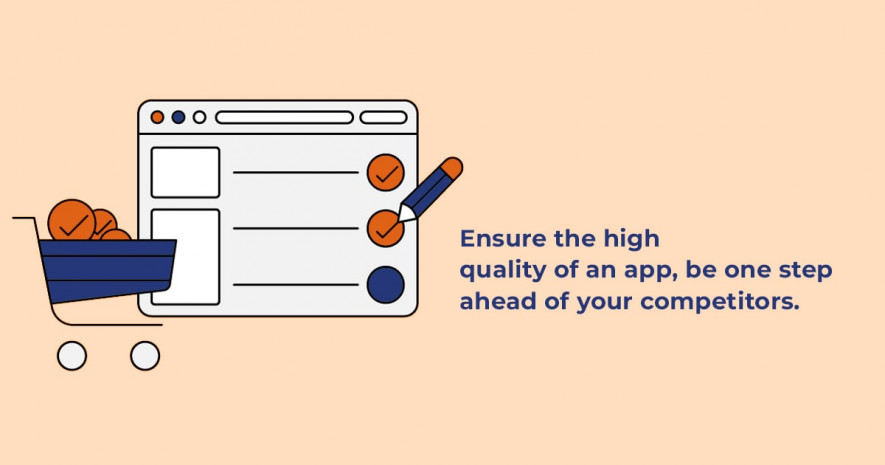 Technological leapfrog, mobile revolution, digital transformation… we are gradually moving to a new normal in our foreseeable future. But is your e-commerce application ready to face new challenges? Let's check it. Having 15+ years of experience with e-commerce testing, QATestLab shares a powerful step-by-step strategy to ensure the performance and functionality of your product. We highlighted the most crucial cases needed to be checked to ensure an online store corresponds to the emerging market changes.
#1 Performance & Load testing: Check an app under high loads
The first and foremost condition to attract visitors is a good performance of your site. Living in a cutting-edge time, we have no time for waiting long before the page is downloading, or a certain button suddenly stops to work. It is annoying. Well-designed e-commerce sites can perfectly withstand all possible scenarios and work according to the rules as users expect it to work. For this, performance and load testing can check whether your application has the capacity to respond quickly and can handle a big number of simultaneous users.
#2 User Experience: Walking in Your Users' Shoes
According to Conversocial study, 61% of customers admit they stopped using an app that failed to provide an engaging customer experience.  Every day the number of e-commerce products is increasing. To cope with competitors available on the market, it is mandatory to deliver the impeccable user experience, and Usability Testing is the right path to gain very valuable insights from your users regarding why and how they use your products. Ultimately, the state of being user-friendly is the main thing in any product.
#3 Homepage: the First Step of a Customer Journey
First thing comes first, and the home page is the first thing user sees visiting your website. The golden rule of marketing claims: you build all the subsequent attitude towards you present for the first 11 sec. Make this 11 sec memorizable, take care of your homepage, its functionality as well its context. Do not make your home page a product listing page, use it to create an appeal. For instance, running A/B testing can result in much better conversion rates, and obtaining clear navigation menus.
#4 Ensure Search Functionality of Your App 
Very often, e-commerce products have hundreds and thousands of product items, but how can users handle immense searching scenarios to discover the needed item, when the search bar will have bugs? Be sure that your search bar works correctly and outputs expected results, conduct effective sorting, and works flawlessly. Moreover, it is also important to have a prominent search bar on every page presented on your site.
#5 Shopping Cart: Small Yet Major Thing That Builds Reputation 
In case you are selling products, a properly functioning shopping cart is essential. To check the state of the working shopping cart, there is no better way than to conduct functional testing and check whether it is able to add the shopping items to the cart easily, and all the buttons work properly. Testing visibility is another part of this task. If you have discount coupons, be sure that they work correctly as well. Due to functional testing, QA engineers check the specifications and system requirements, and thus empower user confidence, and saves the reputation of business owners. 
#6 Check the Product's Details Section
More information, fewer doubts. Attention to even the smallest details does wonders. If you check image clarity, visibility of the product price, product specifications, stock accuracy, customer reviews, and other things, your customers will get a broader understanding of what you offer to them. Consequently, this factor will lead you to greater sales, and as a great bonus, your e-commerce website will totally be superior above all the existing options on the market. 
#7 Make the Payment Process Easy and Safe for Online Customers
Everything that connects with the money of your customer should be checked with more attention than anything else. Bugs at the payment page lead to big stress. On top of this, it is also imperative to check whether customers' data can be secured during all the transactions. 
#8 Mobile Responsiveness
Browse, shop, product research: do these functions work with the same accuracy on tablets, or mobile phones? More and more users prefer to use mobile phones: it is always comfortable to use anywhere and anyhow. According to statistics from OuterBox, 62% of smartphone users made a purchase via their smartphone, which increases the necessity to check thoroughly the mobile responsiveness of e-commerce products. Take care of mobile testing and be sure that all the items are visible and operating well. Mobile-friendly e-commerce websites are attracting not only new visitors, but also making the old ones return to use it again, and again.
#9 Ensuring the Quality of Top-Notch Technologies
Today there are myriads of applications of such cutting-edge technologies like AI, machine learning, data science, VR, 5G, IoT, chatbots, and more. But do all of them work correctly? For this reason, maintain confidence in your technology. To add a hot-hot title to your product means nothing, be sure that everything works properly instead. And remember, what might have been perceived as a high-quality experience just a couple of months ago could quickly be rendered ineffective as more innovations come to market. 
#10 Maintain Consumer Confidence: Take Special Care of Security Testing
With cyber-security being a major concern for online shoppers, security testing is a must if you take care of customers' data and personal information. You can stumble upon a variety of issues with security like injection, broken authentication, cross-site scripting, broken access control, security misconfiguration, etc. To avoid malicious attacks, before the final release, it is necessary to conduct security testing or penetration testing. It is almost impossible to deliver a well-operating e-commerce product without penetration testing executed. Give customers the reassurance that their financial details are safe by showing your SSL certificate or any security badges on the check out page.
Finally, Insights
More and more people are purchasing online, and everyone is requiring quality, safety, and comfort. To make your e-commerce application competitive, you must pay the greatest attention to these points, and be sure that you deliver a consistent, high-quality opportunity for your customers. From small things like load times to having to register or create an account before making a purchase, every detail can determine your future success. Don't neglect QA & testing, the ultimate thing that drives success in the digital age is the customers' perception. 
……………………………
If your products are requiring testing, we are ready to hedge your team and ensure the high quality. We are participating in the life of the product, and do our work with a passion for your success. Let's make great products together.
Visit our blog to read more about QA & testing. Feel free to contact us for collaboration.
Learn more from QATestLab
Related Posts:
Article "tagged" as:
Categories: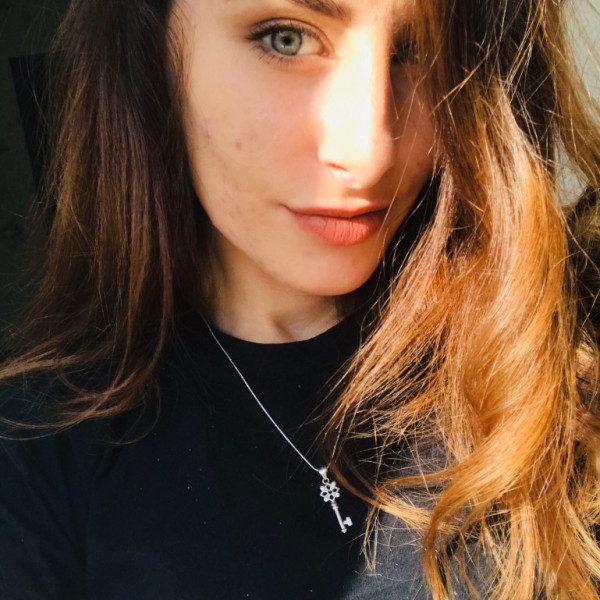 Kate Libbie
has more than 2-year experience in blogging and copywriting, copyediting and proofreading of web content.
View More Articles