7 e-Commerce Software Trends to Stay Competitive in 2023
7 e-Commerce Software Trends to Stay Competitive in 2023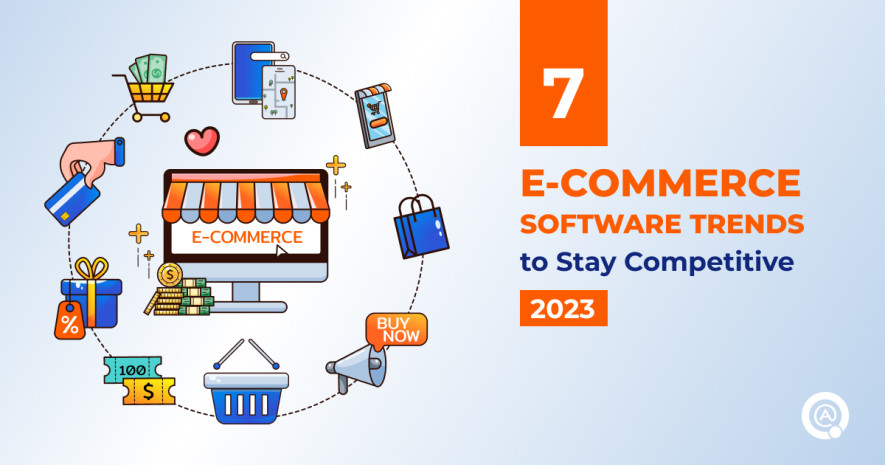 Luckily for many e-Commerce vendors, the pandemic has not dramatically damaged the online shopping industry. Moreover, it has grown and evolved despite the global crisis. Most businesses successfully adapted to the situation by leveraging technology that mobilized remote operations. 
As e-Commerce platforms developed further, so did the need for high-quality software. Based on recent market research and our experience in testing online shops, we have compiled a list of e-Commerce trends that will shape the future of software development in the industry. Knowing these trends will help create the company's growth strategy and outgrow your competitors.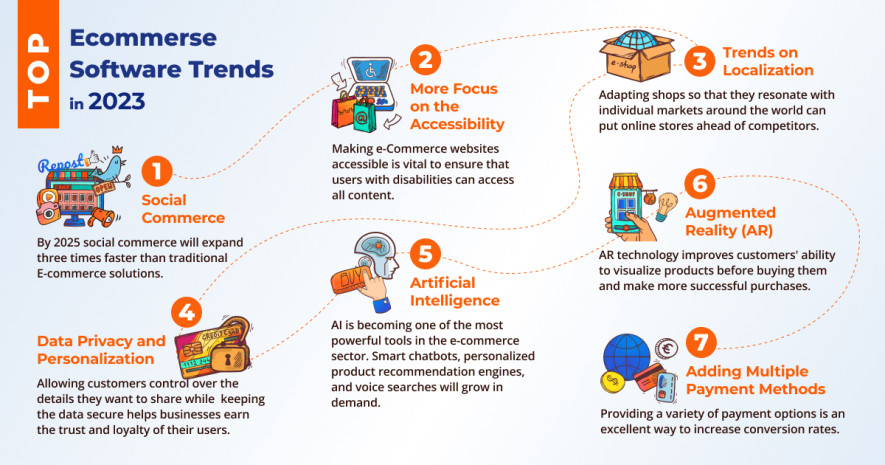 #1 Social Commerce
Many people buy and sell things directly through their social media accounts. This trend is known as social commerce, and it is going to rise in 2023 and beyond. According to a recent Accenture report, social commerce will expand faster than traditional e-Commerce solutions. From surpassing $492 billion in 2021 – to $1.2 trillion in 2025.
Social media giants such as Pinterest, Instagram, Facebook, and TikTok all have their own tools for buying and selling goods. With these rapid upgrades, more businesses will integrate their online shops with social media accounts to influence customers' purchase decisions, allowing their stores to achieve increased visibility and bigger conversions.
#2 More Focus on the Accessibility
Making e-Commerce websites accessible is vital for ethical and business reasons. Website accessibility includes ensuring the online shop is understandable and easy to interact with for people who may use assistive technologies.
According to WEB Aim's report on digital accessibility, 96.8% of the top 1 million websites had detectable accessibility errors. Although this number is slightly improved from the 97.4% found in the 2021 report, it still leaves many websites with potential barriers for users with disabilities.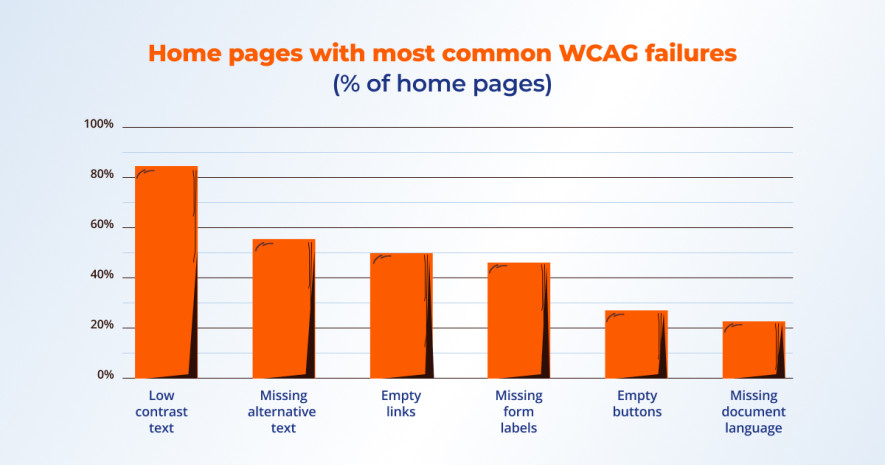 In 2023 it is even more critical to test websites using various assistive technologies, such as screen readers, to ensure that users with disabilities can access all content.
#3 Trend on Localization
e-Commerce localization ensures that online shops and platforms cater to customers in a specific region. This includes showcasing prices in multiple currencies, translating websites using third-party translation apps, accepting alternative payment methods, collecting import taxes and shipping data at checkout, and more.
Adapting online shops so that they resonate with individual markets around the world can put your store ahead of competitors. This not only helps businesses entice potential buyers and reduce customer support issues in the future, but it also puts them ahead of their competitors that are not taking advantage of localization.
#4 Personalization and Data Privacy
In 2023, one of the critical areas of focus for e-Commerce is a user-centered approach and improvement of data privacy. Data protection has been a controversial subject for years now. People do enjoy personalized shopping experiences. However, they prefer to avoid being bombarded with random ads whenever they visit a web page. They want to have a choice whether to share their private data with you or not and be in control over what details they want to disclose.
A recent study has shown that while approximately 50% of customers appreciate the convenience of a personalized shopping journey, they would be even more grateful if their personal information were secure.
Developing a compelling, personalized purchase experience while keeping user data private and secure is one of the challenges of the next-generation e-Commrce shops. Those who manage to maintain both will earn the trust and loyalty of their customers.
#5 Artificial Intelligence
The recent noise around ChatGPT shows how AI technology is transforming how we interact with the internet.
Artificial Intelligence is being widely used in the e-Commerce sector as well. Think smart chatbots that adapt to users' tone of voice, personalized product recommendation engines, and voice searches. These tools are already helping businesses personalize their online shops and improve user journeys.
As you can see, E-commerce may benefit from AI by using the accumulated company and consumer data for more informed decision-making and accurate predictions for the future.
#6 Augmented reality (AR)
Augmented reality is another cutting-edge technology transforming the way people buy stuff online.
E-commerce platforms powered by AR allow businesses to deliver a more intuitive and engaging visual shopping experience that lets customers interact with products in an immersive way. As a result, AR technology improves customers' ability to visualize products before buying them and make more successful purchases.
That is why we expect many more businesses to utilize AR for their products and services. It will be viral among several industries, such as fashion and home decor, because the customer can get a better feel for the item without seeing it in person.
#7 Implementation of Multiple Payment Methods
Approximately 70% of buyers drop off somewhere between filling their cart and making the payment. One of the main reasons behind that is an overcomplicated checkout. And indeed, typing in a credit card number is not the most user-friendly experience. This problem can be solved by implementing multiple payment options.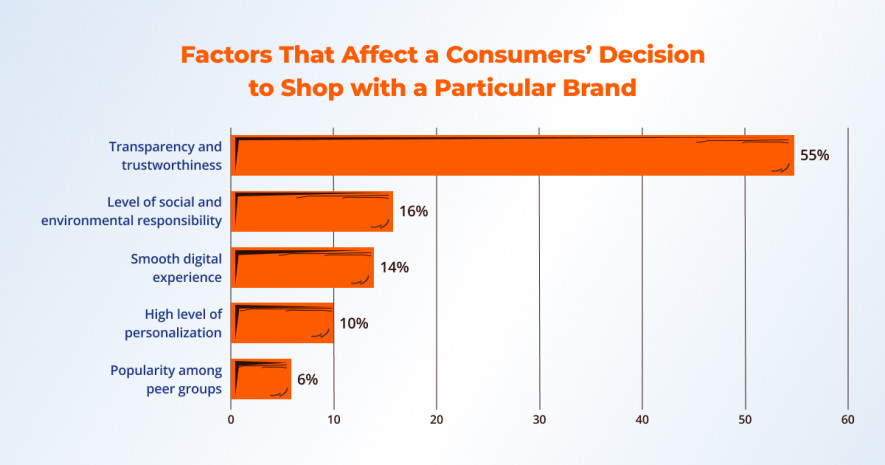 Consumers are quickly adopting new payment methods such as biometrics, digital currencies, QR codes, and cryptocurrency. So you need to give the most convenient options for your target audience.
Furthermore, if people can save their payment information on your website without compromising data safety, they will be able to check out faster the next time they make a purchase.
Final thoughts
As we can see, the future of e-commerce software is bright and has many exciting developments on the horizon. The technological evolution in the industry goes at an unprecedented pace, forcing businesses to catch up in order to thrive in an intensely competitive market.
Keeping the latest e-Commerce trends in mind can help you identify the areas of your business that need to be tested and improved. At QATestLab, we know that ensuring the quality of e-Commerce software takes a lot of time and effort. And in such an oversaturated environment, time is precious. We can help make sure that your software is of the highest quality and assist with testing during peak periods, for example, before the release.
Let's get in touch and discuss how we can tailor our services to your business needs.
Learn more from QATestLab
Related Posts:
Article "tagged" as:
Categories: