What Causes Bugs in a Mobile Software?
What Causes Bugs in a Mobile Software?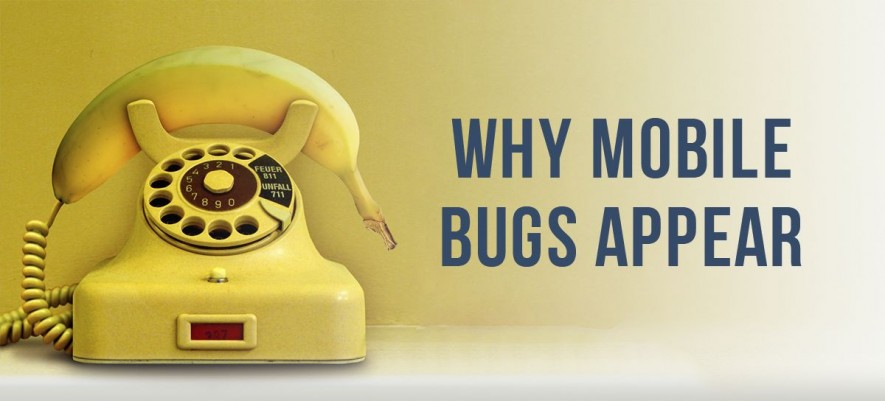 Note: the article was updated in November 2018.
According to statistics, 56% of all mobile users had problems with mobile software or applications. In most cases, apps crash or are slow to launch. These problems can be caused by numerous factors and testing conditions.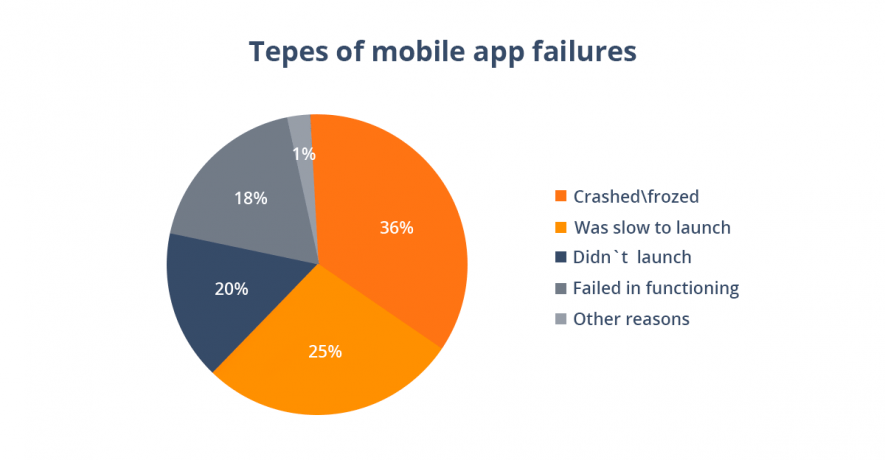 Conditions for testing mobile applications
Bugs can occur in different environments and under various conditions. Thanks to extensive use of mobile applications and therefore their development and testing, there can be distinguished top conditions for mobile apps testing:
device is playing audio files
while inputting something with gestures, rotating or shaking the mobile device
mobile device is overheated
battery is low
device is charging
numerous programs are operating
memory storage of a mobile device is filled in
device is using a slow network connection
mobile or WiFi signals are weak
network is overloaded
It is wise to perform mobile testing not only under each condition separately but in their various combinations as well. Finding out what causes problems helps to improve the software product and make it successful in production.
Reasons for bugs in a mobile software
Multiple factors and their alliance can influence the application functioning. They depend on the app's nature, its leveraging and specifications. Nevertheless, there exist common reasons that may lead to buggy mobile software:

Miscommunication. The realization of any project depends on the clear and effective interaction between team members. Stakeholders are responsible for accurate requirements and specifications, development and testing teams stand for software creation and maintenance through the whole SDLC. Lack of communication can lead to misunderstandings and insufficient end product.
Complex software. The multifunctional software holds the upper positions to compete. Such products are complicated in development and may cause different issues as nothing is perfect.
Changing requirements. Software modification is always a challenge as the required changes can discord with design, scheduling, hardware parameters, etc. These requirements have to be well-planned and reasonable to cause fewer bugs and frictions.
Losing app design. An important part of the app's development process is its design. The first thing that user evaluates is the product's usability and layout. Many applications fail because of unattractive or boring design that doesn't meet user's needs or expectations. Therefore, invest time and efforts to make your app's design user-friendly.
Poor testing. Every product that aspires to become popular needs excessive checking. Qualified testing is the promising investment to the success of your mobile application.
Conclusion
Modern devices tend to size reduction along with multifunctional software. Mobile market growth displays a high demand for mobile software/applications. To leave a profit, the product has to share high quality and up-to-date solutions free from bugs and flaws. The experienced QA team can help to sharpen your product's quality and minimize the risks of failure.
Learn more from QATestLab
Related Posts:
Article "tagged" as:
Categories: