The Qualities of Good SCRUM Master
The Qualities of Good SCRUM Master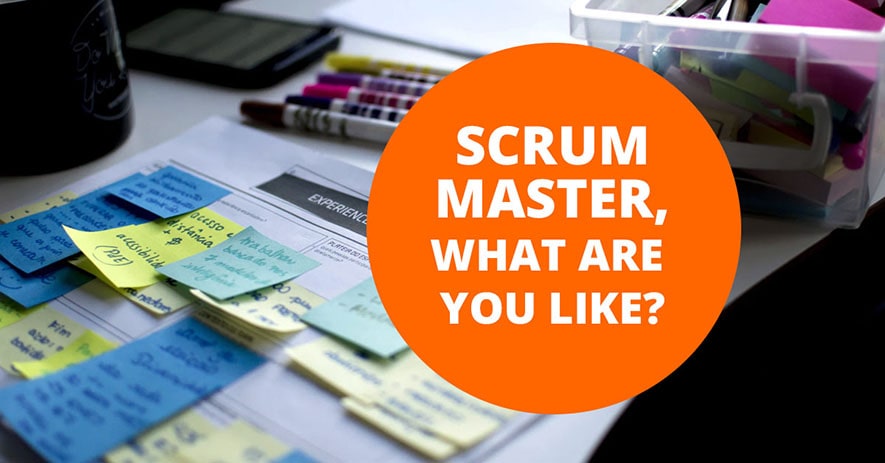 Why to be just good, why not to be a Master? If talking about software testing and such a project management methodology like Scrum, being a Master is a true treasure for a project manager to reach the goals. Let your team be led by a Master. We, in QATestLab, are ready to reveal the tips on how to get that honorable title.
Who is a Scrum Master? Main Features
One may think that being a Scrum Master is a piece of cake – just tell others what to do, and that's it. Such an approach does not work here. Constant communication with team members and handling all possible issues is not that easy. A real master is a mediator between the QA team and developers, for example, who is proficient in planning.
The scrum master should always be ready to answer tons of question like this:
Which tasks were done yesterday?
What is planned for today?
Are there any questions or difficulties?
Let's speak about qualities that allow calling PM a true master of Scrum.
Team Building
A Master of Scrum should be aware of the various stages of team building, organizing, and performance. He realizes that the formation of a team requires some time to make the cooperation properly built, and he is ready to dedicate this time for setting up the connections between each member.
24/7 Support
A Scrum schedule is organized considering the interests of each team member. A common feature of this Agile methodology is a big amount of meetings and choosing a suitable time for each member to handle arisen issues.
Conflict Resolving
Scrum Master should be able to react to team conflicts quickly, define the reason for conflict, find an optimal solution, and know the possible risks which may lead to a new conflict. The best way to solve a conflict is its prevention.
Feel of the Place
A man in Scrum, especially a leader, should feel the peculiarities of the corporate nature of a company. He must know the place where the team works and whether it is comfortable for each member or how to provide comfort or reduce the influence of factors that interfere with the effective work.
Coach, not a Player
A good knower of Scrum has to set up his support in a way that will allow him not to be present at a battlefield every day. His leadership can be limited to some periodical support, and advice but the team can still ask numerous and frequent questions. There must be no need for daily coaching, but it must be enough to be an instant advisor. Then the team will feel its independence and readiness to act alone. However, a leader must provide a permanent connection to be ready to answer to every challenge, which a team may face.
He must encourage a team to make its own decisions and estimate their work independently. The team should want to cooperate for reaching the planned goal without asking to do it.
Ready to Lose
A real Master can even let the team fail, but it is better when it happens occasionally on the detection of a problem, and it can be necessary and easier to face the problem directly. This will allow to know the origin, peculiarities, and nature of a problem definitely instead of abstract suggestions on its prevention and long discussions.
Planning Master
Scrum Master has to involve different helping tools in his activity, such as Trello system to monitor the amount and level of completion of all assignments. It helps to know the area of responsibility of each member and allows to organize a working process instantly without obstacles. Such an approach allows to define a trend in the team's load and decide where it is necessary to increase or reduce the load.
How to Recognize a True Scrum Master
A great Scrum Master can be recognized by the following acronym: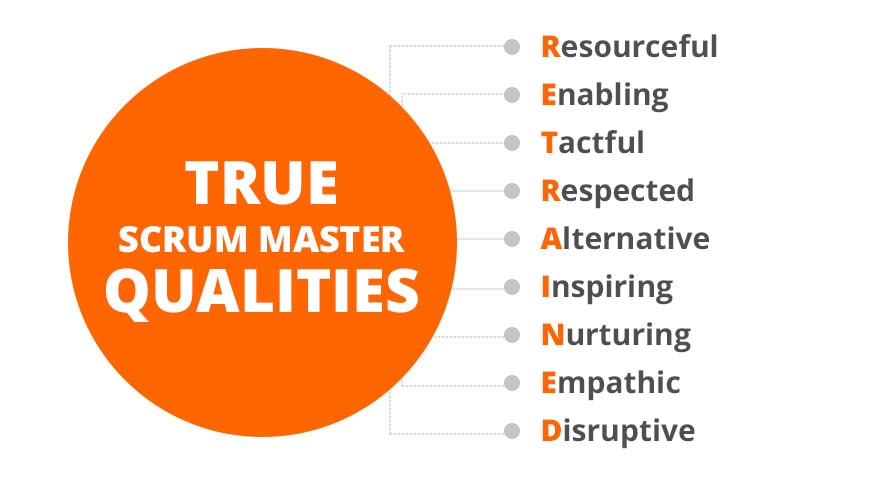 Scrum Master should provide daily observance of the process. It may be not necessary to be with a team always, but passive monitoring has to be permanent to prevent the gaps in awareness of the situation. He also must provide control of a common team's rhythm. It must be normal to follow the rhythm for everyone, and when some of the members cannot cope with the load, the leader comes and makes the decision on a problem by structuring the same in another way, division of duties between different specialist, or reducing the number of tasks.
However, a Scrum Master should not be limited to Scrum only. He must realize that there is something more, and it could be applied not less successfully. There are also Kanban, Lean, and XP methods which have their pluses and weaknesses too, and there can be suitable conditions for their involvement.
It is also essential to have a good technical background and knowledge of market trends besides the developed communication and management skills.
Good Scrum Master means constant work
A Scrum Master is someone between a perfect manager and a true team leader. Scrum requires such an approach of its Master, which will show his maximal support of teamwork.
His efforts must be directed to coping with obstacles. Scrum Master easily agrees on what tasks can be completed during the sprint of time and whether the completed tasks are in compliance with Scrum rules. In addition to good fulfillment of professional duties, it is important to care of reaching a permanent improvement. Only in case of the combination of the described features, a lead can be called a true Scrum Master. Look for other hot-topic and helpful articles on our blog.
Learn more from QATestLab
Related Posts:
Article "tagged" as:
Categories: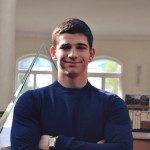 Vadym Yudovych
has one-year experience in blogging, technical writing, and copywriting.
View More Articles