Effective Cooperation with a Remote QA Team
Effective Cooperation with a Remote QA Team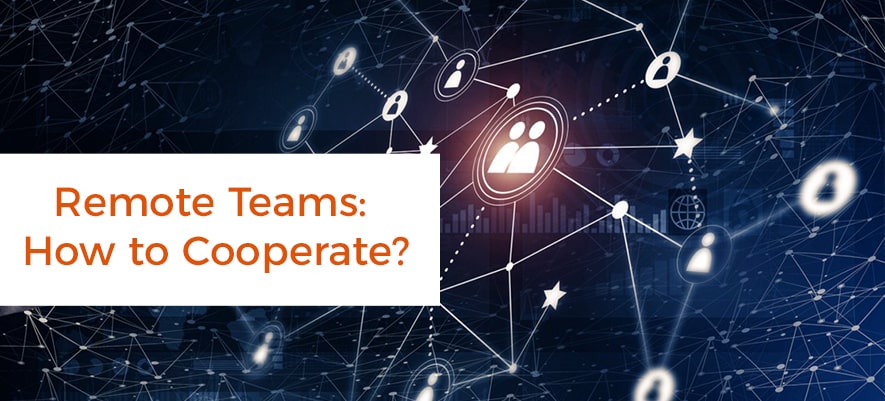 A remote job becomes our reality. Even if the remote team is qualified, the distance always matters. The involvement of a remote QA team has its pitfalls, especially when it comes to interaction with the development team. It is important to be aware of possible issues to build the workflow, which will allow forgetting that testers work remotely and make each remote specialist a helpful part of the business. How to work with people who do not seat next desk to your but may be on the other side of Earth? QATestLab will try to explain.
What Challenges a Remote Team can Cope With
Close release date and high working load
Solution: In-house team can be extended with additional QA Engineers. It would allow to distribute the tasks more effectively and accelerate testing without dedicating much time for hiring and involvement of new experts to the in-house team. In this case, deadlines are met without compromising on quality, and the efforts of the in-house team are not fully concentrated on one particular project.
Limited project budget competence
Solution: Optimize your QA expenses by cooperating with the QA team on an hourly basis. The project budget will be effectively planned, considering only necessary tasks in its scope. Hourly rate will allow planning the exact time for each procedure. This reduces costs and mitigates the major risks of excessive expenses.
Lack of devices for test coverage
Solution: Remote QA Team would expand not only human resources but also a material base. It will allow using additional devices with a bigger range of settings and configurations to provide the maximum percent coverage. You can review the list of devices of a remotу QA team and agree on the choice of devices you do not have. It prevents high expenses on additional material resources: you do not need to buy expensive devices for single testing. However, the test coverage is still being ensured with the help of additional experts from a remote team.
How to Involve Qualified QA Experts
To choose the right candidates you have to concentrate on the required technical skills. This feature should be examined by considering the candidate`s professional experience, types and complexity of the projects he was involved and by careful interview. Also, it is possible to give a testing task for bug detection which would be similar to the potential project to ensure that the candidate suits perfectly. Remote QA specialists can increase the competence of in-house experts and help to accomplish tasks on time. The lack of QA competence is one of the most challenging issues and expanding the existing professional base with remote engineers will prevent such risk.
How to Build a Proper Workflow
Communication is your Everything
To ensure the right direction of testing procedures you have to define:
what type of dialogue will suit the best: messaging, calls or personal communication;
how often it would be necessary to conduct meetings and conversations on planning;
who is necessary to be involved.
The most efficient way is to mix the approaches in communication and use personal planning, calls, and text format for one project. It works great because personal meetings will make the communication trustful and clear from its start, and it allows us to cover the most problematic aspects with maximal attention. Calls will reduce the time and efforts for personal meetings and can be more frequent and easy to conduct. Text format will help to monitor and report the entire testing process and to form the final report.
From your side
To set up a workflow, you have to assign the building of dialogue to a person, responsible for this purpose. This task can be handled by a local PM, who has good soft skills besides technical background. It is important for a clear understanding of test purpose and detected bugs. If there is no opportunity to assign a qualified PM, it is possible to hire a QA Engineer with good soft skills.
From the side of remote specialists
In case you set up the communication on a proper level, the issues are still being possible if the remote team does not follow the described rules. If the potential of a workflow is not completely used, it may be necessary to monitor the following criteria:
Non-qualified PM, who should be replaced;
Lack of feedback;
Not enough resources: devices, experts, etc;
Misunderstanding and lack of communication;
Poor composition and enforcement of Service Level Agreement (a document that describes all the points of collaboration in the course of testing).
After that, it's time to define a management strategy and set up the process to your testing purpose.
Management of a Workflow
Considering the complexity of setting up a proper interaction with remote experts, it is necessary to follow the definite stages to minimize the possible issues in remote cooperation.

PRE PROJECT INITIATION
recognize the demand;
communicate to discuss the project;
sign NDA;
analyze requirements;
select a strategy.
PLANNING
set up QA team;
prepare estimation;
write test documentation;
approve estimation;
approve the QA team;
approve platforms and devices;
set up a test environment.
EXECUTION
report and manage bugs;
execute test cases;
retest for bug fixes;
write auto scripts;
provide daily updates;
fix bugs;
accept deliverables;
TEST SYSTEM CLOSURE
prepare Test Summary Report;
provide recommendations;
update automation scripts;
conducts user acceptance testing;
decide whether the product is ready for production;
production release;
release notes.
Conclusion on Setting up the Workflow with Remote Experts
Remote QA Team can become a helping hand only in case of a proper approach to building a workflow. Cooperation must be set up considering the specifics of the in-house team, remote experts, and project scope. You have to mix the types of communications for different purposes and report every step to prevent misunderstandings. In case there are issues in interaction with a remote team, they must be replaced quickly to prevent the wrong direction of testing. Only considering these criteria the effective remote work is possible. Be aware of useful pieces of advice from QATestLab.
Learn more from QATestLab
Related Posts:
Article "tagged" as:
Categories: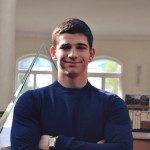 Vadym Yudovych
has one-year experience in blogging, technical writing, and copywriting.
View More Articles