TOP 10 Best Time Tracking Software of 2019
TOP 10 Best Time Tracking Software of 2019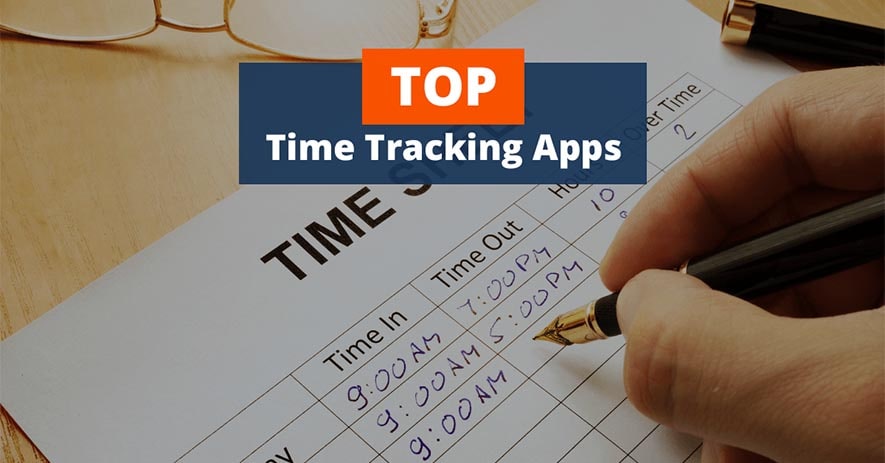 Did you know that on average a person spends almost 9 years watching TV, about 7 years trying to fall asleep, and 3 years are spent on social media? As for time at work, it takes approximately 12 years of our life. Time tracking software helps to make the most of this time, but how to choose the application that will be convenient for employees and meet management needs best? Read this article to find the list of best time tracking software in 2019.
Apps for time tracking: Who? Why? When?
There are several reasons why to use timekeeping software either at a team project or for freelance workers. The first one is to organize and manage the employees' workflow, increase their productivity, keep control over the working scope, etc. The second reason for implementing a time tracking tool is to keep reporting to a client and confirm the submitted invoices.
Let's address a real-life example why QA Team Leads or Heads of QA Department need to control the working hours of testers. One of the top responsibilities of a person who holds this position is to ensure the project's execution in the previously estimated time. Time tracking software helps to monitor the project's timeframes by controlling the performance of each individual team member. It also assists to do the estimation of the time needed to complete the task, as well as plan the time and priorities for solving tasks and subtasks.
Another important duty of a manager on quality assurance is maintaining the project and technical documentation which presupposes counting the internal hours spent at a project and writing weekly/monthly QA team reports. Automatic time trackers simplify this process as there is no need for manual counting of the spreadsheet reports that are also often used in companies.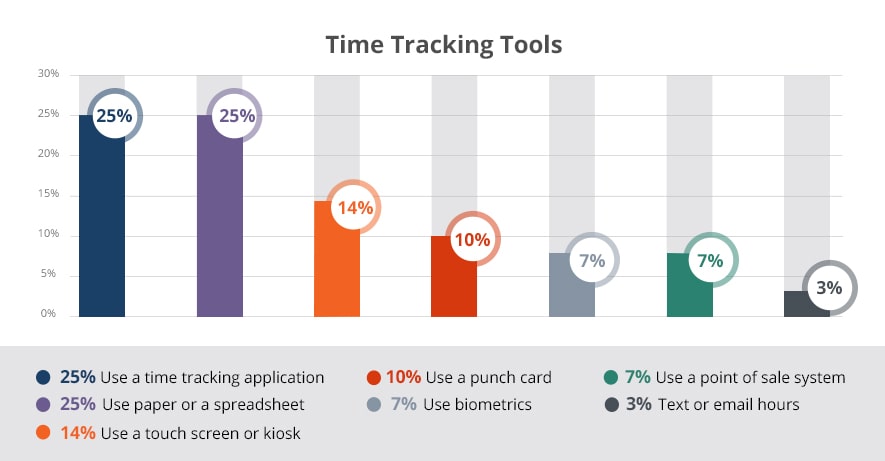 Review of Top 10 Time tracking software
The market of time tracking software is quite rich: hundreds of applications with all kinds of characteristics (screenshots, mouse clicks, typing activity, invoice generating,etc.). Which of them will become the best solution for you personally or your team as a whole? There isn't a universal answer to this question as well as the perfect time-tracking solution for each and every. QATestLab gathered information on the best time tracking software that can meet various needs of freelancers, startup projects, or big companies. Let's start!
1. DeskTime
This application is easy-to-deploy and is basing on 3 main features: tracking of employees' activities, analyzing their productiveness and managing of a project. Except time tracking this app provides data on the effectiveness of your work basing on the URL inputs, used programs, and applications. To get accurate information, workers can be grouped according to the project, department, or group they work in, and the app's settings are changed correspondingly.
Advantages. Offers productivity analysis and does not require special OS characteristics.
Disadvantages. Does not guarantee accurate data in case of multiple operations.
Price. $7 monthly, discounts for large groups are possible.
2. Clockify
The tool is compatible with the majority of popular web and mobile platforms. Among the top requested features, there are timesheet closure, email reminders, branded report generating, etc. Time tracking can be manual and automated.
Advantages. Automated run of the software, detailed reporting.
Disadvantages. Plain interface, bulky reports.
Price. Free. Individual functionality and tariffs are possible.
3. Toggl
This application works on different platforms and is good for big companies as well as individuals. Here timesheets are automatically generated on the basis of recorded time and activities.
Advantages. Elegant interface, simple-to-use, does not distract attention.
Disadvantages. Expensive, no screenshots.
Price. $9-18 monthly, depending on the tariff.
4. Harvest
The tool is developed for both: single users and big teams. It is an online application that works on Android, Mac, and iOS platforms. Harvest is known for high-level security.
Advantages. Simple in usage, user-friendly, with good visualization of the frequently-used functionality.
Disadvantages. Not enough details in reporting, no option of making notes.
Price. $12 per person monthly.
5. TMetric
A time tracking platform that offers clear automatic invoicing. You can use its web, mobile, and desktop versions. This tool is designed for individual or small group usage. A good choice for companies with a limited budget and not strict requirements.
Advantages. Integrates with multiple services including Trello, GitHub, Bitbucket, etc.
Disadvantages. Invoice generation is possible only for paid tariffs. It isn't possible to send the invoice directly from the application.
Price. Free for group up to 5 people. The paid version is $48 a year.
6. Hours
It is a time clock application with simple functionality and a mobile version available. A special feature is that you can differentiate between team activities by applying a different color to each member or group of people.
Advantages. Has a handy timeline that allows changing the timeframes of the performed activities. There are reminders for the start of time recording.
Disadvantages. There is no option of productivity calculation, does not have Mac and Windows versions.
Price. $8 per month or $80 annually.
7. Timecamp
It is a cloud-based application with the options of manual and automated time tracking. Timecamp analyses the productiveness of employees and offers automatic payroll and invoice generation.
Advantages. Offers synchronization with numerous software on project management. Has a wide system of notifications.
Disadvantages. Does not guarantee a smooth work in case of integration with multiple programs, which can lead to data loss.
Price. Free for 1 user. $7-10 per month (each user) for team usage.
8. Tick
A time tracking software that works best for large projects. Tick compares the project's estimated and spent time and notifies how much time is left. It gives notifications in case you are over the time or budget limits.
Advantages. Can be integrated with software for bills generation. Has a high level of personalization.
Disadvantages. Invoices cannot be generated directly from the application. There is no reminder that a project is not currently tracked.
Price. Free for 1 project. $19-149 per month depending on the number of projects.
9. Qbserve
It is an automatic tool for time tracking that works only on the Mac platform. The time tracking is enabled only after the employee entered a specific keyword(s). The list of keywords can be managed anytime. The bills are generated automatically on the basis of tracked time.
Advantages. Simple in usage, allows to track worker's productivity and define reasons if it is low.
Disadvantages. Is compatible only with Mac platform, no option of tracking the offline activities.
Price. $35 one-time payment.
10. Everhour
This is an online tracking solution with the scheduling option. It offers smooth synchronization with other programs (e.g., on productivity analysis). This app monitors working hours according to the predefined maximum showing overtime red.
Advantages. Offers an offline activity monitoring, easy-to-use.
Disadvantages. Does not have a mobile version, with weak invoice generating option.
Price. $7 monthly per person, $35 for the whole team per month.
Conclusion on Time Tracking Software
Time tracking is an effective way to increase employees' productiveness, find reasons for possible difficulties and automate such processes as report generating, billing, productivity analysis, etc. Fortunately, the market is rich for various software: either free or paid ones. Your choice will depend on the project needs, client's requirements, and the characteristics of the available software. To make it easier for you, we made the research to present the top 10 best time tracking application with a short description of each. Enjoy reading useful tips and advices on QATestLab blog.
Learn more from QATestLab
Related Posts:
Article "tagged" as:
Categories: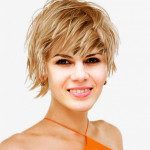 Emma Dallas
has 3-year experience in blogging, technical writing, and copywriting.
View More Articles